Disney Princess decor for all around the bedroom
Is that Cinderella on the wall? Aurora on the trash can? Belle on the shelf? All your favorite Disney Princesses can be scattered around your room with some great Disney Princess decor.
Featuring the Disney Princesses along with castles, crowns and flowers. And of course, lots of pink!
Disney Princess Wall Decor

Disney Princess Vintage "Dare to Dream" Glitter Embellished Canvas
At Target.com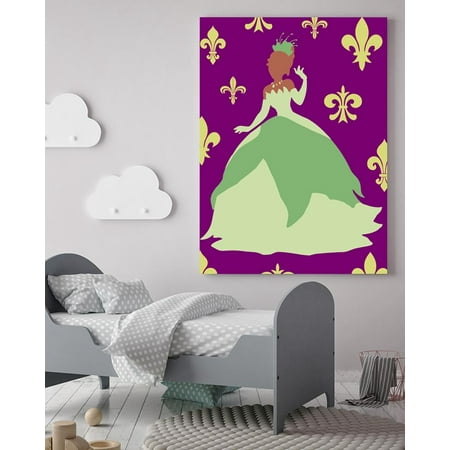 Disney Princess Tiana Canvas Art
At Walmart.com

In My Room My Sign Disney Princess Personalized Wall Décor Night Light
At Amazon.com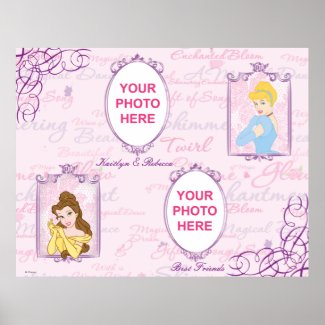 Customizable Poster by disney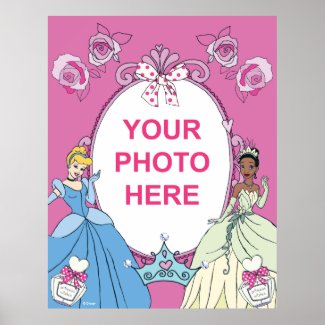 Customizable Poster by disney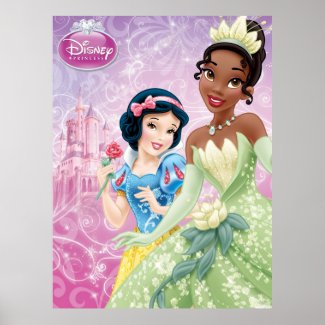 Snow White and Tiana Posters by disney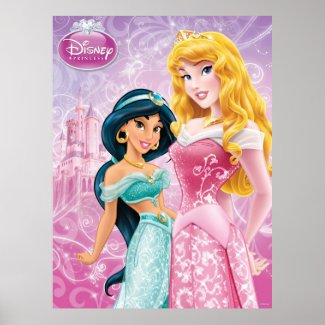 Jasmine and Aurora Posters by disney

Disney Princess Wall Clock

Enchanting Disney Belle Glass Clock
At AmazonUK

Enchanting Disney Glass Clock – Snow White
At AmazonUK
Disney Princess Lamps
I really do wish there were a few more options here with the lamps and shades. Most girls haven't grown out of their princess phase by the time they need lights for homework and reading, and frankly, few of these really meet the need for that. They're nice low-level lights that provide decoration and function for a night light but not a whole lot more beyond that. Too bad, really. Still, quite a bit of glitz and glitter and sparkly bits that do make them pretty as decoration at least.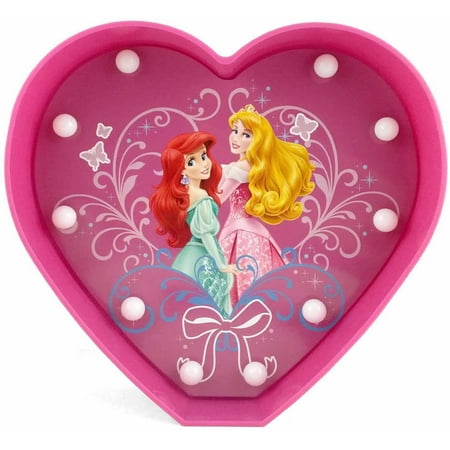 Disney Marquee Lights – Princesses
At Walmart.com

Disney Princess Carriage EVA Table Lamp – One Size

Disney Princess Bedtime Night Light

Disney Princess Dancing 42″ Ceiling Fan
Features Snow White, Aurora, Belle and Cinderella

Disney Princess Cylinder Lamp
At Amazon.com

Disney Princess Table Lamp
At Amazon.com
Battery Operated Push Button Switch
Disney Princess Rugs

Disney Princess Party 5'x7′ Rug
At Target.com
And what a party! Includes Merida, Mulan and Pocahontas

Disney Princess Super Soft Area Rug
At Amazon.com
Says "Dream Big"

So This is Love Rug

Homelegend Disney Princess Hopscotch 3-Foot by 4-Foot Nylon Activity Rug
Disney Princess Decor

Disney – Princess Square Pop up Hamper
At Walmart.com

Disney Princess Tiara Projection Alarm Clock

Technoline Disney Princess III Alarm Clock
At AmazonUK

Disney Snow White Aurora Cinderella Belle Group Princess Crown Picture Frame

Disney Princess Pink Round Tin Bank
At Amazon.com

Disney Princess Radio Projector Clock 
At Amazon.com

Disney Princess Light-Up Alarm Clock
At Amazon.com

Disney I Believe in Fairy Tales Waste Basket

At Amazon.com

Disney Princess Plastic Trash Can
At Amazon.com