This group of super heroes comes together for a great bedroom
The Avengers have been protecting the world for years, but really hit the big time with the first movie featuring this group of super heroes. Iron Man, Captain America, the Incredible Hulk, Thor, Black Widow and Hawkeye combine their skills to fight off an alien invasion.
Bring them all together in a boy bedroom with The Avengers bedding and decor items. It's a great way to get all his favorite superheroes in one batch. The Avengers pieces are different from other Marvel bedding because of the specific group of characters included. A lot of Marvel items also have Spiderman or Wolverine in the mix. We're looking for just Avengers members here.
You'll notice that there's a mix of images from the movies and designs based on the comic books. If you want the S.H.I.E.L.D. agents in there, you usually have to go with the movie ones, and even then, there's no guarantee they'll be included.
Avengers Bedding – Comforters and Duvets

The Avengers Comforter
At Target.com
Reverses to blue with the Avengers logo

Marvel Avengers Quilt Set
At Target.com

Avengers Grey Quilt Set
At Target.com
Includes Black Panther

Disney Avengers Comforter
At shopDisney.com

Marvel Heroes "Super Heroes" Twin / Full Size Comforter – Avengers
At Amazon.com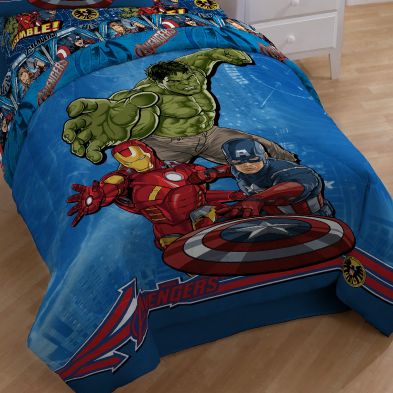 The Avengers Comforter

Marvel Avengers 'Team' Reversible Duvet Set
Avengers Sheets and Pillowcases

Avengers Twin Sheet Set
At Target.com

Marvel Avengers Sheet Set
At Target.com

Avengers Sheeting Set
At PotteryBarnKids.com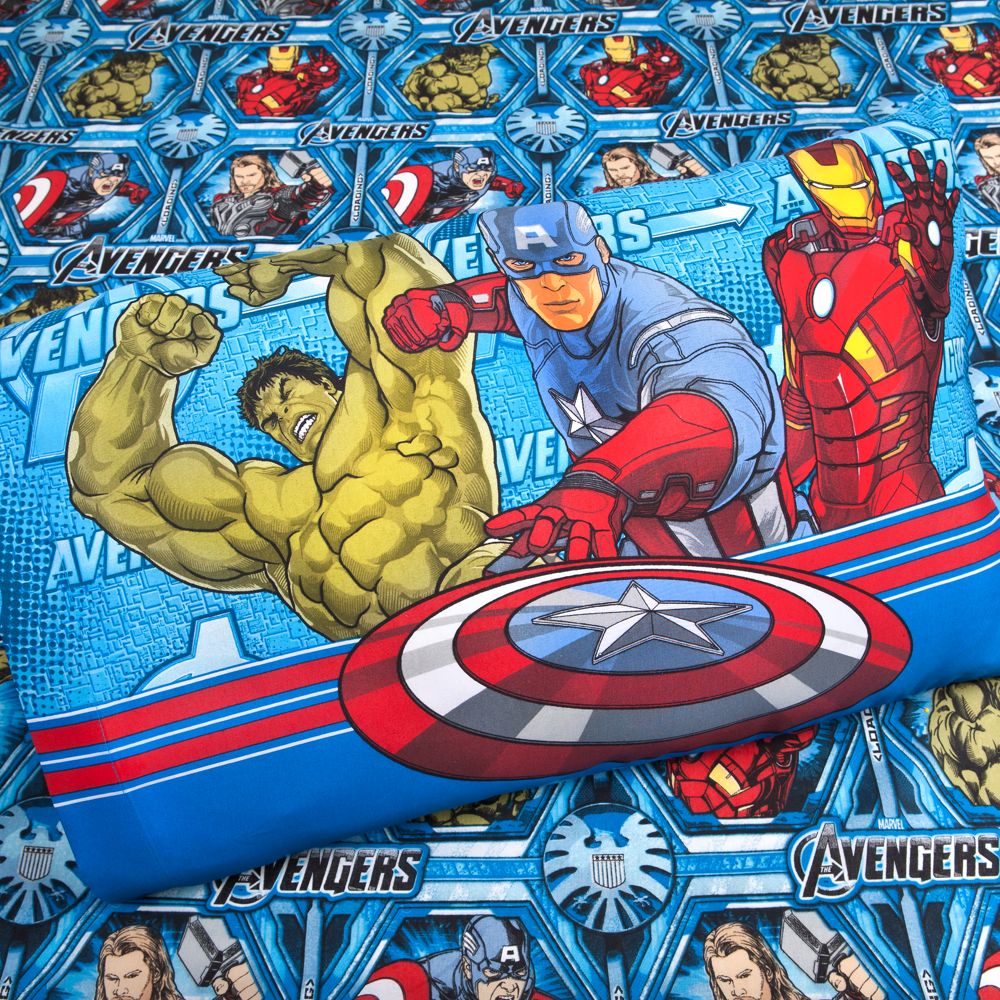 The Avengers Sheet Set

Marvel Avengers Full Sheet Set

Marvel Avengers Assemble Full Sheet Set Bedding
Avengers Blankets & Pillows

The Avengers Blanket
At Target.com

The Avengers Throw
At Target.com

Avengers® Comic Panel Throw Pillow
At Target.com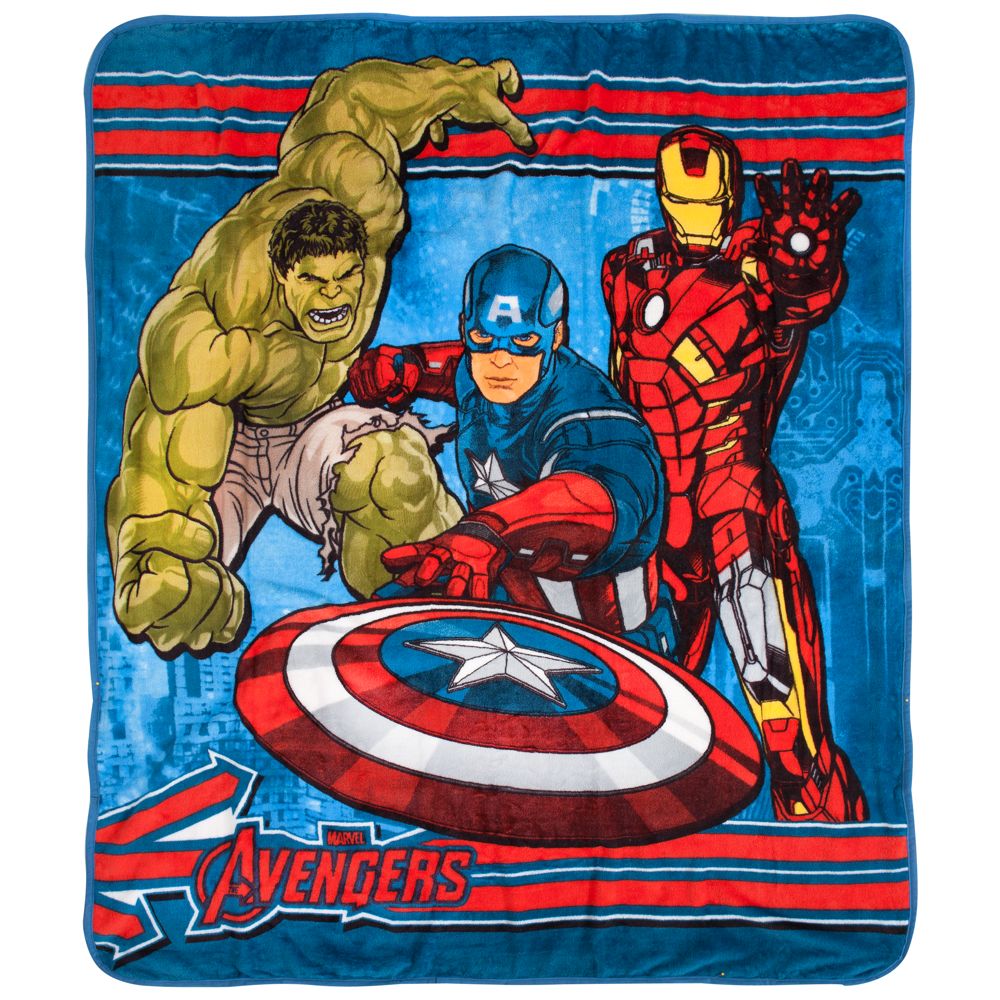 Fleece Throw The Avengers Blanket

Avengers Blanket
At Walmart.com

Marvel Heroes Cut Up Throw
Blue squares include their names in a tone-on-tone look

Marvel Heroes Cut Up Blanket