Batman and Gotham City for your child's bedroom
For a room meant for dark nights, it makes perfect sense to dress it up with the Dark Knight himself – Batman, that is. Create your own Bat Cave with Batman bedding sets and accessories featuring the classic super hero. I've gathered not just Batman bedding, but blankets and pillows as well to add just a small touch of Batman mystique.
In the past few years, we've started to see more bedding sets, thank goodness. For awhile there, the only things you could find were selling for outrageous pricing because of the limited availability. But we have several new options that are using images from the comics and cartoons more than the movies, bringing in lighter colors and more graphical styles.
If you're feeling ambitious, you could try your hand at making some Batman bedding. I've gathered a few fabric designs to get you started. Handy since the bedding choices have been pretty limited.
Batman Bedding
Lots of blue and black involved in these bedding sets. And actually, we've been moving toward more blue in the last few years, which has the effect of toning down the bedding to be less dark and more fun. (Wait, is the Dark Knight supposed to be fun?)
There's a bit of purple and green coming in as well with these, and I love the high drama of the designs. Check out the sheet sets farther down the page to find coordinating options, or just pair them with black or blue ones.

DC Comics® Batman Comforter
At Target.com

DC Comics® Batman Quilt Sets
At Target.com

Batman™ Cityscape Quilted Bedding
At PotteryBarnKids.com

Batman 4 Piece Toddler Bedding Set
At Wayfair.com

Batman Glowing Bat Symbol Microfiber Twin Reversible Bedding Comforter
At Walmart.com

Batman Twin/Full Comforter
At Walmart.com

South Shore Superhero Reversible Comforter Set
At Target.com
It says "superhero" but we all know that's Batman

Batman Fashion Duvet Cover Set
At Amazon.com

Lotus Karen BatMan Bedding Set
At Amazon.com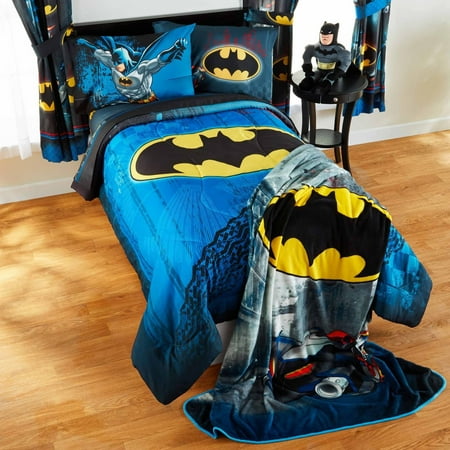 Warner Brothers Batman Guardian Speed Bed in a Bag Bedding Set
At Walmart.com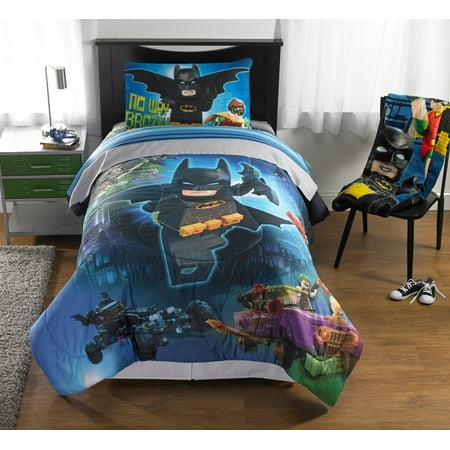 Lego Batman "No Way Brozay" Bed in a Bag Bedding Set
At Walmart.com

Batman® Blue Toddler Bedding Set
At Target.com
Batman Sheets and Pillowcases

DC Comics® Batman Sheet Sets
At Target.com

Batman 'Guardian Speed' Bedding Sheet Set
At Walmart.com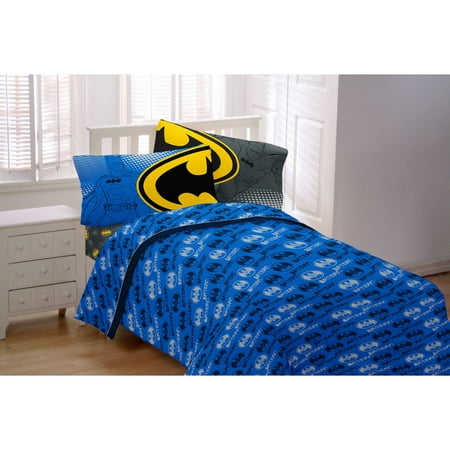 Batman Glowing Bat Symbol Twin Bedding Sheet Set
At Walmart.com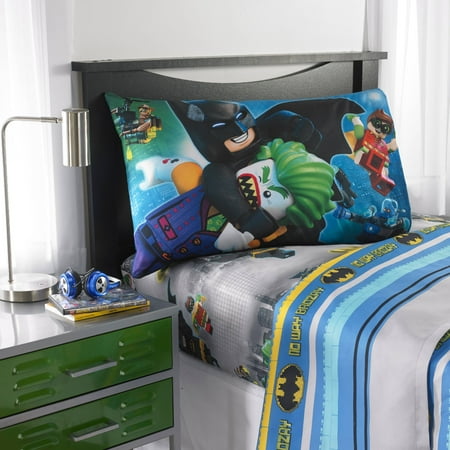 Batman Lego 'No Way Brozay' Bedding Sheet Set
At Walmart.com

DC Comics® Batman Pillow Cases
At Target.com
Alternate Bedding for a Batman Room
You don't have to have Batman on the comforter for the bedding to work in a Batman bedroom. Obvious color choices would be black and blue, although I've also pulled out a city skyline duvet that would work great.
Huge benefit to bedding that isn't Batman specific is you can change the theme around it if your child grows out of Batman. (Or you turn his room into a guest room!)

DENY Designs New York Financial District Duvet Cover
Twin-king sizes
Make Your Own Batman Bedding
Batman bedding has been scare, for sure. So how about making your own? While there aren't a lot of ready made options out there, there are quite a few fabric options. I found these at fabric.com; they're just $9-$10 a yard. (And they offer free shipping on orders over $35 and give you a 37″ yard. Nice.) Just a few of the options they had there in cotton and fleece.
Mix and match with each other or bring in black, yellow, blue or gray solids to create your own look.
Batman Blankets and Pillows
Back a few years ago when Batman bedding was scarce, I often suggested a Batman blanket as a good alternative to a traditional comforter. These still make a good bed cover and with the pillows for some extra fun.

Batman Throw
At Target.com

DC Comics® Batman Bed Blanket
At Target.com

The LEGO Batman Movie® Batman Gray & Black Throw Pillow
At Target.com

The LEGO Batman Movie® Hotline Black Blanket
At Target.com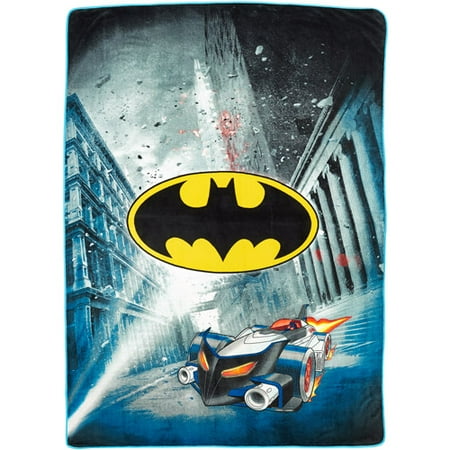 Batman 'City Safe' Twin 62″ x 90″ Blanket
At Walmart.com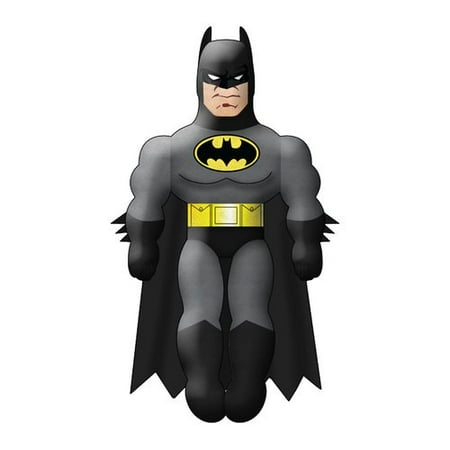 Batman Caped Crusader Cuddle Pillow
At Walmart.com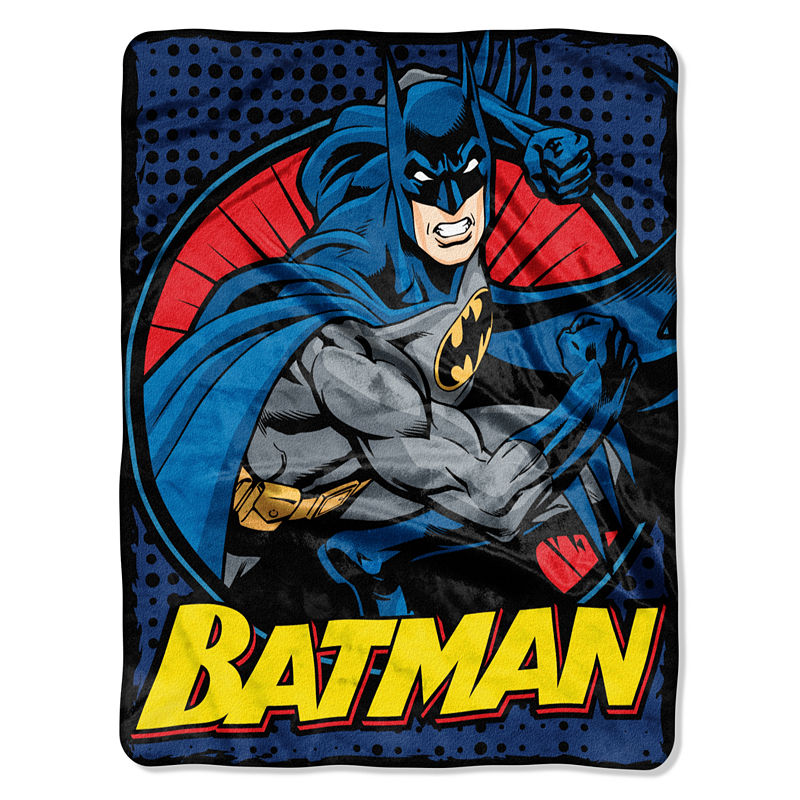 Batman Throw
At JCPenney.com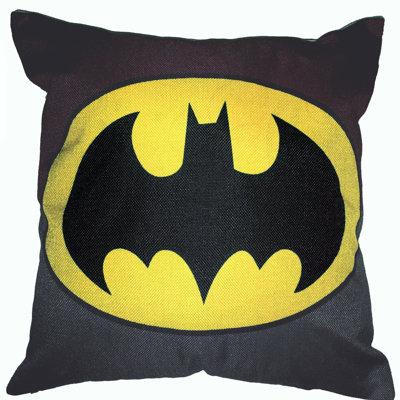 Batman Superhero Cotton Throw Pillow
from: Wayfair

Batman Detective Cloud Throw Pillow
At JCPenney.com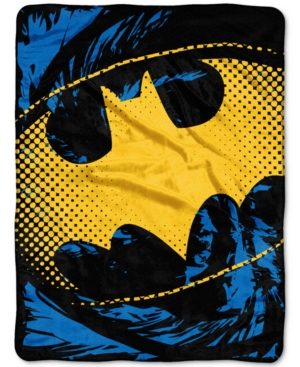 Warner Brothers Batman Ripped Shield Plush Micro-Raschel Throw
At Macys.com

Batman Rooftop Swing 46″ x 60″ Micro Raschel Throw
At Walmart.com

Warner Bros.' Batman, "Great Hero" 50″x 60″ Double Sided Cloud Throw
At Walmart.com

Licensed Batman Fight Crime Twin Size Plush Raschel Blanket New 60″x80″
Says "fight crime, keep peace"

Batman Emblem Twin Size Plush Raschel Blanket

Pillow Pets Batmobile Folding Plush Pillow