Ride 'em, cowboy, with great bedding options!
Yippee, kay, yay, yeah! It's the wild west breaking out all over in your child's bedroom with great cowboy bedding sets. Go with colorful options for toddlers or more muted shades of the wild west for your older kid. Whichever you choose, your options are plentiful.
Cowboy bedding sets feature not just cowboys, but boots, ropes, horses, cowboy hats and other cowboy gear. I've collected the best items I could find to bring your kid's room together.
Cowboy Bedding
Lots of denim and cow prints along with a few cowboys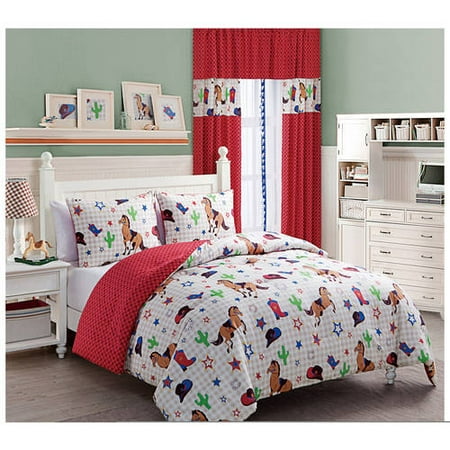 VCNY Home Big Believers Yeehaw Multi-Colored Cowboy Inspired Kids Bedding Comforter Set
At Walmart.com

Glenna Jean Happy Trails Bedding Collection • Glenna Jean
At BedBathBeyond.com

Cowboy Horse Bedding Comforter Set
At Amazon.com Red Rodeo Bedding Set
At Rod's Western Palace

Laural Home® Welcome To The Ranch Comforter
At BedBathBeyond.com

Blue Western Bedding Set (Personalized)
Pick your hair and skin color and add a name

Wild West Cowboy Western Childrens Bedding 4pc Twin Set by Sweet Jojo Designs

Western Lone Star Barb Wire Cowboy Quilt Set
At Amazon.com

Western Stars and Horses Cowboy Luxury Home Quilt set
At Amazon.com

Howdy Cowboy Duvet Cover Set
At Amazon.com

Western Duvet Cover Set
At Amazon.com
Cowboy Sheet Sets and Pillowcases

Wild West Cowboy Sheet Set

Cow Print Sheet Set Cow Print Sheet Set
At Rod's Western Palace
Twin and Queen sizes in 100% cotton Cowprint Border Sheet Set
At Rod's Western Palace

West Is The Best Sheet Set 
At Amazon.com

Vintage Cowboy Rows Sheet Set
At Amazon.com
Cowboy Pillows and Blankets

HiEnd Accents Calhoun Cowboy Studded Pillow
At BuyBuyBaby.com

Glenna Jean Carson Vintage Print Throw Blanket
At BuyBuyBaby.com

Sweet Jojo Designs Wild West Bandana Print Throw Pillow
At BuyBuyBaby.com

Glenna Jean Happy Trails Cowboy Print Throw Pillow
At BedBathandBeyond.com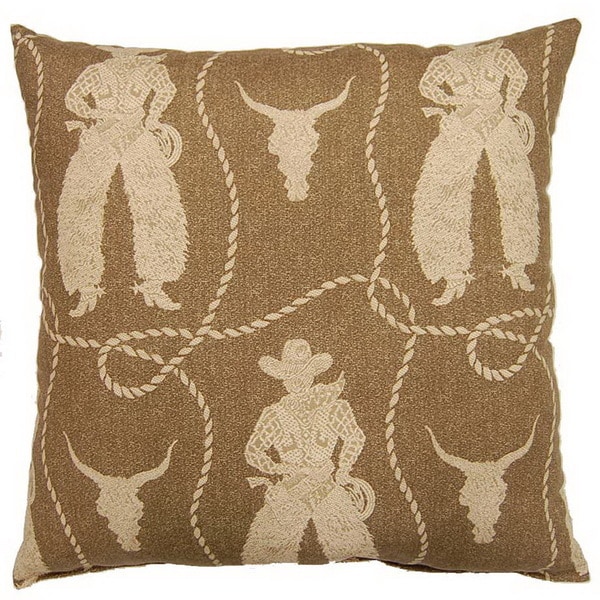 Buckaroo Rawhide 26-inch Floor Pillow
At Overstock

Western Throw Pillow Cushion Cover
At Amazon.com

Trend Lab Cowboy Baby Receiving Blanket
At Kohls.com

Now Designs Rootin Tootin Cushion