The creative and building aspects of Minecraft allow players to build with a variety of different cubes in a 3D procedurally generated world. Other activities in the game include exploration, resource gathering, crafting, and combat.
a creative mode where players have unlimited resources to build with and the ability to fly, an adventure mode where players can play custom maps created by other players, and a spectator mode where players can freely move throughout a world without being affected by gravity or collisions. The PC version of the game is noted for its modding scene, where users create new gameplay mechanics, items, and assets for the game.
Among the various mobs you'll find here are cow, pig and sheep from the mobs, creeper from hostile mob, horse from tameable mob and steve, but I understand he's not in the game anymore, so not sure he's really in a mob.
Minecraft Bedding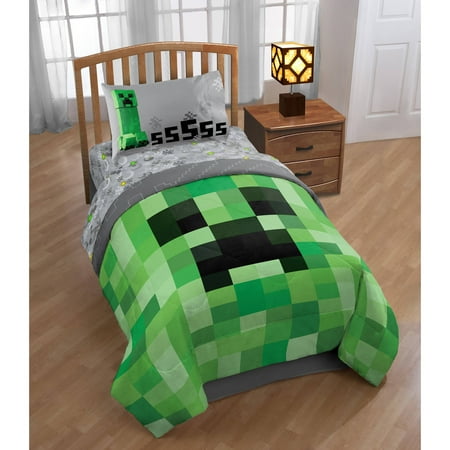 Minecraft Bedding Bed-In-A-Bag
At Walmart.com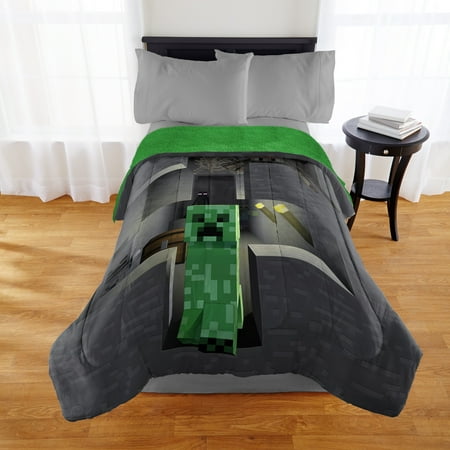 Minecraft Twin/Full Sherpa Back Comforter
At Walmart.com

MineCraft® Good vs Evil Comforter
At Target.com

Minecraft Quilt Set
At Amazon.com
Sham says "Mine, Build, Map"

MINECRAFT Characters Squares PIXEL Duvet Cover 
At Amazon.com

Minecraft Builders Boys Twin Comforter & Sheets
At Amazon.com

Minecraft Twin/Full Comforter
At BedBathBeyond.com
Minecraft Sheets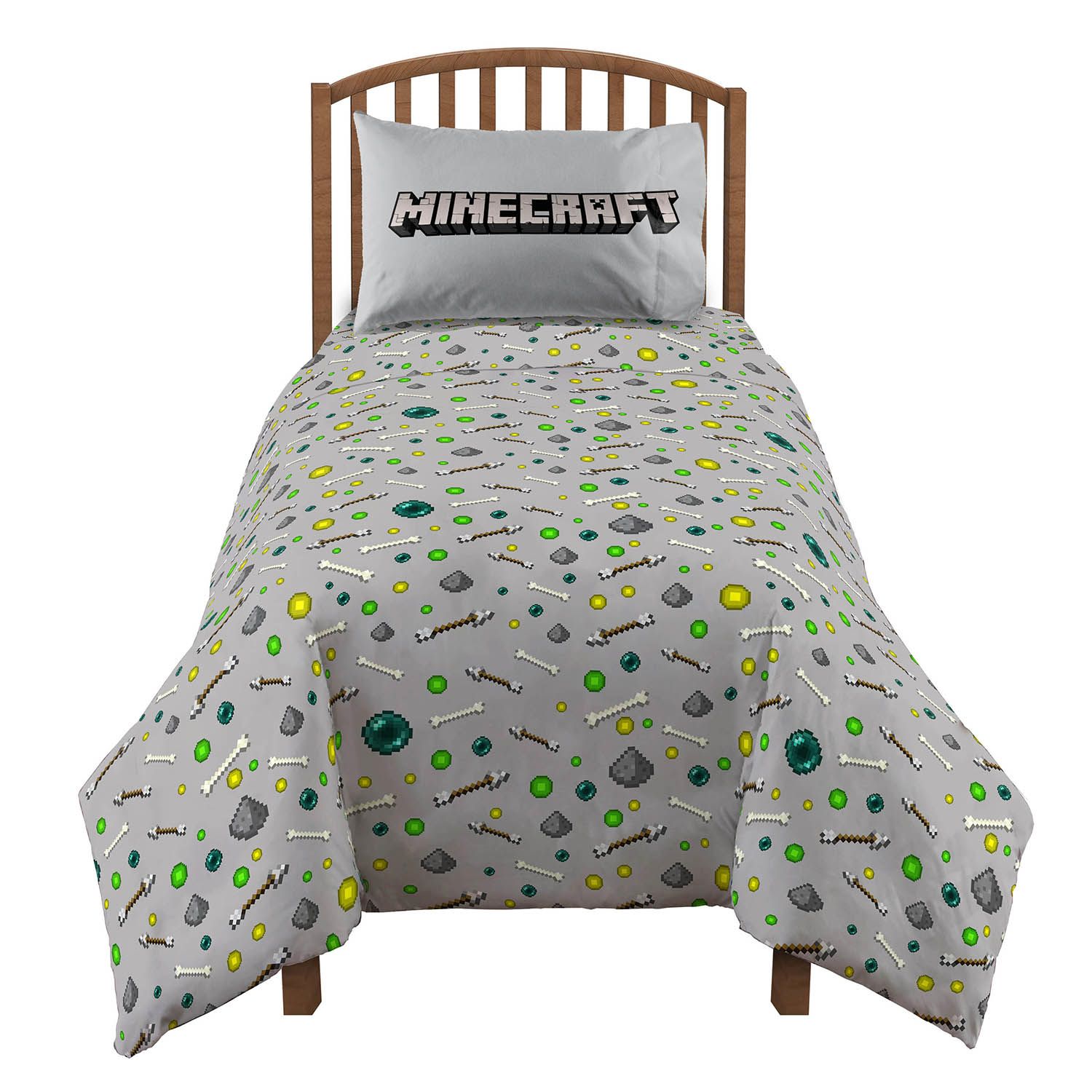 Minecraft Fighting Back Sheet Set
At Kohls.com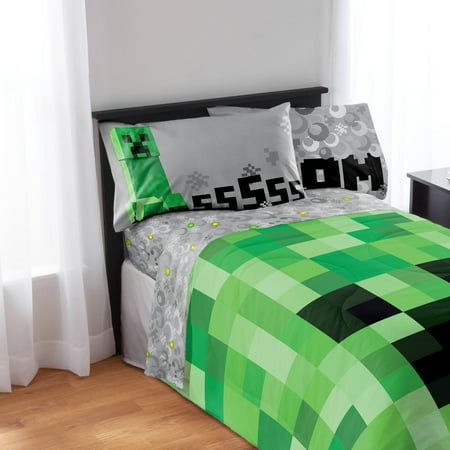 Minecraft Full Bedding Sheet Set
At Walmart.com

Minecraft Animals Sheet Set
At Target.com

Minecraft Sheet Set
At Target.com

Minecraft Microfiber Sheet Set 
At Amazon.com

Minecraft Day & Night Sheet Set
At BedBathBeyond.com
Minecraft Throws and Blankets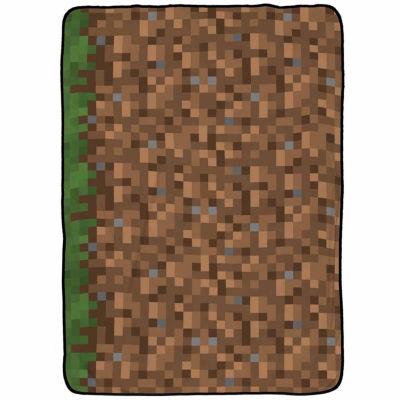 Minecraft Blanket
At jcpenney.com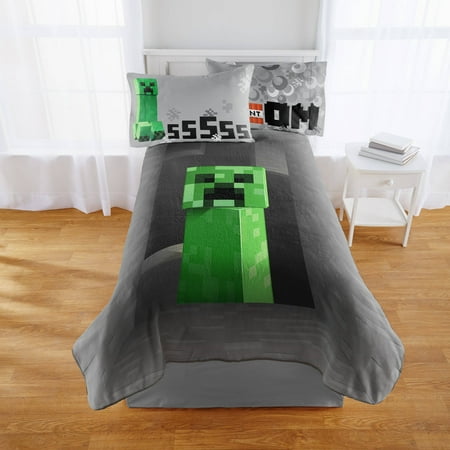 Minecraft Blanket
At Walmart.com

Minecraft® Gray Bed Blanket
At Target.com

Minecraft® Creeper Green Bed Blanket
At Target.com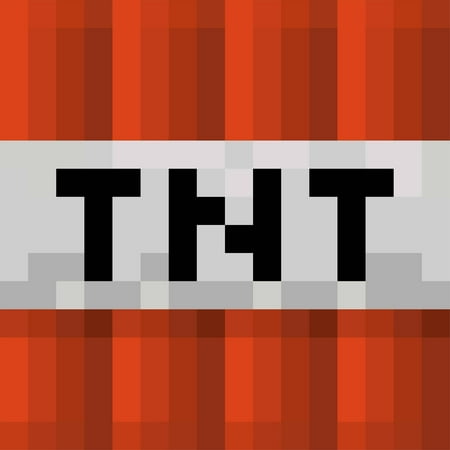 Minecraft 53″ x 53″ Throw
At Walmart.com

Minecraft Bed Blanket
At Target.com
Hard to see in the picture, but it's a field of light green with various blocks
Minecraft Pillows

Minecraft® TNT Cube Red Cushion
At Target.com

Minecraft Pink Pig Throw Pillow
At Target.com

Minecraft Creeper Green Throw Pillow
At Target.com

Minecraft Steve Blue Throw Pillow
At Target.com

Minecraft Sword Throw Pillow
At Target.com

Minecraft® Cow Brown Pillow Buddy
At Target.com

Minecraft® Pig Pink Pillow Buddy
At Target.com

Minecraft® Sheep White Pillow Buddy
At Target.com
Minecraft Decor

Trends International Minecraft Periodic Table Poster
At Target.com

Minecraft Glowstone Lamp
At Target.com