The pirate's life for you in this pirate bedroom
Yo, ho, ho. Shiver me timers. And all that jazz. It's pirates we be looking for and pirates we be finding. Pirate bedding sets that is. Complete with the Jolly Roger symbol, treasure maps, ships and ocean as far as you can see.
There's a lot of blue to be had here but occasionally some browns, reds and blacks as well. Pirate ships feature prominently in many sets, although we do see the skull and crossbones and treasure chests a lot as well.
Pirate Bedding Sets

Ride the Waves Reversible Comforter Set – Waverly Kids
At Target.com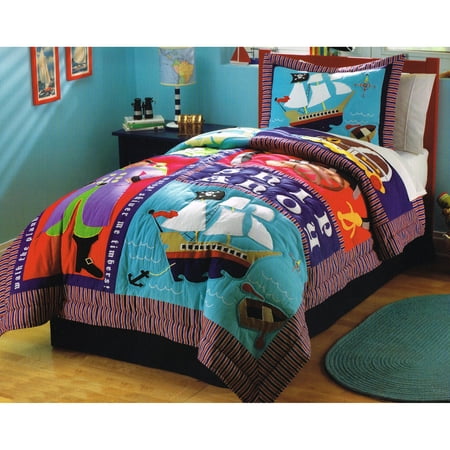 Pirate Treasure Bedding Quilt Set
At Walmart.com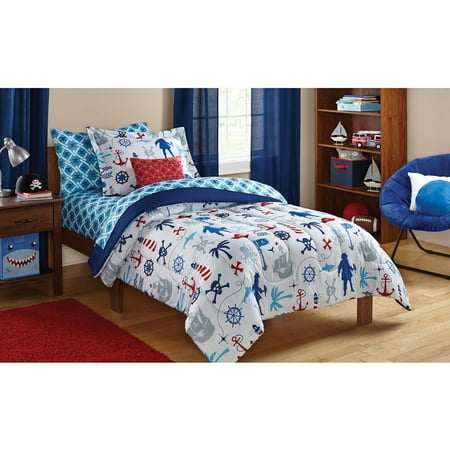 Mainstays Kids Pirate Bed in a Bag Bedding Set
At Walmart.com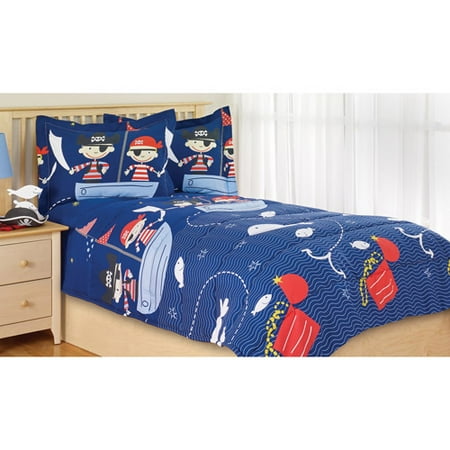 Kids' Reversible Down Alternative Comforter Set
At Walmart.com

Olive Kids Pirates Duvet Cover
At Walmart.com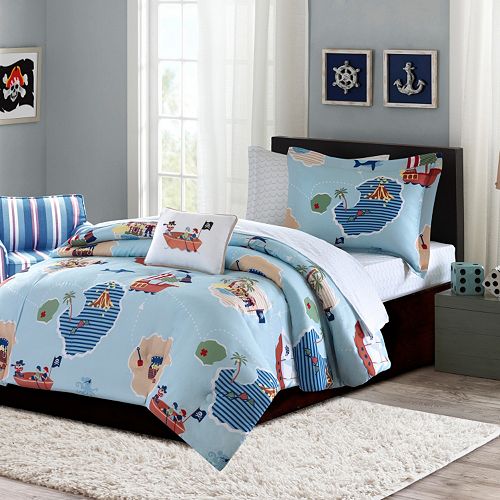 Mi Zone Kids Pirates Arghhh Bed Set
At Kohls.com

Pirate Twin Quilt
from: CrateandBarrel.com

Pirate Duvet Cover & Pillow Case Bedding Set
At Little Circus

Catherine Lansfield Pirate Ship Duvet Set
at Children's Rooms UK

Personalized Pirate Bedding Set

Pirate Bedding Set – Black & Red

Treasure Island Quilt Set
At Wayfair

Korsan by Le Vele
At Wayfair
4-piece twin duvet set

JoJo Designs Treasure Cove Pirate Kid Bedding Collection

Pirate Duvet Cover Set- Twin

Pirate 3 Piece Toddler Bedding Set
from: Wayfair

Little Tikes Pirate 4-Piece Toddler Bedding Set
At BuyBuyBaby.com
Pirate Sheet Sets

Organic Pirate Twin Sheet Set
from: CrateandBarrel.com

Sailboat Ocean Sea Adventure Printed Twin Sheet Set
At Amazon.com

HannaSoft Viking Sheet Set
At Hanna Andersson
They call them Viking, but those can definitely be pirate ships

Ahoy Pirates And Parrot Sheet Set
At Amazon.com

Scrummy Pirates Sheet Set
At Amazon.com

Pirate Ship Sheet Set
At Amazon.com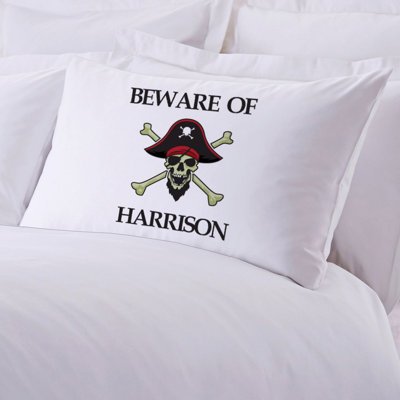 Personalized Pirate Pillow Case
from: Wayfair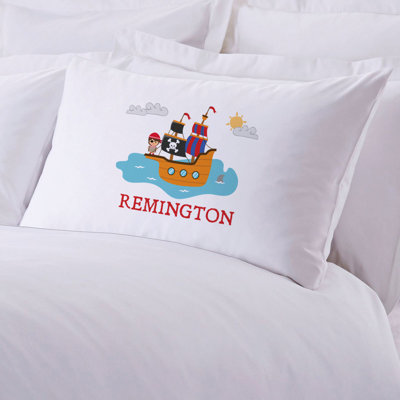 Personalized Kids Pirate Ship Pillow Case
from: Wayfair

Add Colour Kids Custom Pirate Ship Pillow Case
from: Wayfair
Pirate Blankets And Pillows
Quite a few options here that make for nice additions to a pirate bedroom theme. Add them to bedding in basic designs like plaids or stripes to set the theme or just coordinate them with existing bedding. Several of the items here are parts of bedding collections that already incorporate the theme.

Pirate Hat Throw Pillow
from: CrateandBarrel.com

Treasure Chest Throw Pillow
from: CrateandBarrel.com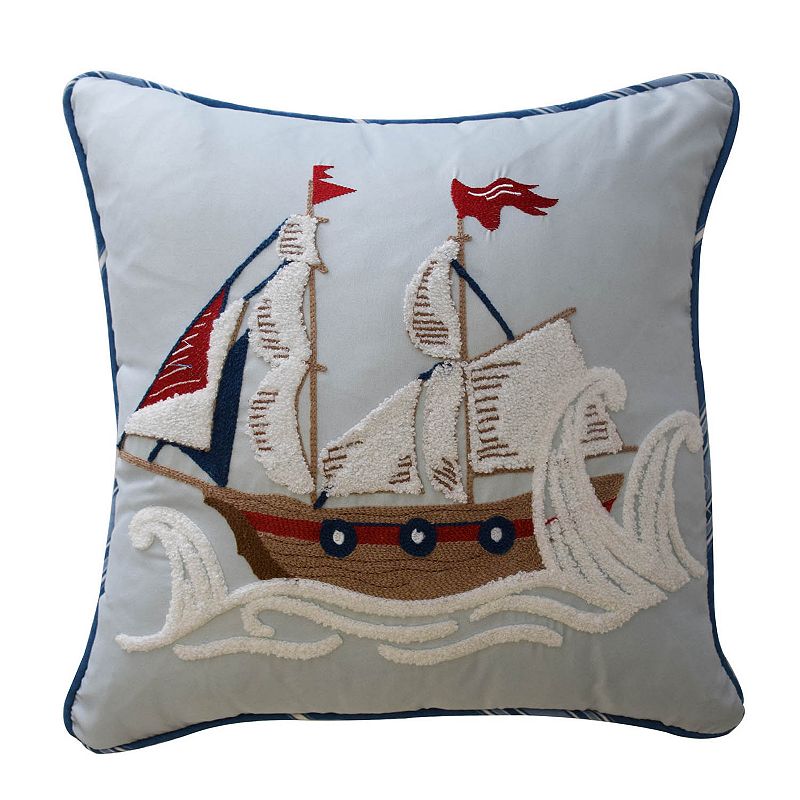 Waverly Kids Ride The Waves Pirate Ship Throw Pillow
At Kohls.com

Personalized Pirates Treasure Map Pillow
At GiftsForYouNow

Designs Direct First Mate Collection Cutest Little Pirate Blanket
At BuyBuyBaby.com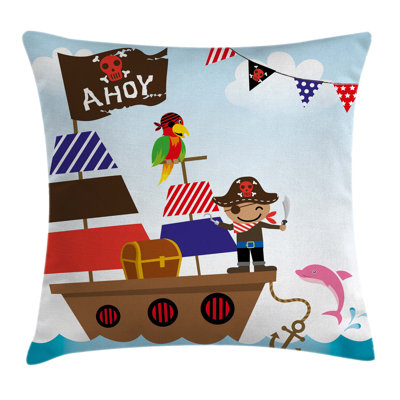 Fun Cute Pirate Kids Ship Ocean Square Pillow Cover
from: Wayfair