Flying in to save your bedroom!
It's a bird, it's a plane, it's a Superman bedroom! Check out all the great Superman bedding you can get for your room.
Ok, I admit, there's not a lot out there, although thanks to the new movie, we did see more for a time. I'm not sure why there aren't many comforters or sheet sets featuring Superman like there are for some of the other super heroes. At this point, most of what you can find tends to be from the Batman vs. Superman or Justice League lines, so they don't have Superman by himself, which is what I was looking for.
So I've also tracked down some fabric with the Man of Steel that you could use to make (or have made) your own bedding. Yes, it's possible to make your own sheets! Or a few throw pillows or a blanket or even a quilt. All viable options that would get your room going.
Superman Bedding
I was so happy when the Man of Steel movie came out because it finally meant we have some new bedding choices that aren't costing an arm and a leg. Hooray!! And the designs were pretty cool! Only, I'm finding it more difficult to find them these days. Boo.

Superman Universe Comforter Set
At Amazon.com

Superman Emblem Comforter Set
At Amazon.com

Superman Pow Duvet Cover Set
At Amazon.com
Very comic-book oriented design
Says "this is a job for … Superman"

Superman Faster Stronger Duvet Cover Set
At Amazon.com

Superman Red Duvet Cover Set
At Amazon.com

Warner Brothers Superman Man of Steel Comforter
At Amazon.com

Superman Super Steel Sheet Set
At Amazon.com

"Man of Steel" Bedding Sheet Set
at Walmart.com
Dark blue field with the logo shield all over

Flying High Twin Sheet Set
Make Your Own Superman Bedding
Stunned by the lack of bedding options for this theme? (And thus the prices?) Me too.
But there's hope if you're handy with a sewing machine or know some who is. Because there is a huge line-up of Superman fabrics for the picking at Fabric.com. You can make your own bedspread, blankets – even sheets. Or just use a little of the fabric to supplement some solids to give the room that Superman theme. It's simple to whip up a few pillows or curtains to go in the room.
Superman Blankets and Pillows
For the longest time, if you wanted to decorate with the man of steel, your only bedding option was Superman blankets and pillows. Now there are tons more options with the release of the new movie, but still overshadowed by this category. You'll find bold dramatic poses, classic looks from the cartoons and a few that work with the new movie's darker colors.

Superman Action Comics 45″ x 60″ Fleece Blanket
At Amazon.com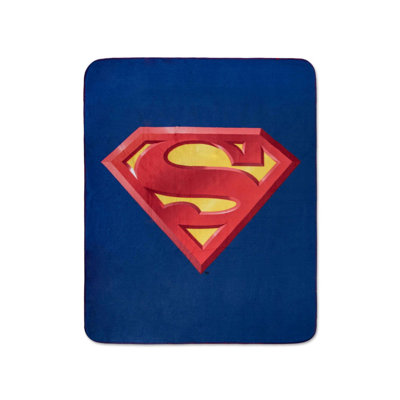 Superman Emblem Luxury Fleece Throw Blanket
from: Wayfair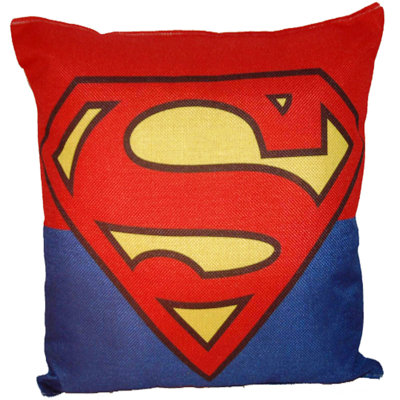 Superman 100% Cotton Throw Pillow
from: Wayfair

Superman Metropolis Fleece Throw Blanket
At WBShop.com

Superman Action Comics No.1 Fleece Throw Blanket
At WBShop.com

DC Superman From Smallville 60″ x 46″ Micro Throw
At Walmart.com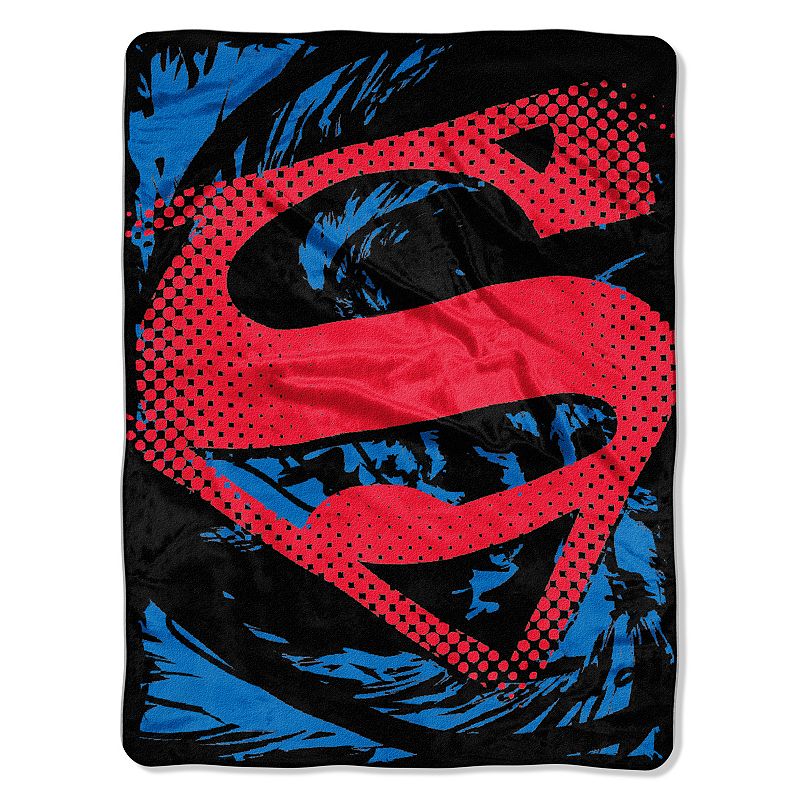 Warner Bros. Superman Super Rip Shield Micro Throw
At Kohls.com

Oversized Superman Micro Raschel Blanket
At Amazon.com

Warner Bros Superman Action Hero Cuddle Pillow