Reunite Anna and Elsa from Disney's latest movie Frozen on some cool bedding. (Ha. Cool. Get it?) OK, enough jokes about Disney Frozen bedding.
Even though both girls wear blues, this bedding is full of pink and purple colors. If you'd like, you could add smaller touches to the room with the pillows or blankets, or even some great Frozen decor items.
There are/were three options for comforters. Two in pink with images directly from the movie – Sister Love where Anna isn't wearing a cape and a general one where she is. The other is a more artistic rendering on a blue background with tons of purple flowers that was originally carried at Target. The Sister Love one is pretty much impossible to find now unless you want to pay a bajillion bucks. You can find the blue one all over eBay, though.
We're starting to see a ton of choices now, which is great. And don't forget you can grab some great Frozen fabrics as well if you'd like to make your own bedding or accessories.
Disney Frozen Bedding

Disney Frozen Duvet Cover
At PotteryBarnKids.com

Disney Frozen Quilt
At PotteryBarnKids.com

Disney® "Frozen" Perfect Day Comforter
At BedBathandBeyond.com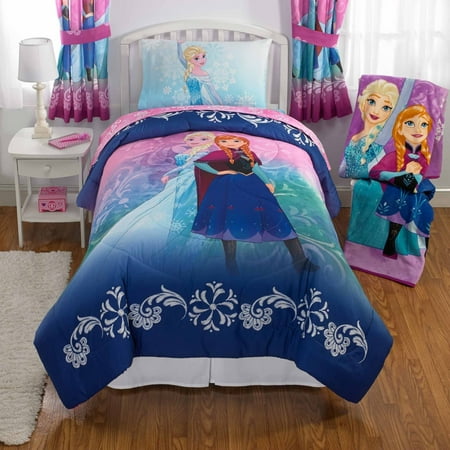 Disney's Frozen Nordic Frost Bed in Bag Bedding Set
At Walmart.com

Bed Bath & Beyond Disney "Frozen" 2-Piece Twin/Full Quilt Set
At BedBathBeyond.com

Frozen Comforter
At Target.com

Disney® Frozen Quilt Sets
At Target.com
Reverses to solid purple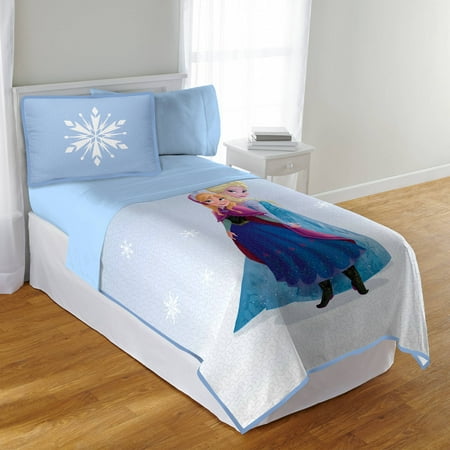 Disney's Frozen Frozen No More Twin/Full Quilt
At Walmart.com

Disney 64 by 86-Inch Frozen Celebrate Love Comforter, Twin

Character World 135 x 200 cm Disney Frozen Elsa Single Panel Duvet Set, Multi-Color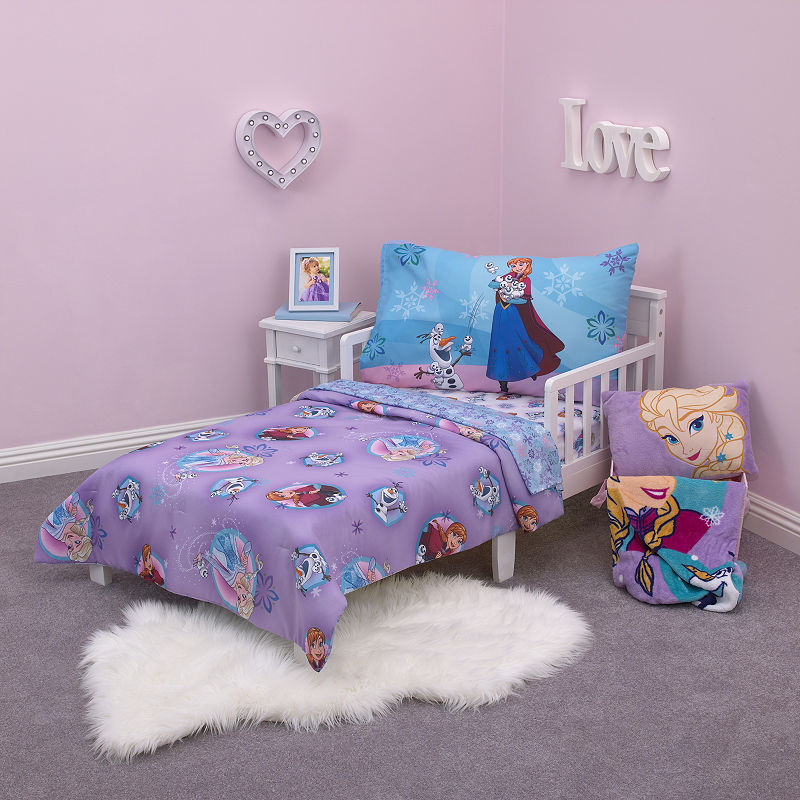 Disney Frozen Stirring Up 4-pc. Frozen Toddler Bedding Set
At jcpenney.com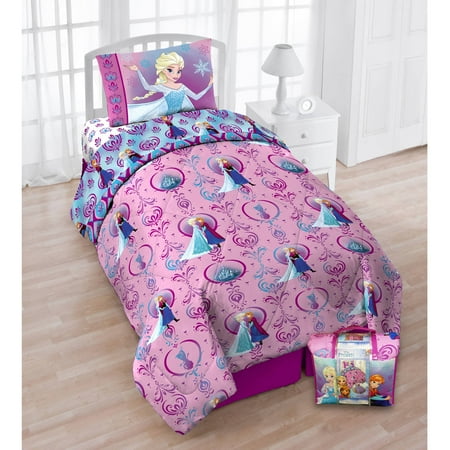 Disney's Frozen 'Floral Frost Twin Bedding Set
At Walmart.com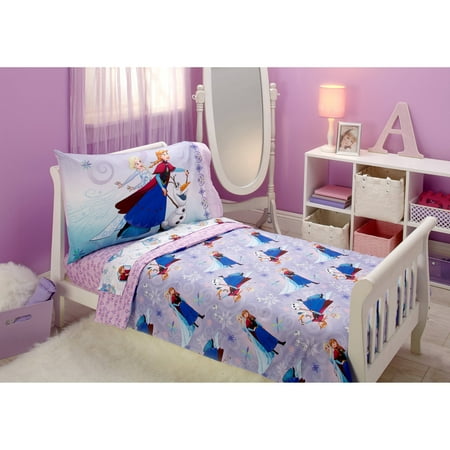 Disney Frozen Unleash the Magic 4-Piece Toddler Bedding Set
At Walmart.com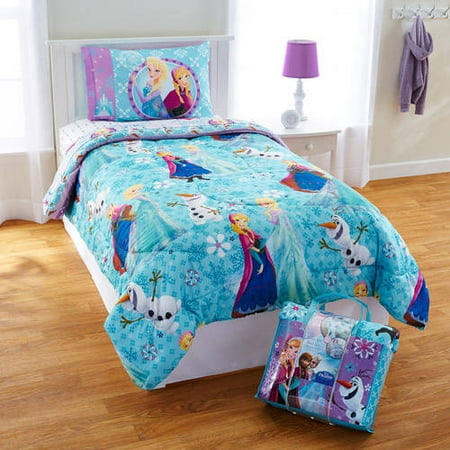 Disney Frozen Bed in a Bag
At Walmart.com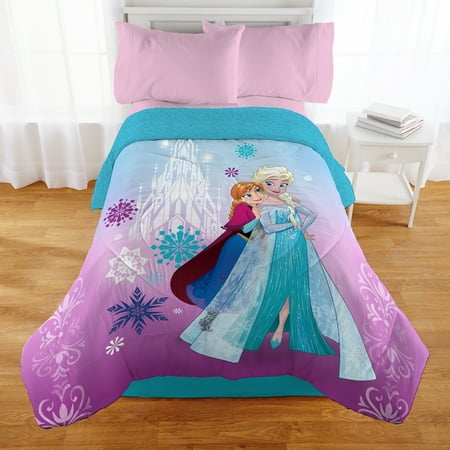 Frozen Forever Sisters Kids Twin/Full Comforter
At Walmart.com

Disney Frozen Girl's 4-Piece Bedding Set
At Kmart.com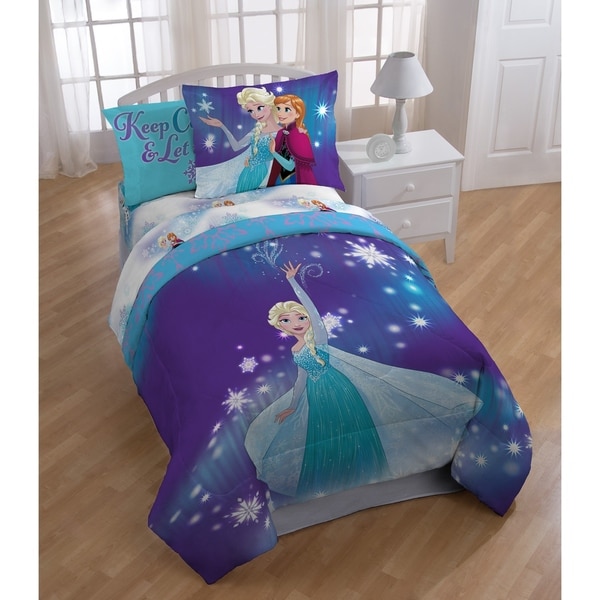 Magical Winter 4 Piece Twin Bed In A Bag
At Overstock.com
Disney Frozen Sheet Sets

Disney Frozen Sheeting Set
At PotteryBarnKids.com

Disney Frozen Anna and Elsa "Snowflake" Sheet Set
At Amazon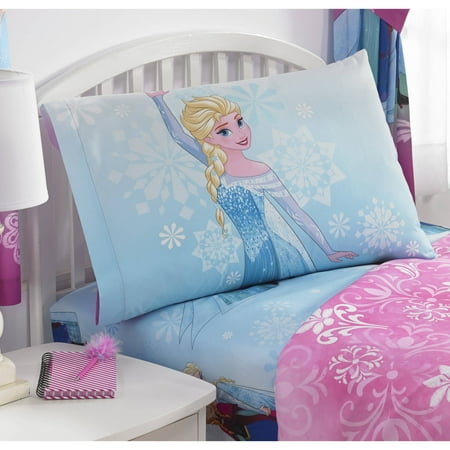 Disney's Frozen "Nordic Frost" Polyester Sheet Set
At Walmart.com

Disney® Frozen Sheet Sets
At Target.com
Very pink and turquoise
Pillowcase has Elsa on one side, Anna on the other

Disney® Frozen Pillow Cases
At Target.com
Anna and Elsa on one side, Olaf and the mini-Olafs on the other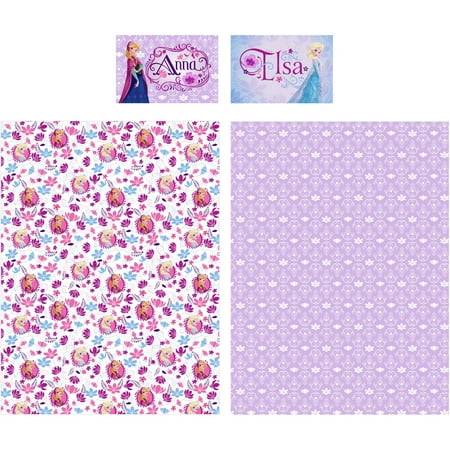 Disney's Frozen "Celebrate Love" Twin Sheet Set
At Walmart.com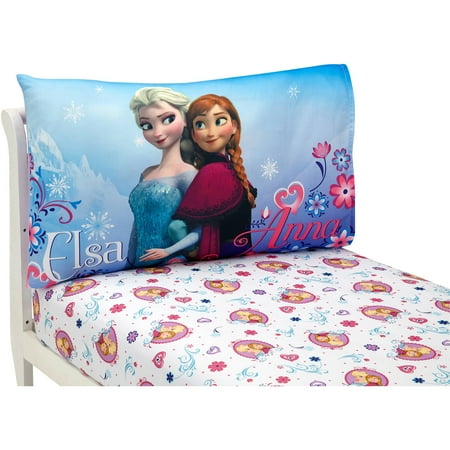 Disney Frozen Toddler Sheet Set
At Walmart.com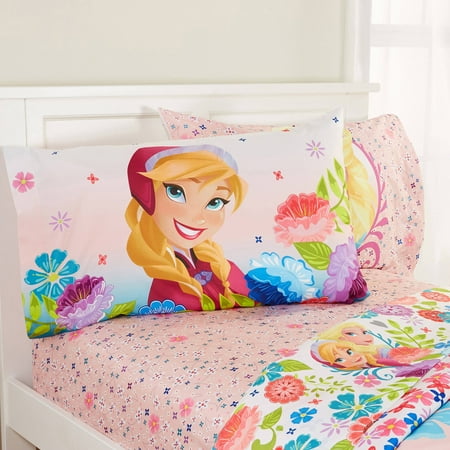 Disney Frozen Floral Breeze Sheet Set
At Walmart.com
Disney Frozen Pillows and Blankets

Disney® Frozen Elsa Throw Pillow
At Target.com

Frozen Throw
At Target.com

Disney Frozen "Let It Go" Pillow
At PotteryBarnKids.com

Disney's Frozen Magical Sisters Coral Fleece Blanket
At Kohls.com

Disney Frozen Elsa Pillow Buddy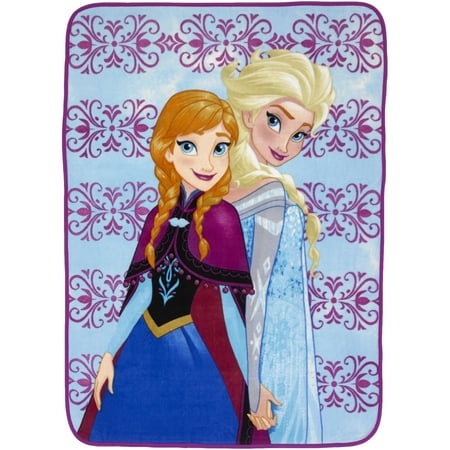 Disney's Frozen "Sparkling Water" 46″ x 60″ Plush Throw
At Walmart.com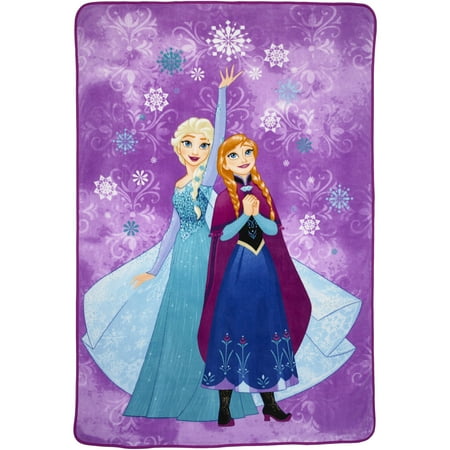 Disney's Frozen "Icy Magic" 62″ x 90″ Plush Blanket
At Walmart.com

Disney Frozen "Coral Lace" 40″ x 50″ Silk Touch Throw
At Walmart.com

Disney® "Frozen" Crystal Love Raschel Throw • Disney
At BedBathBeyond.com

Disney® "Frozen" Perfect Day Round Decorative Throw Pillow
At BedBathandBeyond.com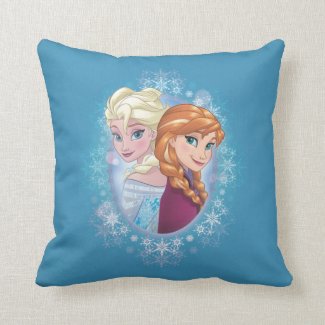 Queen Elsa and Princess Anna Pillow
by Disney on Zazzle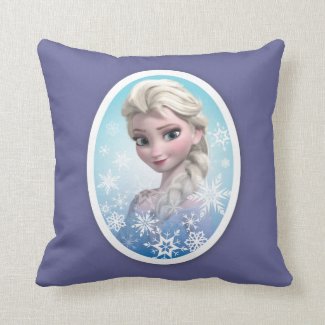 Elsa Snowlake Frame Pillows
by Disney on Zazzle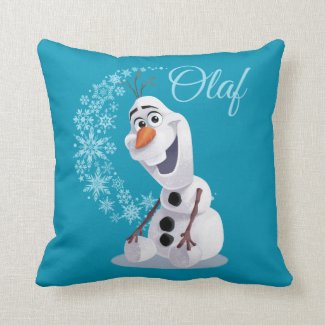 Olaf Snowflakes Throw Pillows
by Disney on Zazzle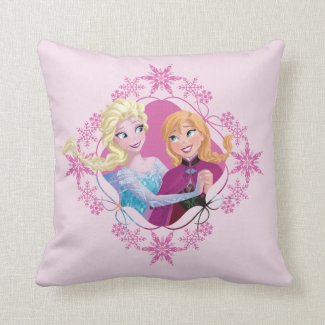 Family Forever Throw Pillow
by Disney on Zazzle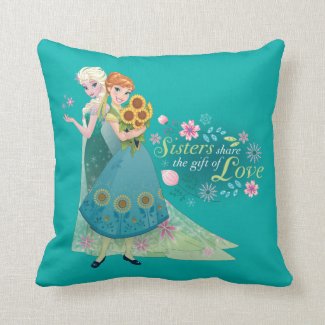 Sisters Share the Gift of Love 2 Throw Pillows
by Disney on Zazzle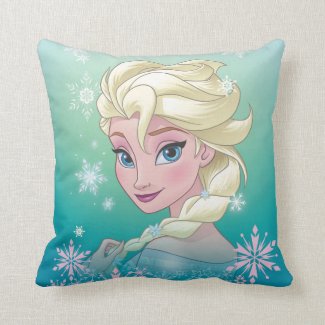 Elsa – Winter Magic Throw Pillows
by Disney on Zazzle

Disney Frozen 'Anna in Spring' Blanket
At Walmart.com

Disney Frozen Loving Sisters Anna and Elsa Micro Raschel Throw