Disney Rapunzel Tangled Bedding
Rapunzel, Rapunzel – come live in my bedroom! With the advent of Disney's Tangled movie, another Disney princess joined the mix. Rapunzel is a dreamer who longs to see the world outside the tower she lives in. Her escape leads to a wild adventure that probably had your girl on the edge of her seat.
Now she can bring Rapunzel home with Tangled bedding and decor to decorate her room. And with the color scheme of pink and purple, you can find plenty of non-Disney items to add to the mix as well.
Tangled Bedding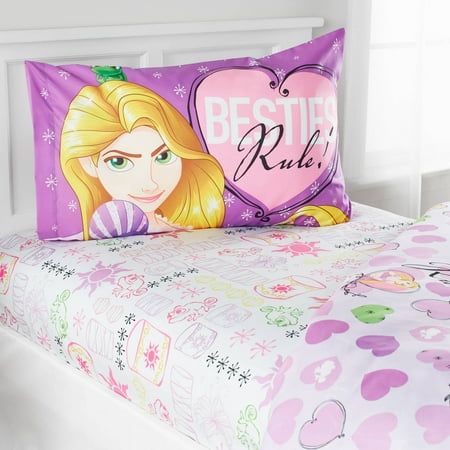 Disney Rapunzel "Friends Light Your Way" Bedding Sheet Set, Walmart Exclusive
At Walmart.com

Disney® Tangled Comforter
At Target.com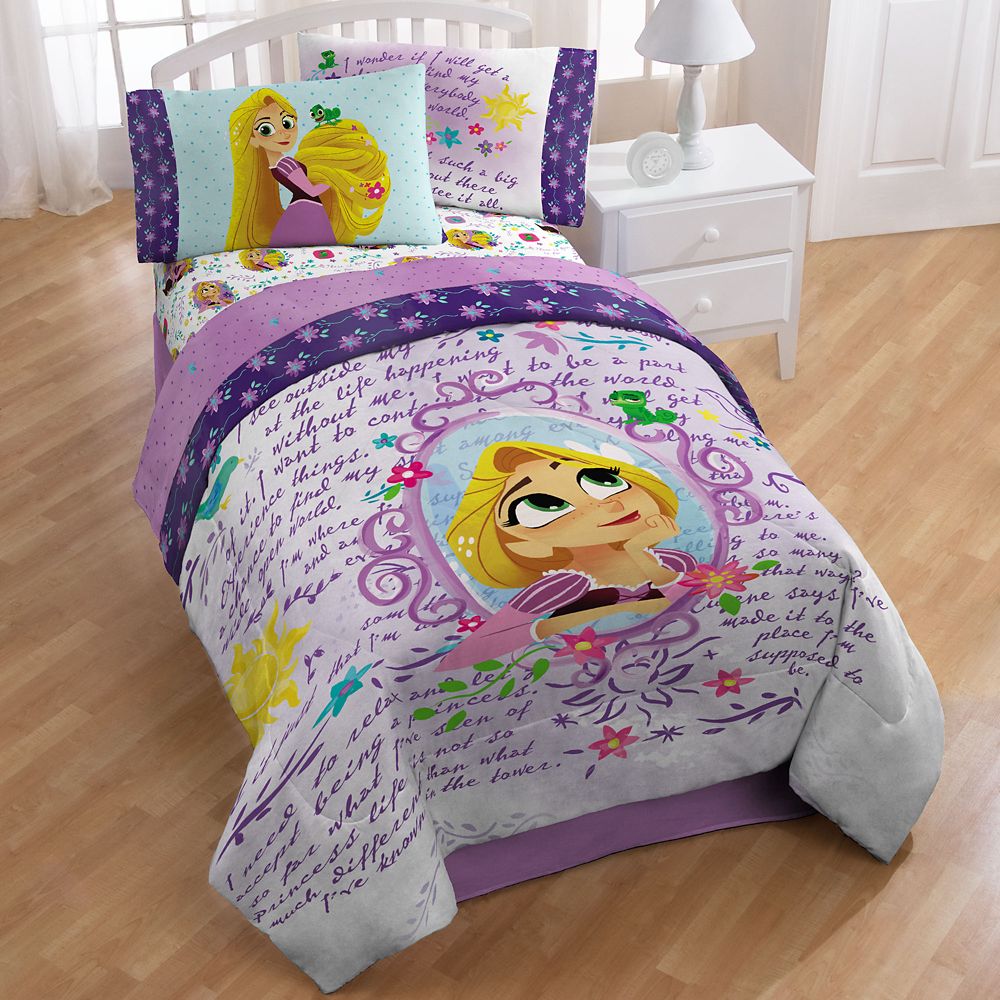 Rapunzel Comforter – Tangled: The Series
At DisneyStore.com
Disney Tangled Let My Hair Down Twin Sheet Set

Disney Tangled Comforter – Twin
Disney Tangled Toddler Bedding

Disney Rapunzel 4 Piece Toddler Set
Get it at Amazon with free shipping and returns
Includes comforter, pillow case, fitted sheet and top sheet with fitted ends
Tangled Sheet Sets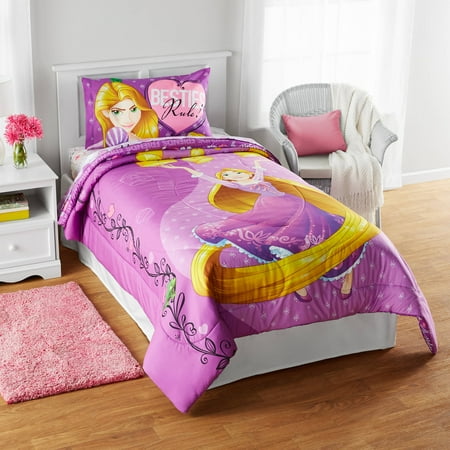 Disney Rapunzel "Friends Light Your Way" Reversible Twin/Full Bedding Comforter, Walmart Exclusive
At Walmart.com

Disney® Tangled Sheet Sets
At Target.com

Disney® Tangled Pillow Cases
At Target.com
Tangled Blankets and Pillows

Disney Princess Rapunzel Cuddle Pillow
At Walmart.com

Disney® Tangled Bed Blankets
At Target.com
Says "I'm just getting started"

Disney Tangled 62″ x 90″ Twin Plush Blanket
At Walmart.com

Disney Tangled Rapunzel Fleece Throw Blanket

Disney, Rapunzel Fleece Blanket with Character Pillow by The Northwest Company
Rapunzel Decor

Disney Princess® Rapunzel Purple Alarm Clock
At Target.com