Sweet ladybug bedding makes for a delightful bedroom for a girl
Cute little ladybugs add just the right touch to a little girl's bedroom with these ladybug bedding sets! Find everything you need to create a great centerpiece for the room. Your girl's bedroom will be complete! Decorating a kids room has never been so easy.
While these insects are red and black in nature, a lot of the bedding styles out there come in pink and green! Perfect for a little girl, of course, although I still prefer the crisp red shades. I've got them all sorted out for you by color scheme since you probably already have an opinion on that score.
Most of what you'll find here are comforters and quilts (like the one pictured here), but a few duvet sets as well.
Pink Ladybug Bedding Sets
Several cute designs here, typically paired with an appropriate green – more lime or mint then kelly or forest. Nice way to take advantage of the complementary colors. I do like that the last set actually tossed some aqua in there, though.

Mi Zone Kids Mizone Kids Lacie the Ladybug Coverlet Set
At BedBathBeyond.com

Cute Pink Ladybug Reversible Quilt Set
At Amazon.com

Crazy Pink Lady Bugs Twin Quilt & Sham Set by Pem America
Red Ladybug Bedding Sets
I personally prefer the red designs, but I like bold colors in general, so it makes sense. Several cute ways this theme is worked into the bedding designs.

Ladybugs & Stripes Bedding Set (Personalized)

Ladybugs & Gingham Bedding Set (Personalized)

JoJo Designs Red and White Polka Dot Ladybug Bedding

RoomCraft Lucky Ladybugs Toddler Bedding Set
At Amazon.com
Other Ladybug Bedding
So these are sets that have red ladybugs but don't use red as the dominant color. A nice way to use lady bugs without the room getting taken over by red once you start adding in ladybugs via the decor.

Ladybug Duvet Cover
At PotteryBarnKids.com

Ambesonne Ladybugs Duvet Cover Set
At Amazon.com

LEO BON Ladybugs Duvet Cover Set
At Amazon.com
Ladybug Sheet Sets

Roostery Lady Bug Polka Dot
At Amazon.com
No actual ladybugs on these but the perfect pairing for the theme

Crawling Ladybugs Sheet Set
At Amazon.com

Cute Ladybug Pattern Sheet Set
At Amazon.com
Bug-eyed but adorable

Red Ladybugs On White Sheet Set
At Amazon.com

Personalized Ladybug Pillowcase
At GiftsForYouNow.com
Ladybug Pillows and Blankets

Roxy Marj Ladybug Throw Pillow
At CrateandBarrel.com

Charley Harper Rainbow Ladybug Pillow
At CrateandBarrel.com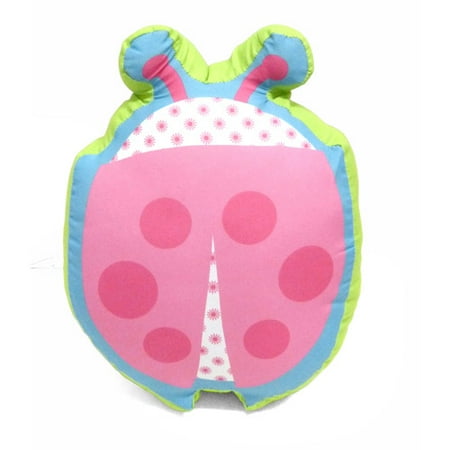 Mainstays Kids' Decorative Pillow, Ladybug
At Walmart.com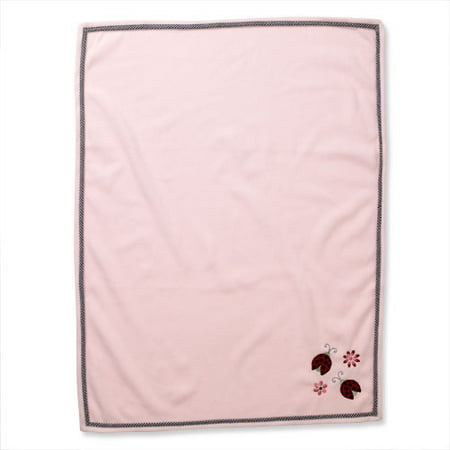 Li'l Kids – "L is for Ladybug" Embroidered Blanket
At Walmart.com

Lovely Ladybug Decorative Throw Pillow Cover
At Amazon.com

Ladybug Mood Decorative Pillow Cover
At Amazon.com

Ladybug Fleece Throw
At Amazon.com

Trend Lab Zahara Zebra Framed Receiving Blanket, Pink

Cubezies(TM) Bugzy the Ladybug Children's Square Washable Pillow

Cutie Pie Newborn Girls Velboa Blanket with Applique-Ladybug