Minnie Mouse for a sweetheart of a bedroom
She's just so sweet and cute, which makes her the perfect theme idea for your little girl's bedroom. Who are we talking about? Minnie Mouse, of course!
There have been a spate of new Minnie Mouse bedding sets released lately featuring our favorite girly mouse, mostly in shades of pinks, which is a reflection of the new Bow-tique cartoons Disney has come out on their Disney Jr. channel. They changed Minnie from the retro red and white to more of a pink and purple palette. I guess they thought that would make her more appealing to little girls. I don't disagree, given the fact that my niece's favorite ice cream is strawberry just because it's pink.
Still, there are some options that go back to her classic red and white polka dot look, which is my preference. Of course, there's black for Minnie and then they toss in some yellow from her shoes. Makes for a nice happy color scheme.
Minnie Mouse Bedding
Twin and full sizes for big girl beds
The color move with Minnie Mouse bedding is to add some purple and – lately – turquoise. I love pink and turquoise together, so yea! We're still seeing lots of hearts and flowers and all that girly stuff, and the designs are moving toward big images of Minnie in the center of the bedspread.
You'll note a few of these below are reversible; a nice feature if you have a girl who changes her mind a lot. Or you just want to mix things up over the seasons. A lot of times one side is dark, the other light, making it good for winter, then summer.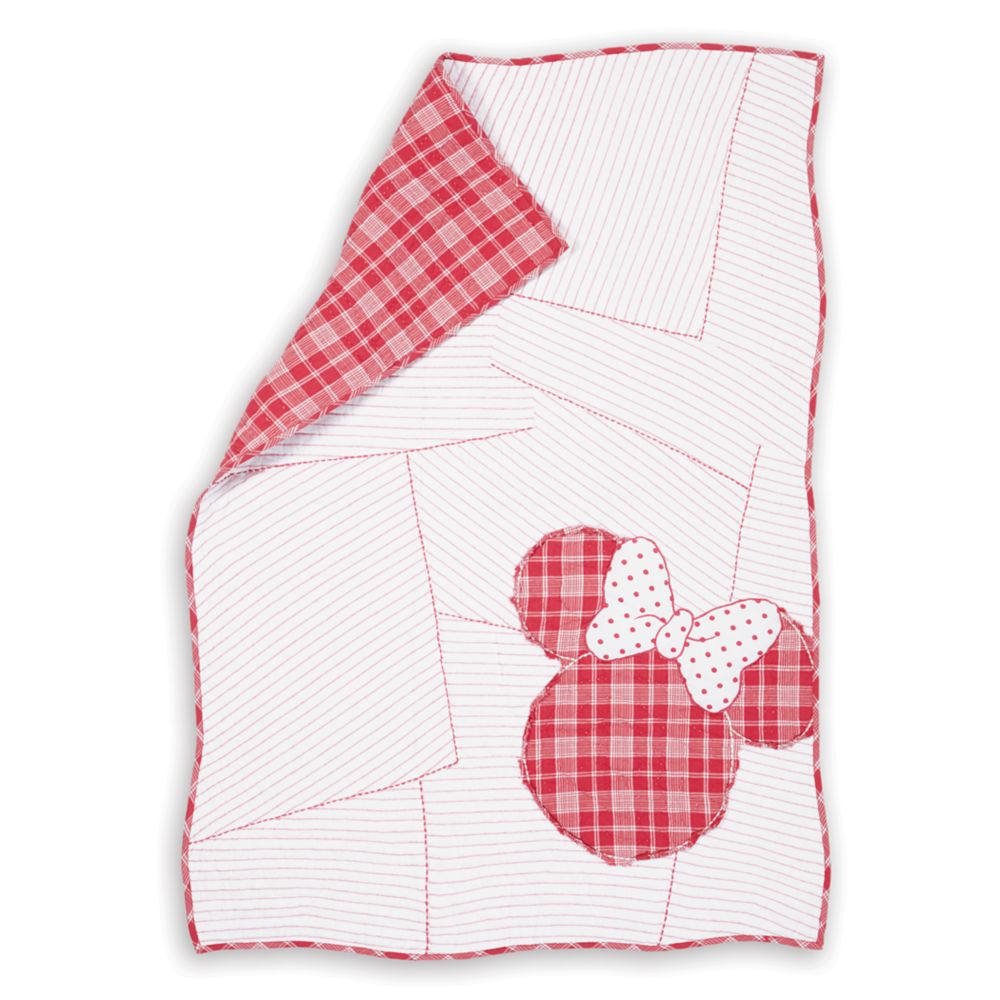 Minnie Mouse Ticking Stripe Minnie Quilt by Ethan Allen
At shopDisney.com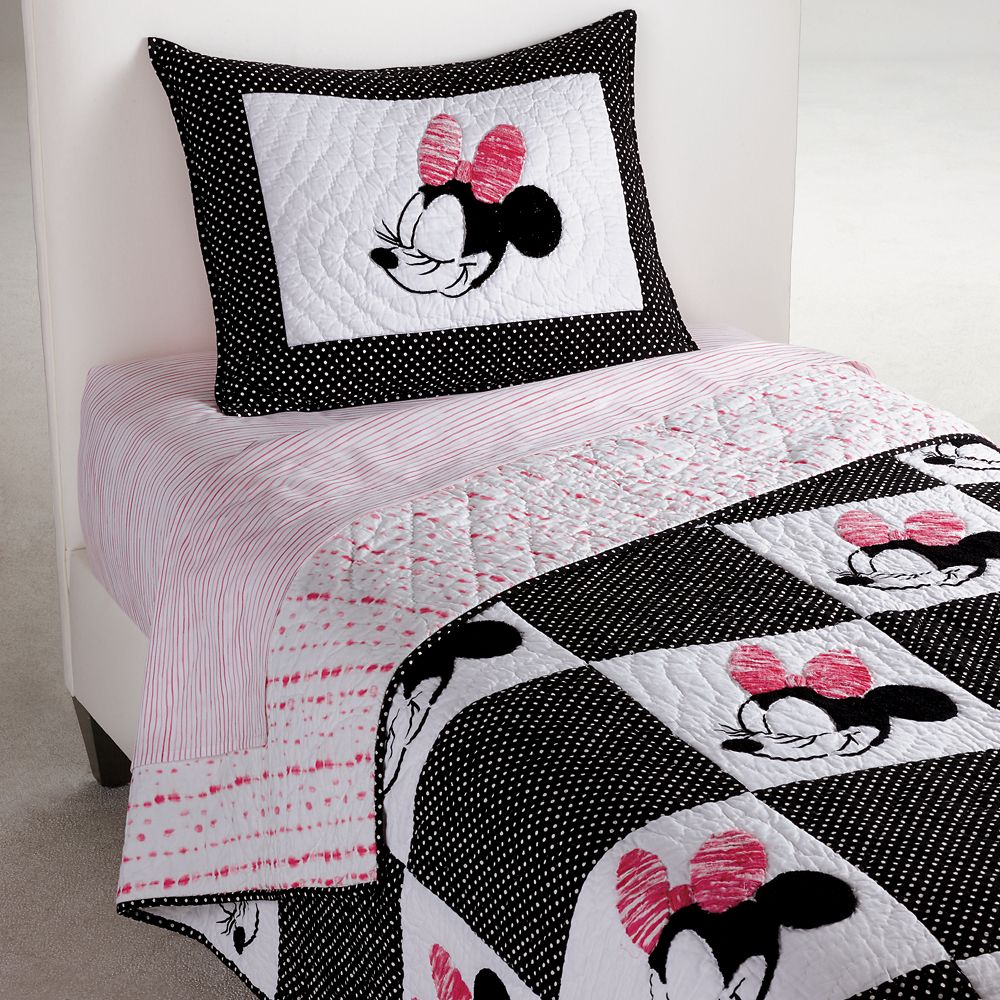 Minnie Mouse Mad About Minnie Quilt by Ethan Allen
At shopDisney.com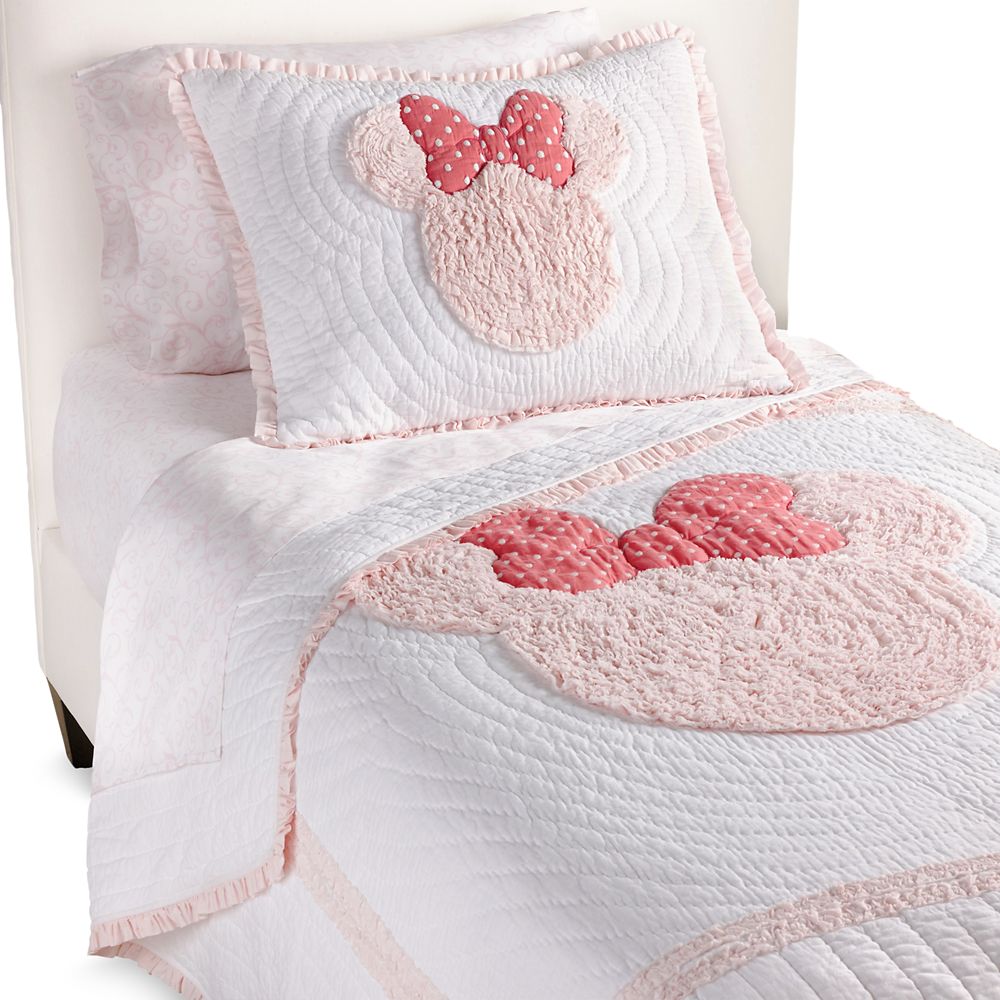 Minnie Mouse Really Ruffle Quilt by Ethan Allen
At shopDisney.com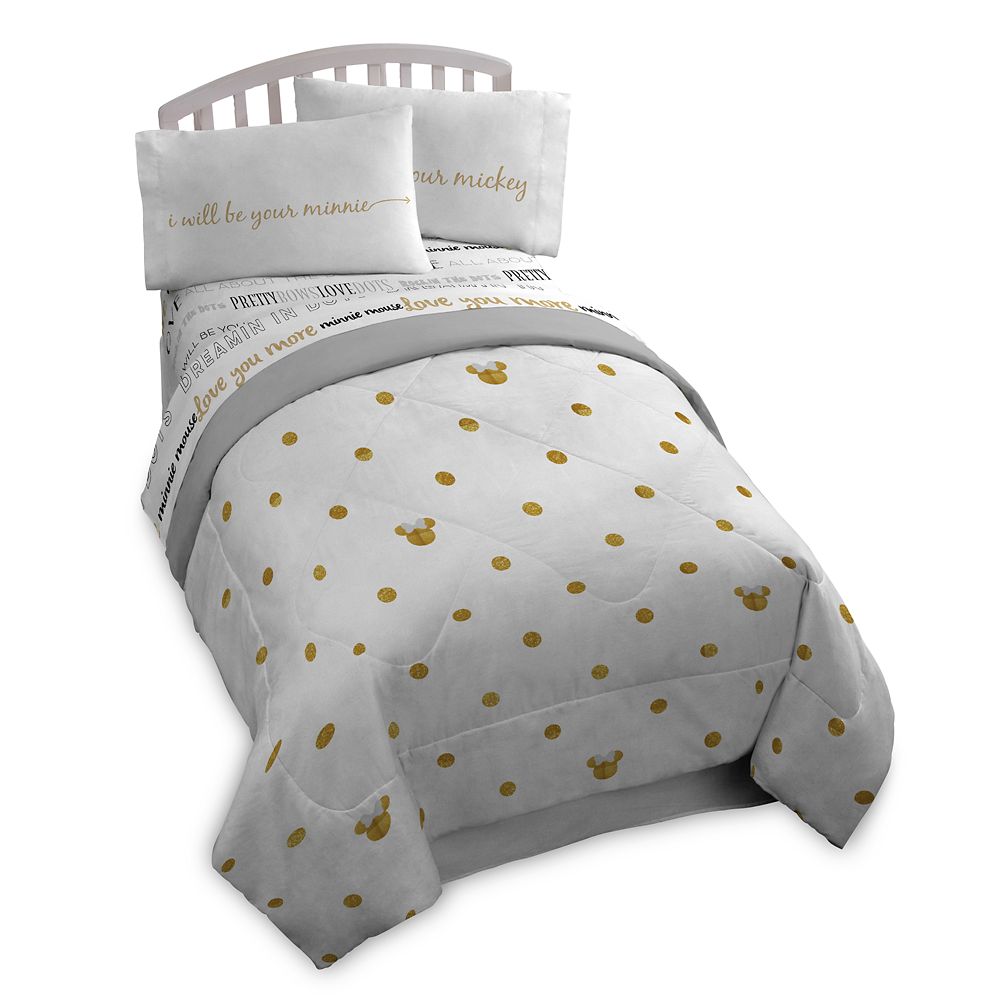 Minnie Mouse Gold Dot Comforter
At shopDisney.com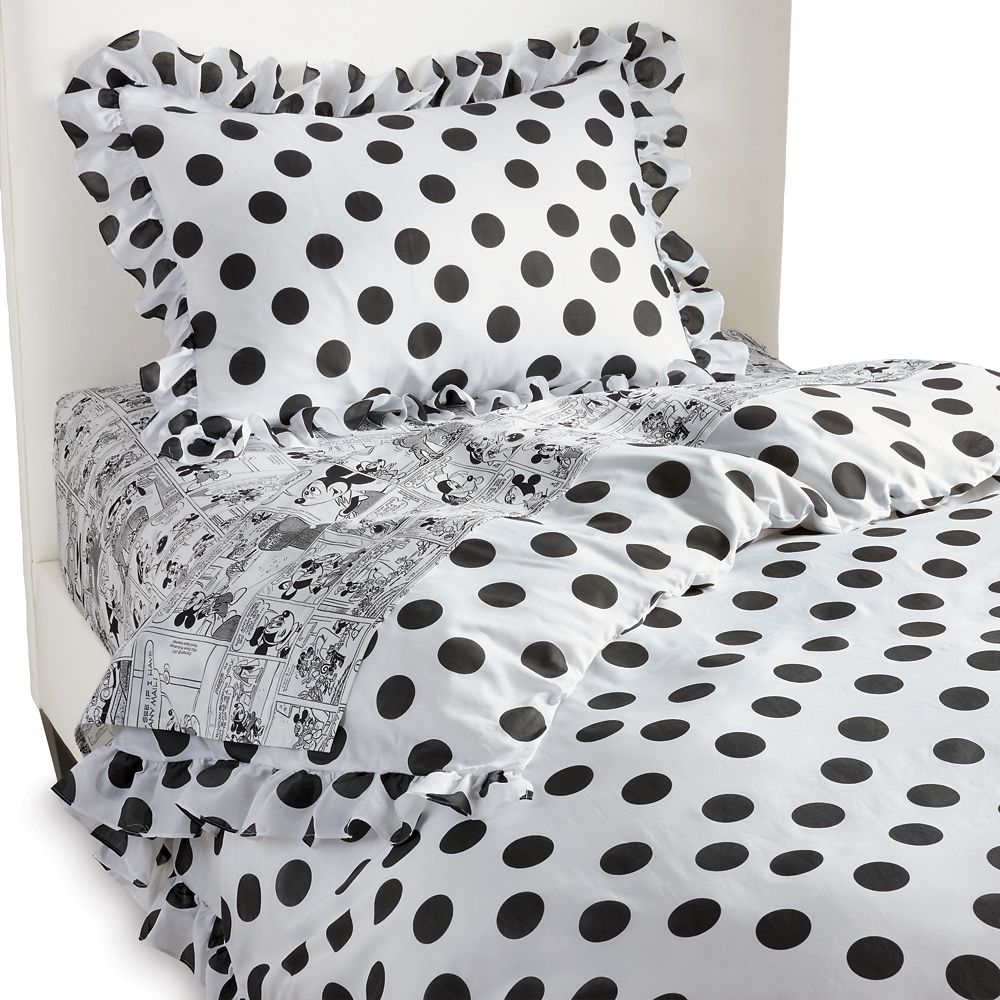 Minnie Mouse Grand Dotty Duvet Cover by Ethan Allen
At shopDisney.com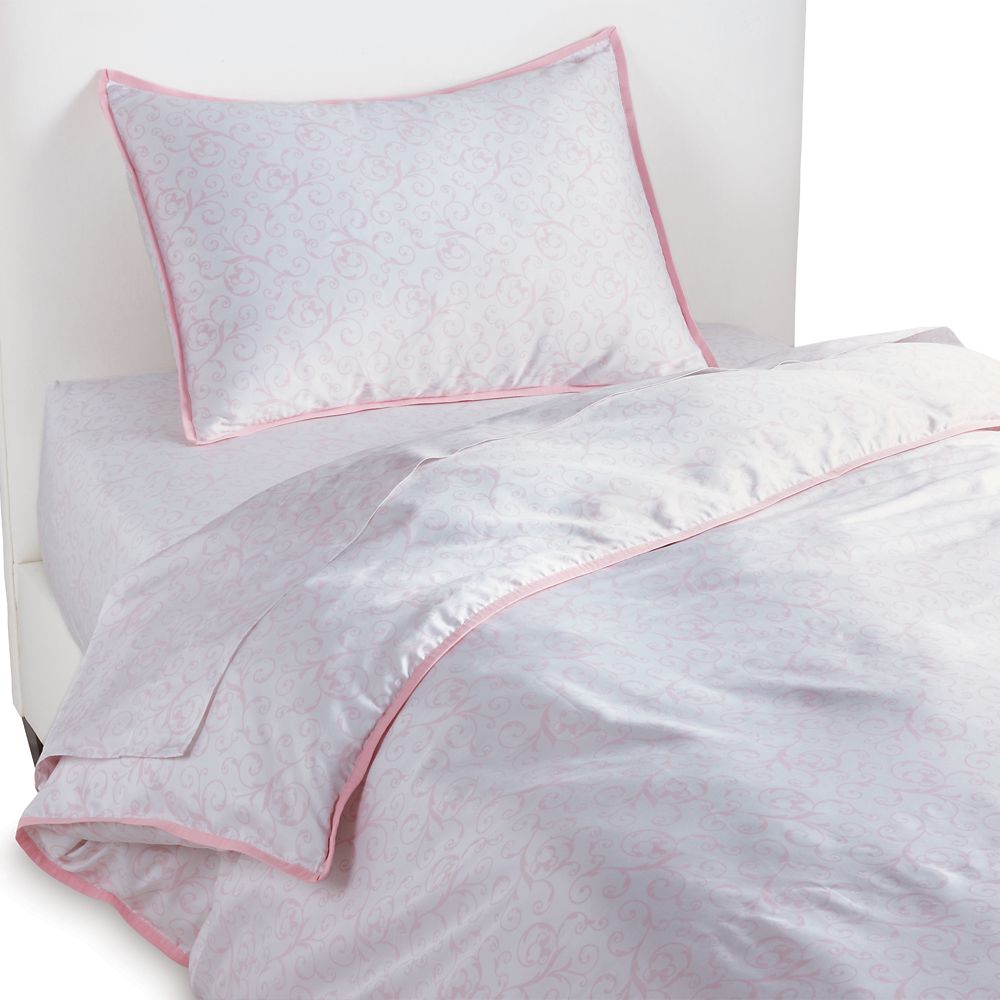 Minnie Mouse Scroll Duvet Cover by Ethan Allen
At shopDisney.com

Minnie Mouse Gray & White Comforter
At Target.com

Minnie Mouse Quilt Set 
At Target.com

Minnie Comforter
from: Wayfair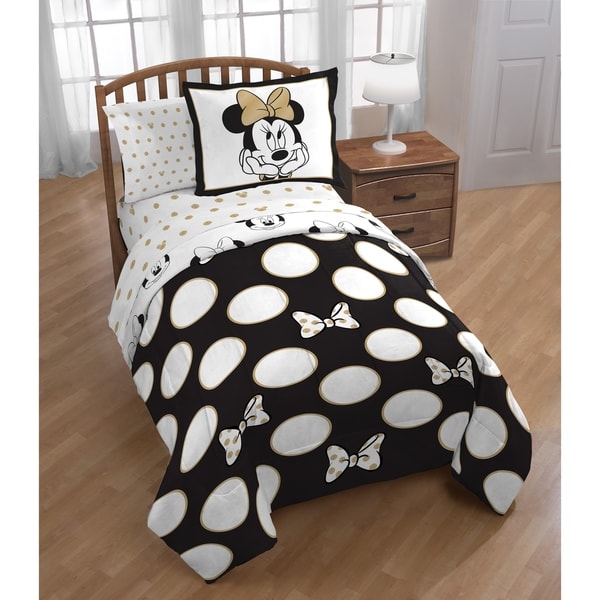 Disney Minnie Gold Dots Full 3-piece Comforter Set
At Overstock.com

Disney Minnie Mouse Twin Bed in a Bag 5 Piece Bedding Set
At Walmart.com

Disney Minnie Mouse Twin Bed Set
At Walmart.com

Disney Minnie Mouse Bow-tique Twin Comforter, Bedskirt, and Sham
Design taken from the Disney Junior Show

Character World Disney Minnie Mouse Makeover Single Panel Duvet Set, Multi-Color
At AmazonUK

Disney Minnie Dreaming in Dots Comforter Set
At Amazon.com

Disney Minnie Mouse Bigger Bow Reversible Comforter & Sham Set
At Amazon.com

Red Minnie Mouse Bedding Set
At Amazon.com

Minnie Mouse Bedding Duvet Cover Set
At Amazon.com

DISNEY MINNIE MOUSE 'Attitude' single Duvet Set
At Amazon.com
Says "Attitude is Everything"
Minnie Mouse Toddler Bedding

Minnie Mouse Bedding Set (Toddler) 
At Target.com
Several shades of pink with splashes of yellow

Minnie Mouse Hearts and Bows 4 Piece Toddler Bedding Set
from: Wayfair

Disney 4 Piece Minnie's Fluttery Friends Toddler Bedding Set, Lavender
Minnie Mouse Sheet Sets

Minnie Mouse Gray & White Sheet Sets
At Target.com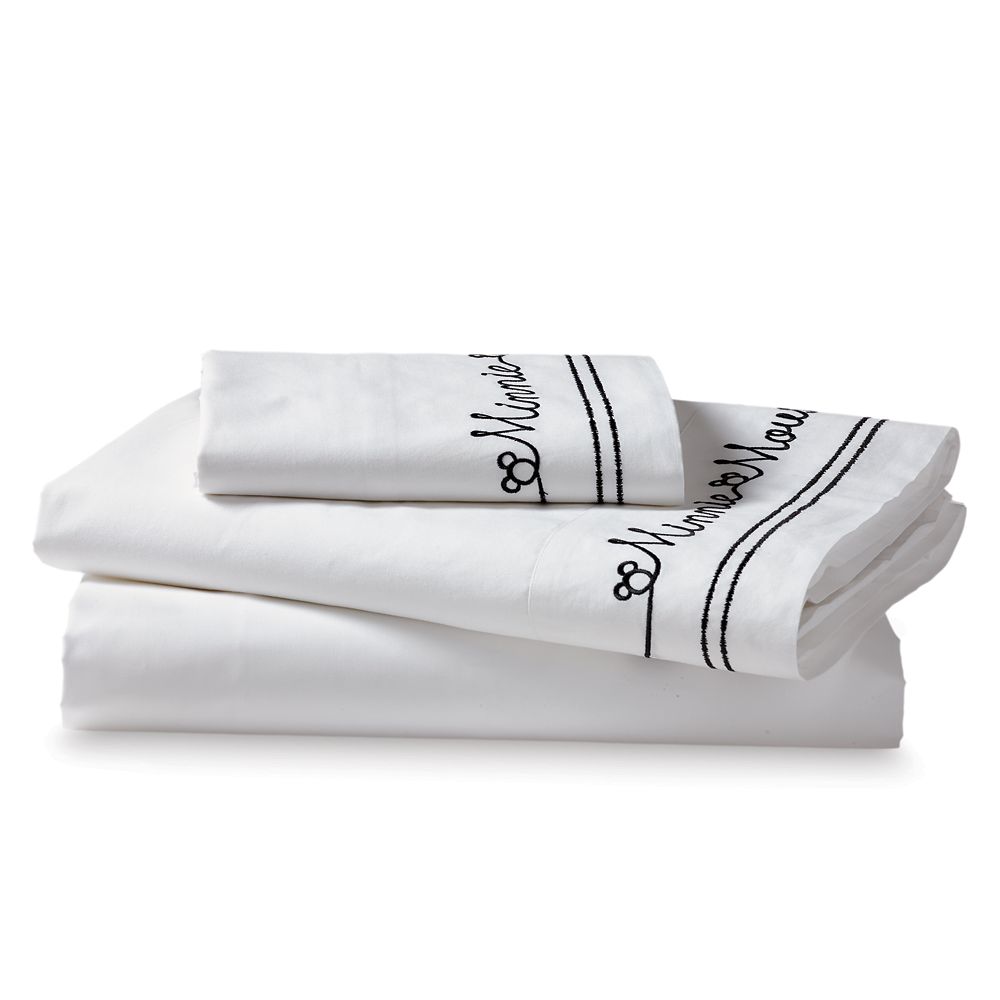 Minnie Mouse Autograph Sheet Set by Ethan Allen
At shopDisney.com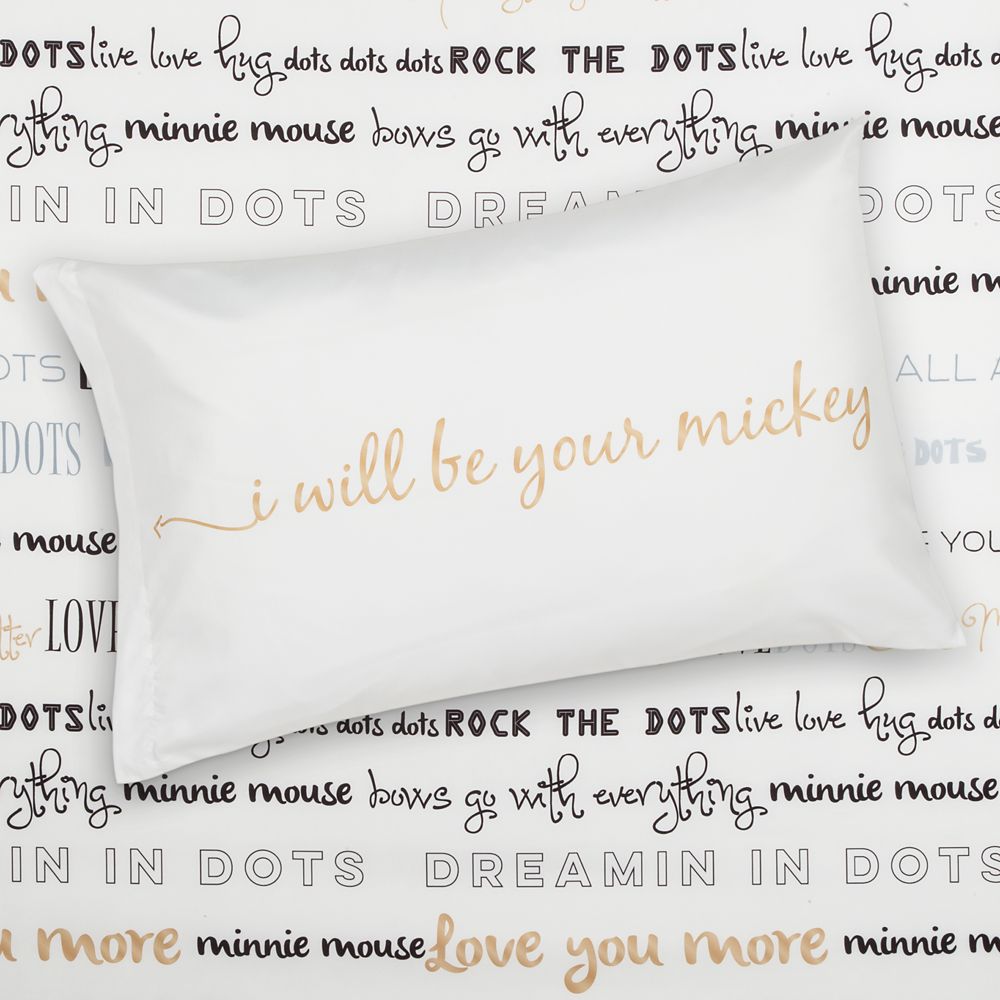 Minnie Mouse Gold Dot Sheet Set
At shopDisney.com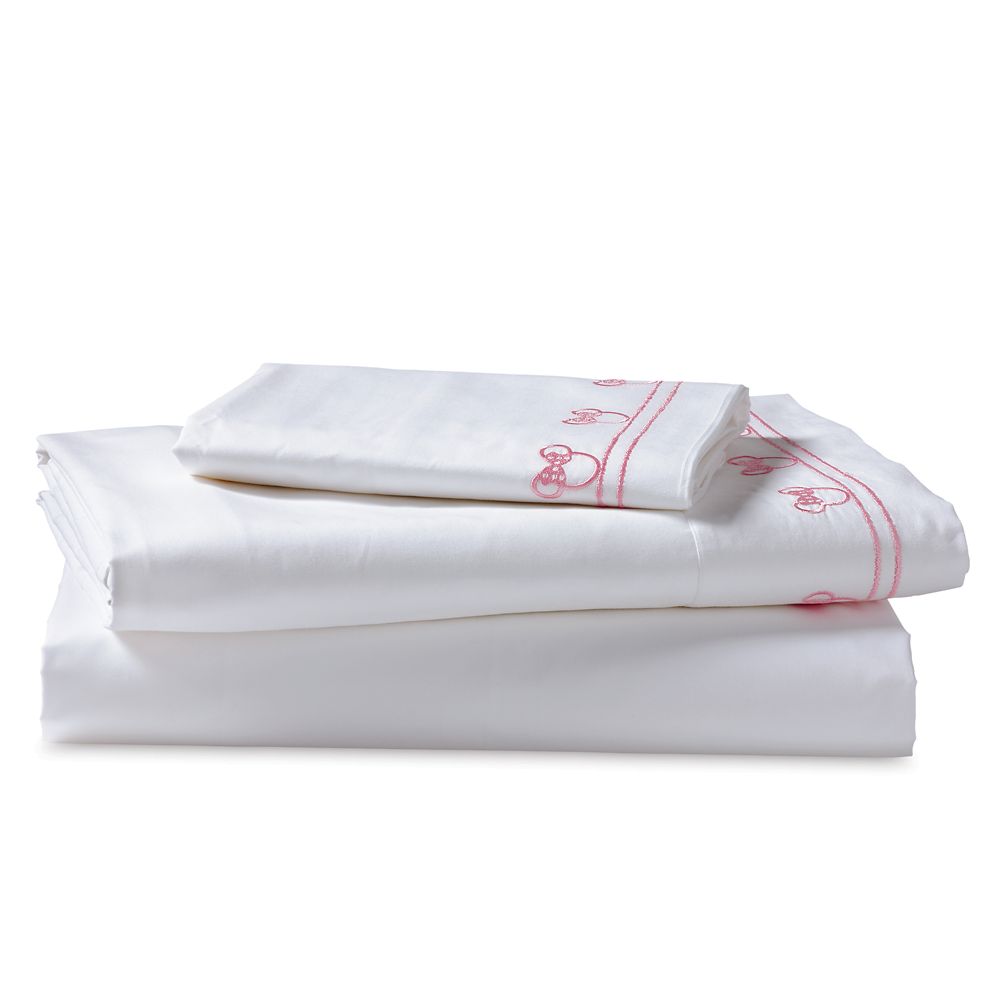 Minnie Mouse Embroidered Sheet Set by Ethan Allen
At shopDisney.com

Minnie Mouse Sheet Set Gold/White
At Target.com
Polka dots and Minnie head silhouettes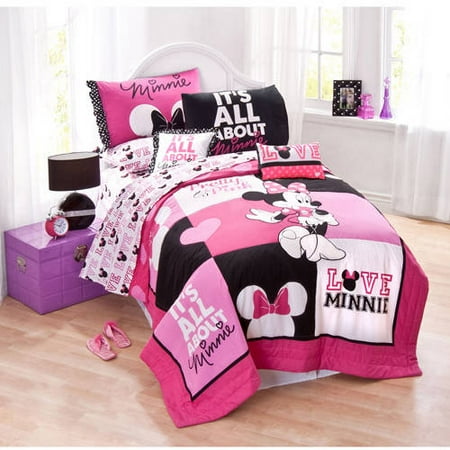 Disney Minnie Mouse Classic Bedding Sheet Set
At Walmart.com

Minnie Mouse Girl's Bedsheets
At Kmart.com

Disney Minnie Mouse Bow-Tique Sheet Set

Disney Minnie Mouse Neon Sheet Set
At Amazon.com

Disney Minnie Mouse Bowtique Faux Fun Sheet Set
At Amazon.com