Plaid can be down home country or elegant Park Avenue. Either way, it makes a great basic pattern for use in the nursery. Despite that, I'm having a difficult time these days finding plaid crib bedding at all. Most of the time when you look, you find that it's just the plaid is one pattern out of many in the set.
Bright and bold colors go well for either sex or pick blue plaids for your little boy or pink plaids for your baby girl. I haven't been able to find pink plaid lately, but some of these are really great neutrals as well, which can work wonderfully for a girl nursery.
And if you're looking for plaid bedding for the bigger kids, that's on a different page.

Madras Nursery Quilt Bedding Set
At PotteryBarnKids.com
One of my favorites because it's so bright and cheery and full of color. Super easy to pick your favorite color and use that as the main shade or accent in the rest of the room.

Gray Madras Nursery Quilt Bedding Set
At PotteryBarnKids.com
A nice neutral base to build from. Yellow, red or lime green are great pairings.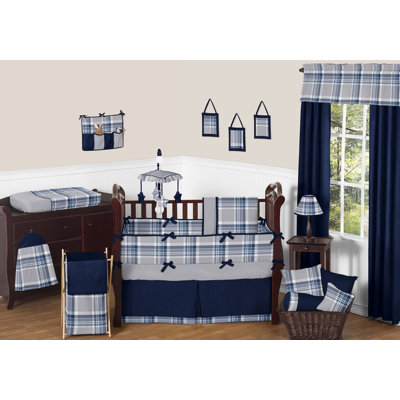 Plaid 9 Piece Crib Bedding Set
from: Wayfair
blue

Bacati Stripes and Plaids 4 Piece Crib Bedding Set
At Wayfair.com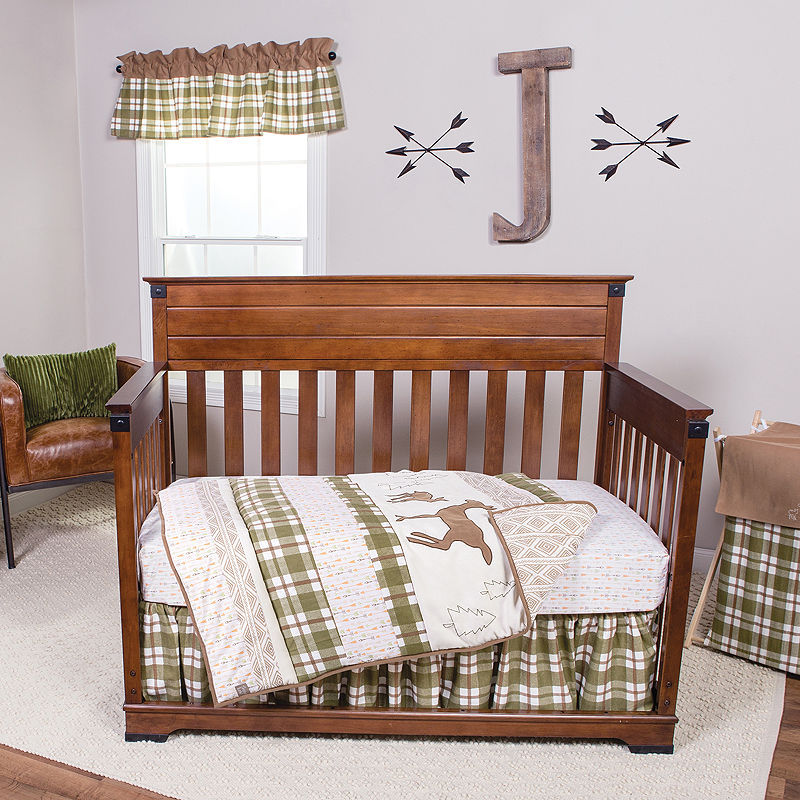 Trend Lab Deer Lodge 3-pc. Crib Bedding Set
At JCPenney.com
Good example of a set where plaid is one of many patterns. It just happens to be the dominate one here.