It's as easy as ABC with this bedding
It's a perfect theme for kids, don't ya think? Use the alphabet to decorate a room – from bedding to floor, there's lots of choices for how. There are cute ABC crib bedding sets adorned with animals to graphically interesting typography on alphabet bedding for your teen. Letters are a highly versatile decorating tool!
Alphabet Bedding Sets
Perfect for the older kid or teen

Crayola Dream On Comforter Set
At Target.com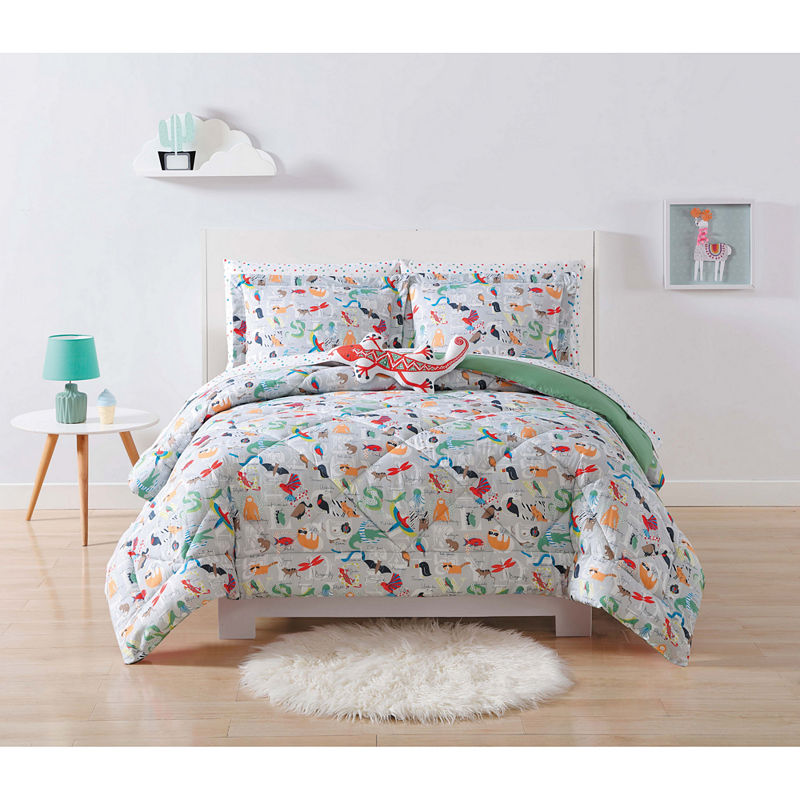 Laura Hart Kids Animal Alphabet Comforter Set
At JCPenney.com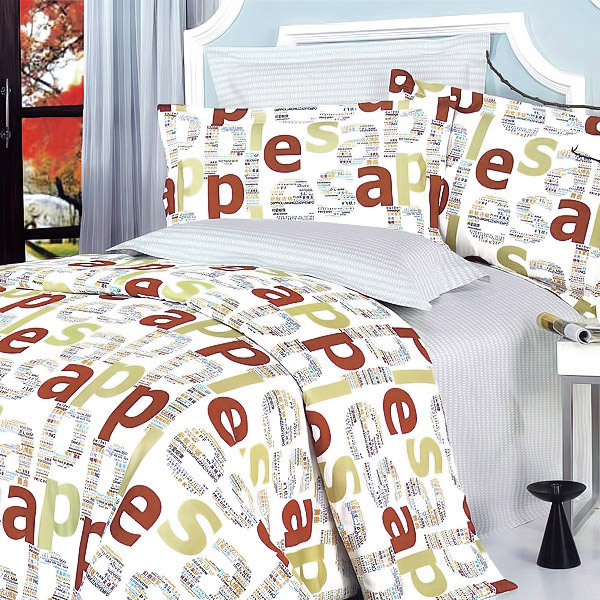 Apple Letter 5PC Bed In A Bag
From Blancho Bedding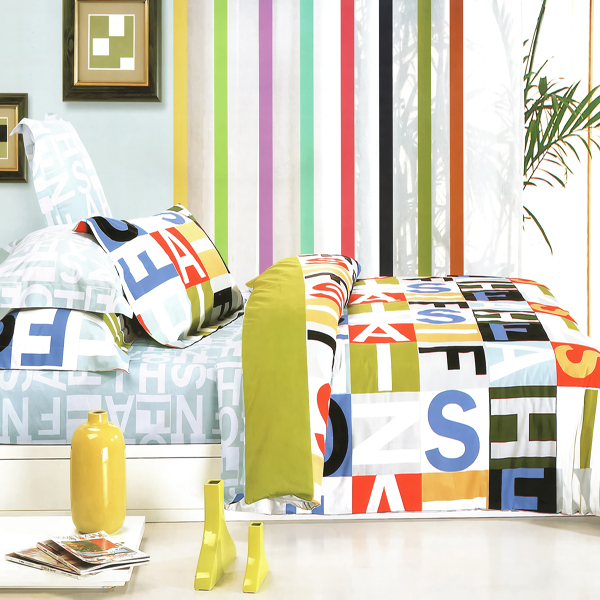 Colorful Fashion 5PC Bed In A Bag
At Blancho Bedding

petit pehr Alphabet Reversible Duvet Cover
At Nordstrom.com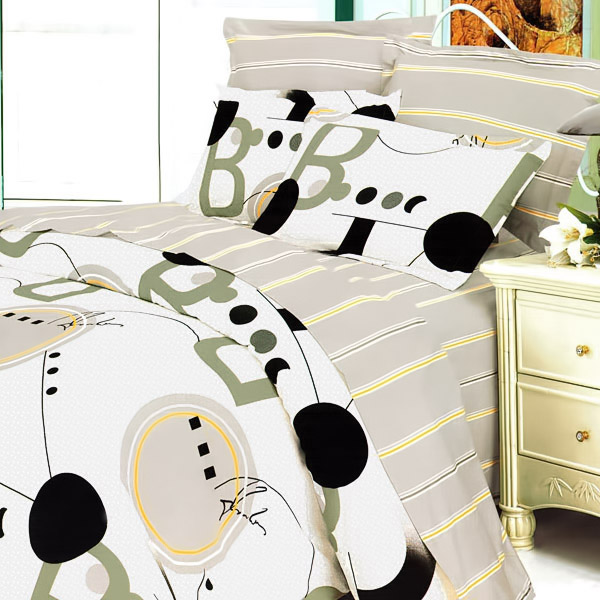 Rhapsody of Youth 4PC Comforter Set
At Blancho Bedding

Animal Alphabet Comforter Set
At Amazon.com
Personalized with your child's name

Society6 Deco Alphabet Comforter
At Amazon.com
Alphabet Sheet Sets

Organic Easy as ABC Jersey Sheet Set
At CrateandBarrel.com

petit pehr Alphabet Sheet Set
At Nordstrom.com

Alphabetadoration by Tammikins Sheet Set
At Amazon.com

Animal Alphabet by Amy Schimler-Safford Sheet Set 
At Amazon.com

Alphabetti Spaghetti by Brightonbelle Sheet Set
At Amazon.com
Alphabet Crib Bedding
Get an early start on those ABCs
Easy as ABC to decorate your child's nursery with these cute alphabet bedding sets. From bright colors to subdued neutrals, there are a lot of choices for you.
Start with one of these crib sets, then add colors, letters and animals to coordinate around the room. You'll have the cutest nursery ever before you know it.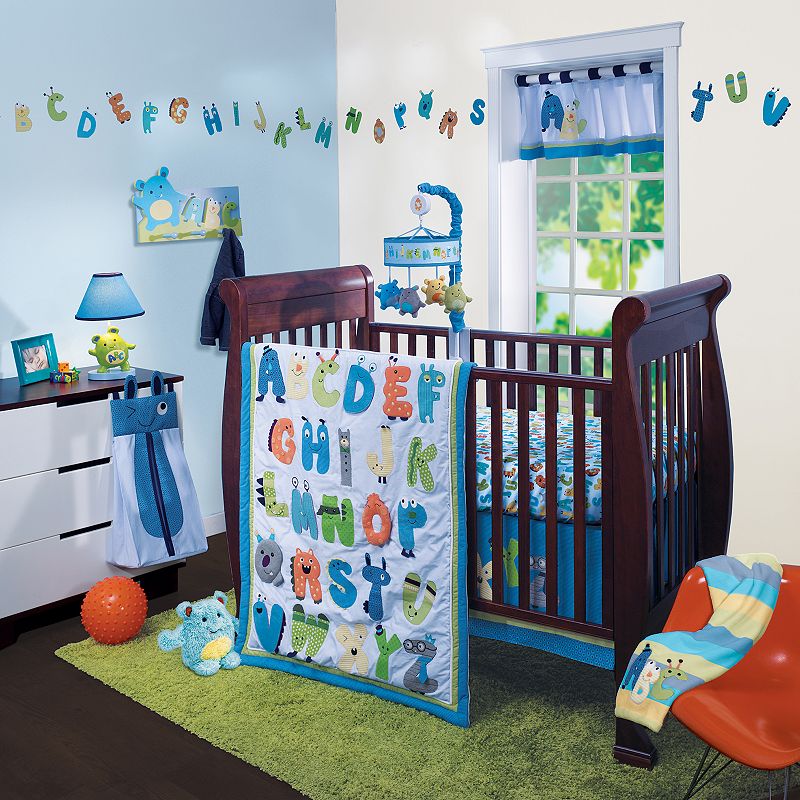 Lambs and Ivy Alpha Baby 4-pc. Crib Set
At Kohls.com

Trend Lab Alphabet Cake 4-Piece Crib Bedding Set
At BedBathBeyond.com

Lambs & Ivy Crib Bedding Set, Alpha Baby, 4 Piece

ABC Animal Friends 10 Piece Crib Bedding Set
At Amazon.com

Owlphabet 4 Piece Crib Bedding Set
At Amazon.com

SoHo A-Z Alphabet Nursery Bedding Set
At Amazon.com

Trend Lab Dr. Seuss Alphabet Seuss 3 Piece Crib Bedding Set
At Amazon.com

cloud island Fitted Crib Sheet Classic Alphabet – Cloud Island
At Target.com

Little Unicorn Fitted Crib Sheet – Hello Alphabet
At Target.com

Trend Lab Alphabet Cake Fitted Crib Sheet
At jossandmain.com

Gerber 100% Cotton Fitted Crib Sheet, Alphabet
At Amazon.com
Alphabet Pillows & Blankets

petit pehr 'Hi' Baby Blanket
At Nordstrom.com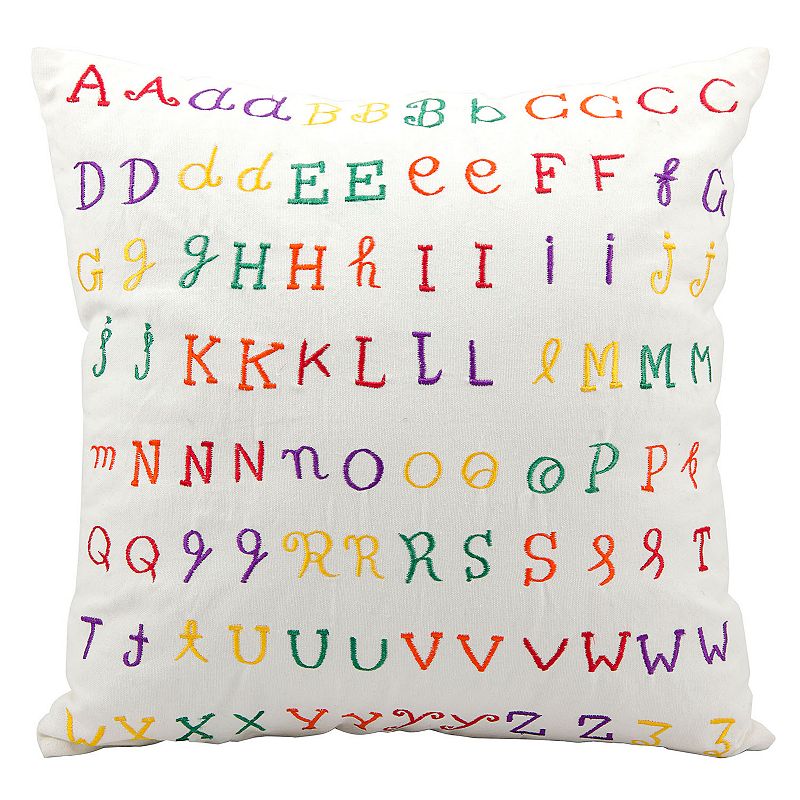 Kids Mina Victory Alphabet Throw Pillow
At Kohls.com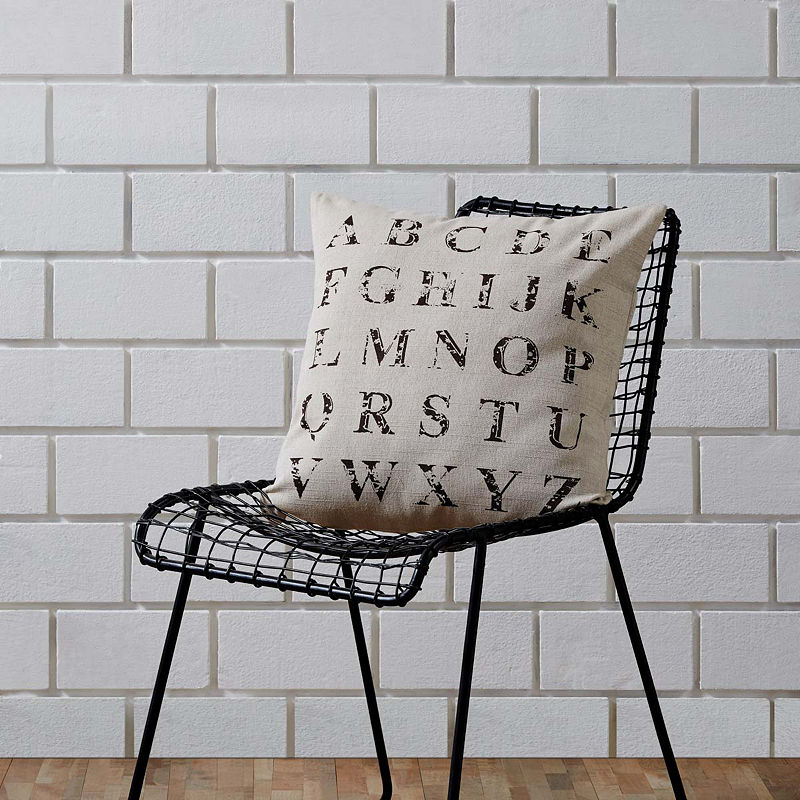 VHC Brands Alphabet Natural 18 x 18 Down Pillow
At JCPenney.com

Art Walk Alphabet Soup Knit Blanket
At NeimanMarcus.com

Animal Alphabet Blanket
At UncommonGoods.com

NYGB Dolphin Gray & Teal Super-Soft ABC Blanket
At Zulilly.com

Lovely Letter Throw Pillows
At CrateandBarrel.com