Ok – so really a lot of what you'll find here is the minions. Which makes sense. They're the absolutely adorable creatures everyone loves in the Despicable Me movies. (I am refraining comment of them being a rip-off of the Ravin' Rabbids. I love them anyway.)
For the longest time, we had nothing at all for these guys, then all of the sudden – boom – they're everywhere. About the only place you're going to see Gru and the girls is on the pillowcases that use stills from the movies.
Despicable Me and Minions Bedding
Mostly just minions here, so lots of blue and yellow going on, but there some pink toward the tail end of the list, including some fluffy unicorns!

Despicable Me 'Minions' Comforter
At Walmart.com

Despicable Me 3® Minions Blue Comforter
At Target.com

Despicable Me® Minions Blue Bedding Set (Toddler)
At Target.com

Despicable Me 3 Minions Bedding – Jailbird
at Children's Rooms UK

Despicable Me Microfiber Twin Comforter

Character Despicable Me 'Undercover' Panel Single Duvet Cover

Despicable Me 2 'Minions' Reversible Duvet Cover
Single panel and pillowcase set

Minions Reversible Comforter Set

Minions Duvet Cover Set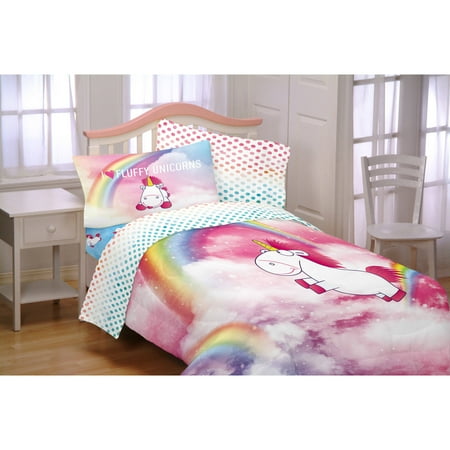 Despicable Me Minons Fluffy The Unicorn Fluffy Rainbows Kids Bedding
At Walmart.com

DESPICABLE ME "Daydream Unicorn" Duvet Set
At Amazon.com
Reverse side is an overall print of unicorns and rainbows

Despicable Me 4pc Twin Comforter and Sheet Set Bedding Collection, Pink
At Amazon.com
Despicable Me and Minions Sheets and Pillowcases

Despicable Me 'Minions' Sheet Set
At Walmart.com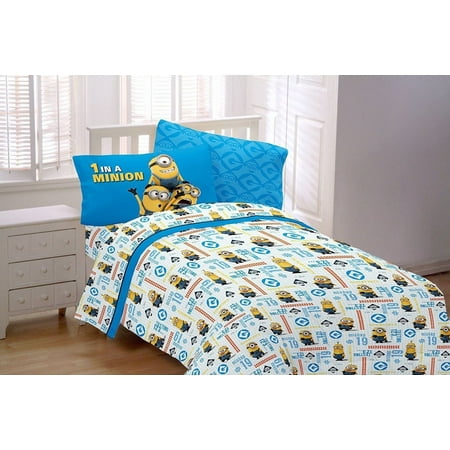 Despicable Me One in a Minion 4 Piece Full Sheet Set
At Walmart.com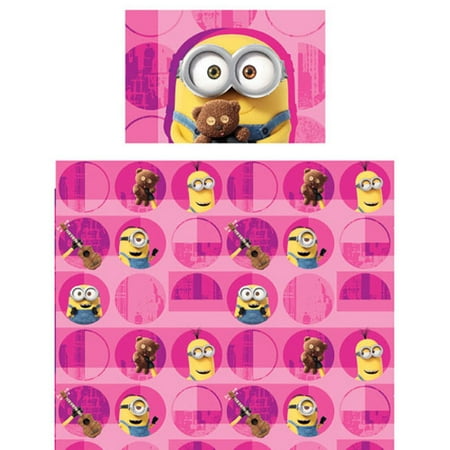 Despicable Me Minions Bed Sheet Set Pink Buddy Buddy
At Walmart.com

Despicable Me – Minions "Mishap" – Full Sheet Set

Despicable Me 3® Minions Blue Sheet Set
At Target.com

Unicorn Fluffy Rainbows Sheet Set
At Amazon.com
Fitted sheet is blue with unicorns
Flat sheet is an ombre rainbow pattern of dots
Pillowcase has a unicorn and words "I *heart* unicorns" on one side, dots on the other

Despicable Me® Minions Pillow Cases
At Target.com
Despicable Me and Minions Pillows and Blankets

Despicable Me Buddies Soft Huggable Friends Minion Stuart Plush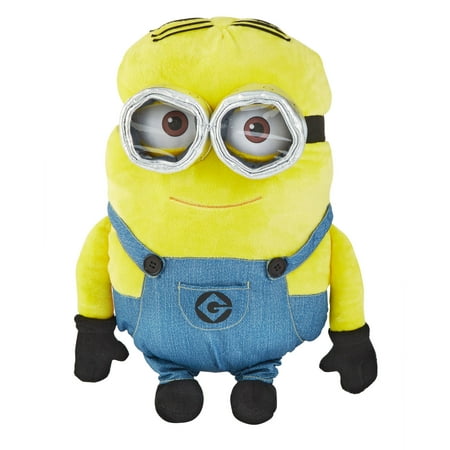 Despicable Me 'Minions' Cuddle Pillow
At Walmart.com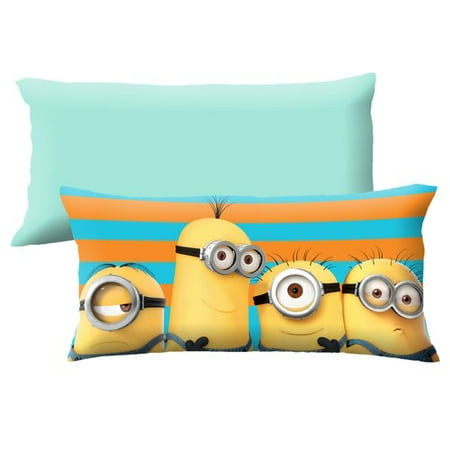 Despicable Me Minions Silly Posers Body Pillow
At Walmart.com

Despicable Me Fluffy Unicorn Cuddle Pillow
At Amazon.com

Fluffy I Believe in Unicorns Microraschel Blanket
At Amazon.com

Despicable Me 3® Minions Yellow & Blue Bed Blanket
At Target.com

Minions® Pink Blanket
At Target.com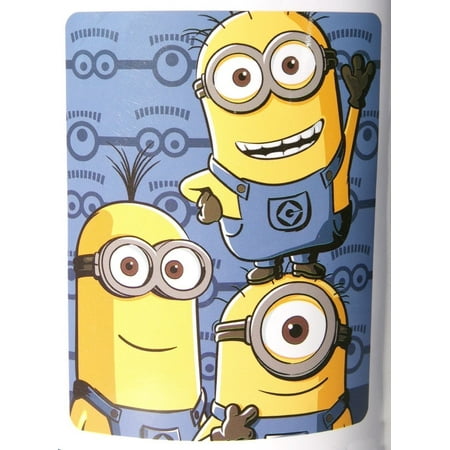 Despicable Me 'Minion Made' Fleece Throw
At Walmart.com

Despicable Me 3® Mel Yellow Throw Pillow
At Target.com

Despicable Me 3® Minions Blue & Yellow Throw Blanket
At Target.com

Universal Minions Break Out Throw
At Amazon.com