Woof!! I'm definitely a dog person. So these dog and puppy bedding sets just really appeal to me. Puppies and doggies adorn quilts and comforters or drape on chairs in blanket form.
If you've been out trying to do a Google search looking for "dog bedding", you know that it is a futile way to try to find dog-themed bedding for a kid's bedroom. Futile. You'll get a billion dog beds, but not comforters and sheets with dogs printed on them. Argh! That was a huge factor for me in pulling this page together because it was just so danged difficult to sort through things to find what I wanted.
Bedding with doggies on it is perfect for including in an outdoor themed room, especially if you're going for a park or backyard look. (You could pretend the piles of dirty clothes are where the dog was digging for a bone.)
Pick from several different styles and colors for your child's bedroom. It's a great bedding choice for a room with a backyard theme or if you just want to go with a dog-themed bedroom.
Dog and Puppy Bedding Sets
A lot of red and brown to be found here
I'd really love to see some brightly colored dog bedding for kids. I've stumbled over a few occasionally, but this seems to be a theme that lends itself to neutrals most of the time. Nice because you can pair up other colors based on what your child loves, but still, I like to have choices! (Thankfully, I'm starting to see more color, including pinks!)
Scottie dogs and labs are definitely the favorites, although the other sets do add a few other breeds to the mix. I think I see a few poodles, dachshunds and terriers in there too. Actually, dachshunds seem to be the breed of choice these days on some of these sets.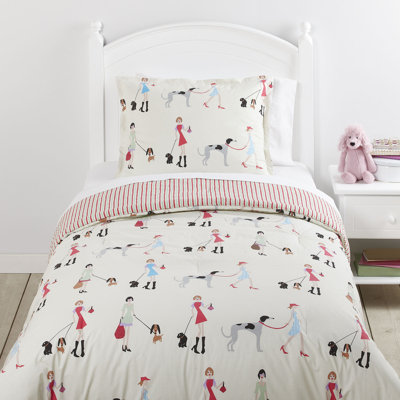 Fun Unleashed Reversible Comforter Set
from: BirchLane.com

Crayola Chase Your Dreams Comforter Set
At Target.com
Reverses to a solid gray

Dream Factory Dog Dreams Twin Reversible Comforter Set
At BedBathBeyond.com
Nice bits of red as an accent color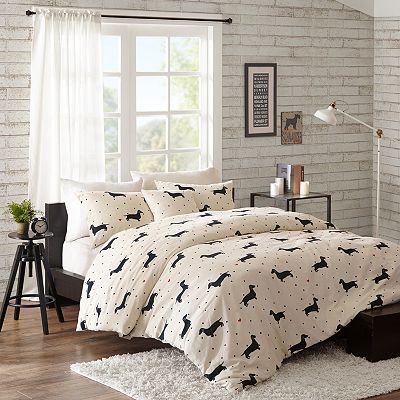 HipStyle 4-piece Hannah Comforter Set
At Kohls.com
Weiner dogs!!!

Cath Kidston – Mono Dog Duvet Set
At Amara

Sausage Dog Quilt Set – Lush Decor
At Target.com

Organic Good Dog Twin Duvet Cover
from: CrateandBarrel.com

Dog Park Cotton Quilt Set
At Plow & Hearth

Carolyn Gavin Canine Collective Toddler Quilt
At Anthropologie.com
Yay for orange in the color scheme here!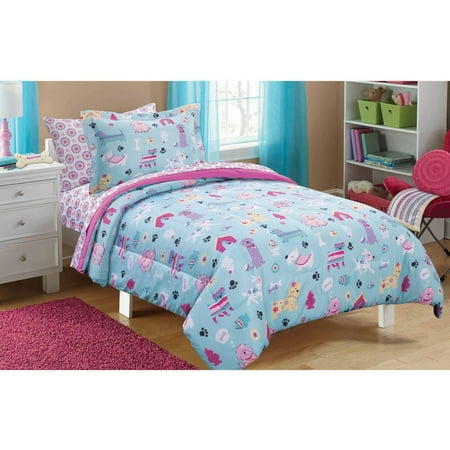 Mainstays Kids Puppy Love Bed in a Bag Bedding Set
At Walmart.com

Ellen DeGeneres Doodle Dog Reversible Quilt
At BedBathBeyond.com

Baxter Quilt Set
At Kohls.com

White & Brown Dachshund Quilt Set
At Zullily.com

Mi Zone Kids Milo Comforter Set
At Macys.com

Cute Dog Kids Bedding Set
At Amazon.com

Le Vele Teen/Guess Room Bedding Modern Twin Duvet Covet Set
Text on bedding says "Please light my fire"

Cartoon Puppy Dog Print Bedding Set
At Amazon.com

Posh Dogs Bedding
At Children's Rooms UK
Warm browns reversing to a plaid

Puppy, Happy Dreamer Bedding
At Children's Rooms UK
Dreaming puppy in a super neutral setting

Catherine Lansfield Its A Dogs Life Bedding
At Children's Rooms UK
So bright, no wonder the dog's wearing shades

Dogs and Stars Bedding
At Children's Rooms UK
Photos of different breeds on a background of light gray stars
Reverses to gray with white stars

Blue & White Dogs Four-Piece Duvet Set
At Zulilly.com
Dog Sheet Sets and Pillowcases
Lots of neutrals to work with any bedding
I particularly like the paw print set from Plow & Hearth here because it is so very neutral and can work with any style of bedding.

Pillowfort Dachshund Flannel Sheet Set
At Target.com

Poppy & Fritz Frenchie Twin Sheet Set
At BedBathBeyond.com

Hipstyle HipStyle Olivia Dachshund Dog Sheet Set
At Kohls.com

Paw Print Cotton Percale Sheet Set
At Plow & Hearth

ED Ellen DeGeneres Augie Pillowcases
at Nordstrom.com

Whim by Martha Stewart Collection Set of 2 Paired Pillowcases
At Macys.com

Organic Good Dog Twin Sheet Set
from: CrateandBarrel.com

Thermee Micro Flannel Shavel Home Products Sheet Set, Dog Parade
At Amazon.com
Dog and Puppy Pillows
Great for a backyard themed room or just a plain old dog lover – these dog and puppy pillows are absolutely adorable. (So sorry if you came here thinking you would find pillows for dogs. Nope, these are pillows with dogs.)
We have shaped pillows, pillows with dogs and puppies in the design as well as dog-themed pillows with designs like paw prints, bones and dog houses.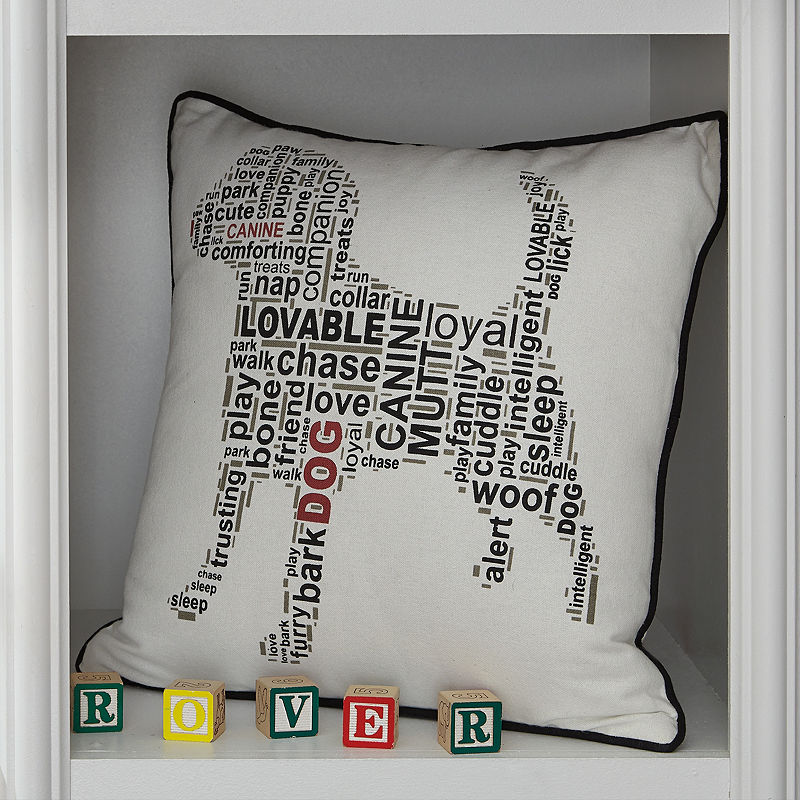 Signature Design by Ashley Beals Pillow
At JCPenney.com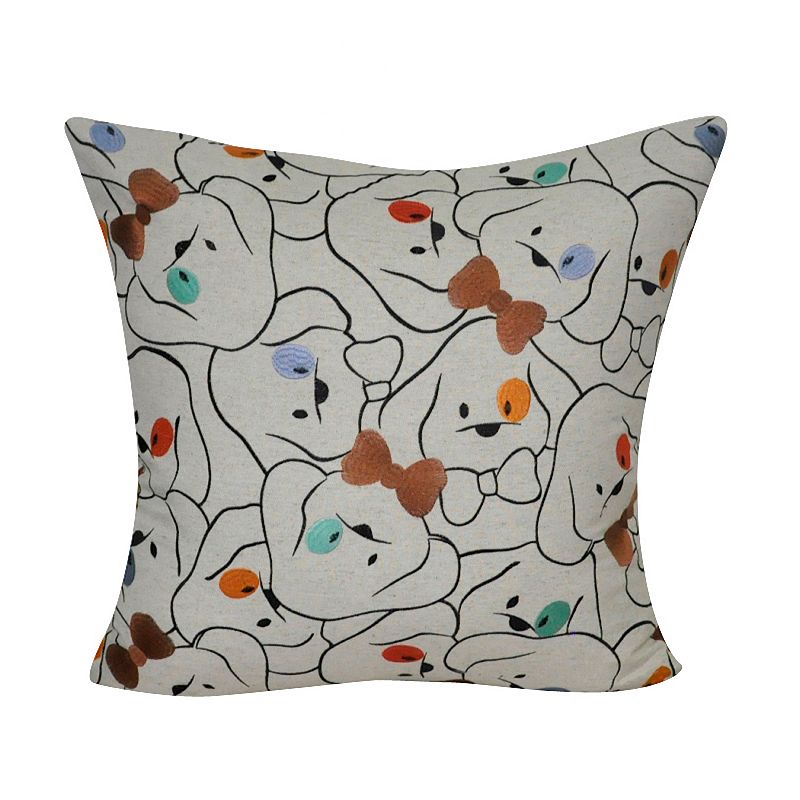 Loom and Mill Bowtie Dog Throw Pillow
At Kohls.com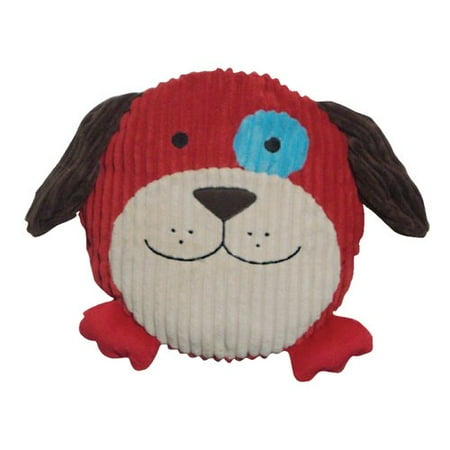 Sassafras PJ Friends Dog Throw Pillow
At Walmart.com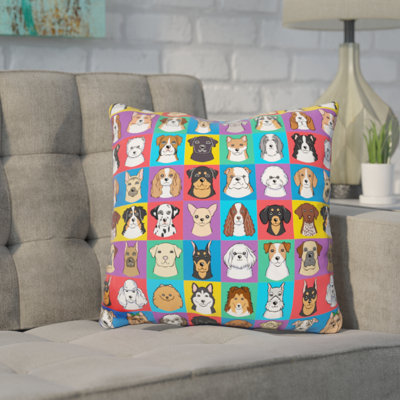 Millie Dog Throw Pillow
from: Wayfair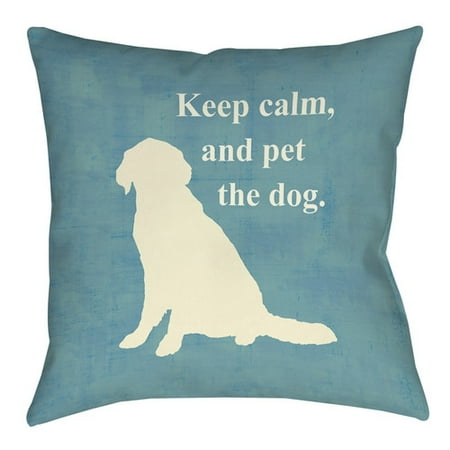 Manual Woodworkers & Weavers Keep Calm and Pet the Dog Printed Throw Pillow
At Walmart.com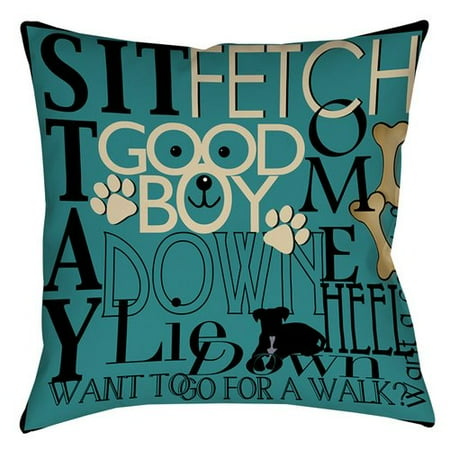 Manual Woodworkers & Weavers Dog Commands Indoor/Outdoor Throw Pillow
At Walmart.com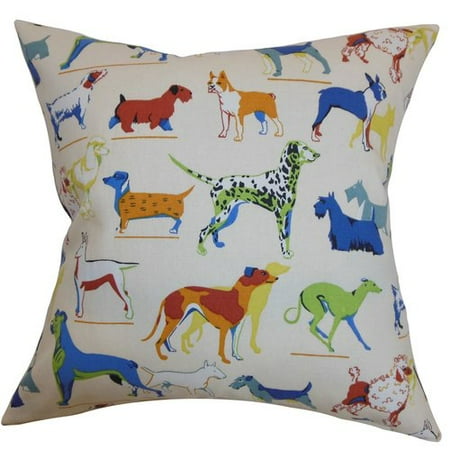 The Pillow Collection Wonan Dogs Print Throw Pillow
At Walmart.com

IcyDeals Get Me Out Pillow, Happy Dog
Dog Pillow By K Studio • K Studio
at 2Modern.com

Bentin Pet Decor Always Hopeful Always Happy Throw Pillow

Dog Throw Pillow
At CrateandBarrel.com
Coordinates with their bedding set

Winston Porter Thornhill Dog Show Tapestry Throw Pillow Cover
At Wayfair.com

ED Ellen DeGeneres Dog Accent Pillow
at Nordstrom.com

Cate & Levi Cate and Levi Dog Pillow Pal
At Walmart.com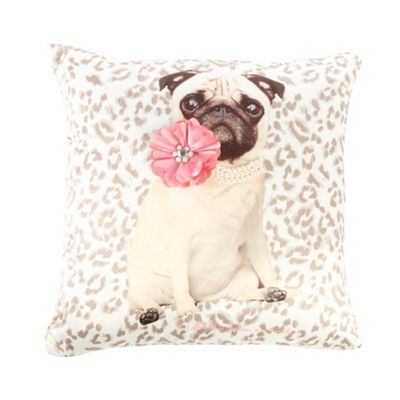 Designer Coco Dog Cushion Cream
at Debenhams

Bentin Pet Decor Keep Calm and Bark on Throw Pillow
Dog and Puppy Blankets
Lots of options for baby, a few big enough for a bed
I've just gone for cute and generic dog designs here, but there are tons and tons of breed-specific choices out there if that's what you really want.

Robeez Dogs Baby Blanket
At BuyBuyBaby.com

ALAZA Dog Blanket
At Amazon.com

Art Walk Kid's Woof Woof Knit Blanket
At NeimanMarcus.com

Boogie Baby Personalized Puppy Love Plush Blanket, Blue
at NeimanMarcus.com

Boogie Baby Personalized Puppy Love Plush Blanket, Pink
at NeimanMarcus.com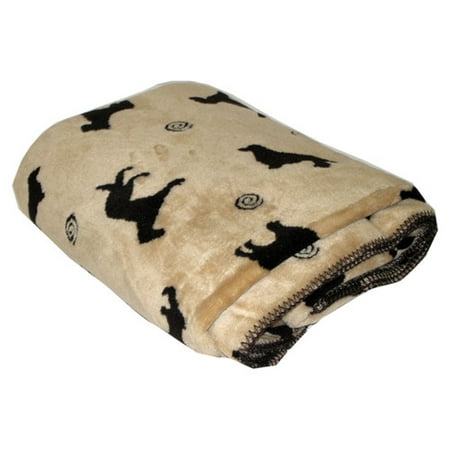 Carolina Pet Company Plush Embossed Dog Throw Blanket
At Walmart.com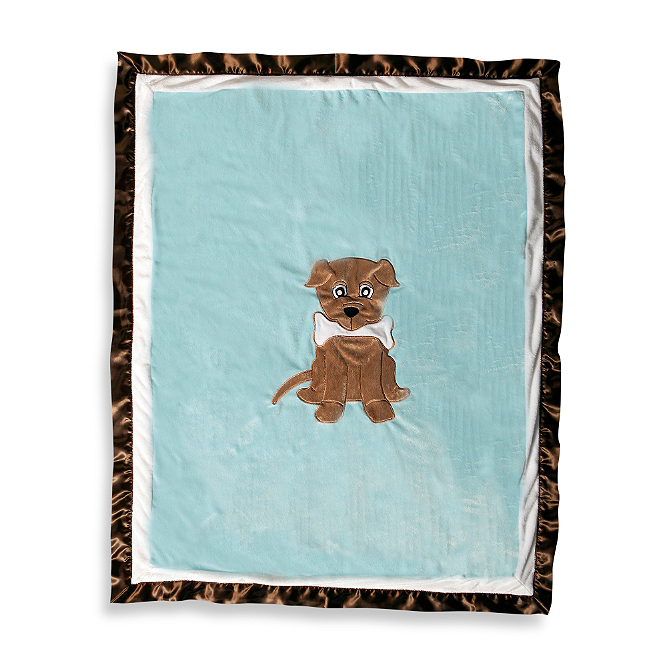 One Grace Place Puppy Pal Medium Quilt
Bed Bath & Beyond