Spiderman Blankets and Pillows
Turn an ordinary bedroom into something special for your son with these Spiderman blankets and pillows. Great small (and less expensive) touches that can work with what you already have but still let him have his favorite super hero at the same time.
Great Spiderman Blanket Designs
There are a bajillion Spiderman bedding sets. But if by some chance you didn't find a comforter you liked, maybe a blanket could serve in its place. Several of these are big enough to cover a twin bed and the designs are quite a bit different.

Spider-Man® Web Gray Throw Blanket
At Target.com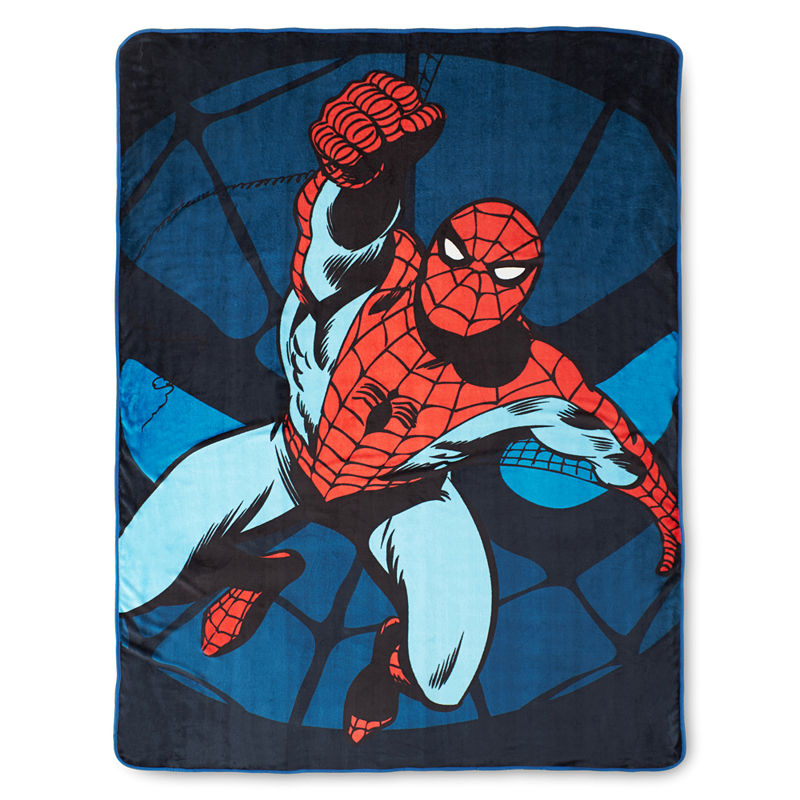 Marvel Spider-Man Fleece Blanket
At JCPenney.com

Marvel Spiderman Burst Plush Twin Blanket
from: Wayfair

Marvel Spider-Man Twin Bed Blanket
At Target.com

Marvel Spider-Man 46″x60″ Throw
At Target.com

Spider-Man® Woven Red Throw
At Target.com

Spider-Man® Web Blue Bed Blanket
At Target.com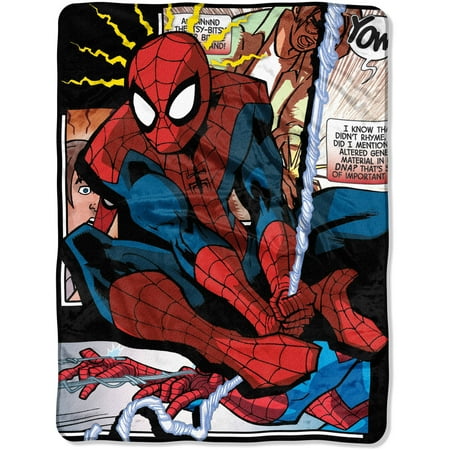 Marvel Spiderman Spider Origins Throw
At Walmart.com
Spiderman Throw and Cuddle Pillows
If I had to pick here, I'd like to see some red pillows that are the spiderweb fabric from his outfit. (Or black ones.) Just for some contrast for people who are already using themed bedding. If you aren't going that far, though, these pillows can be just the thing.
And ask and ye shall receive, apparently. Starting to see more pillows that coordinate with bedding rather than just repeating the same Spider-man design over and over.

Spider-Man® Gray & Red Throw Pillow
At Target.com
Comic-book styling

Spider-Man® Mask Red Throw Pillow
At Target.com

Spider-Man Spider Square Pillow

Ultimate Spiderman 'Abstract' Cushion
At Amazon.com
Spider-Man's face on one side, WooHoo on the other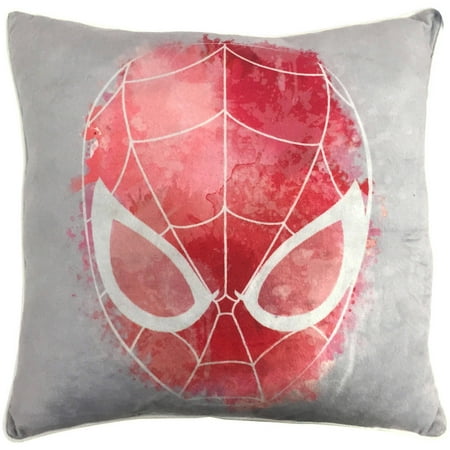 Spiderman Classic "Water Color" Decorative Pillow
At Walmart.com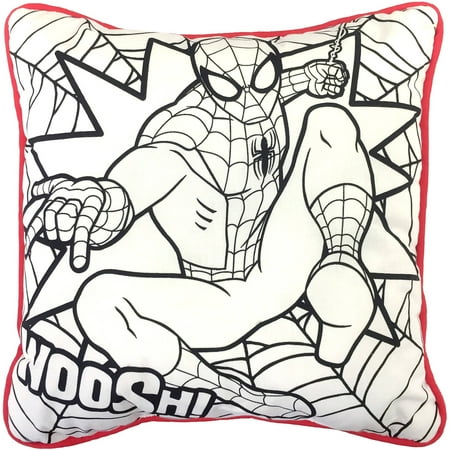 Spider-Man Swoosh Color Me Pillow
At Walmart.com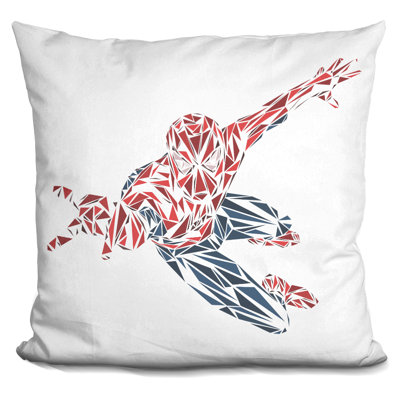 Spiderman Throw Pillow
from: Wayfair

Marvel Spiderman Comic Group Throw Pillow
At BedBathBeyond.com

Spider-Man Faces Gray Throw Pillow