Get ready to unleash the birds! Angry Birds, that is. In all kinds of cool ways for the bedroom with Angry Birds decor items for all over the room. A great way to add in your favorite video game with little fuss.
Most of what I'm able to find tends to be Red or a pig, occasionally with Black or Yellow in there as well. So limited color scheme at times, but great primary colors that are easy to work with. Not much for Red Girl or Pink, unfortunately, although they do pop up occasionally.
I had to go overseas to find a lot of the items on this page, so just be aware that some might not offer shipping to the US.
Angry Birds Decor
From electronics to small storage to clocks – lots of tiny ways to add some angry to the room.

Angry Birds Chuck illumi-mate Colour Changing Light
At Amazon.com

Angry Birds Rug
At Amazon.com

Kid's Carpet with Angry Birds
At Amazon.co.uk

Associated Weavers Angry Birds Rug
At Amazon.co.uk

Illumi-Mate Pig Color Changing Light
At Amazon.co.uk

Angry Birds Black Money Bank
At Amazon.co.uk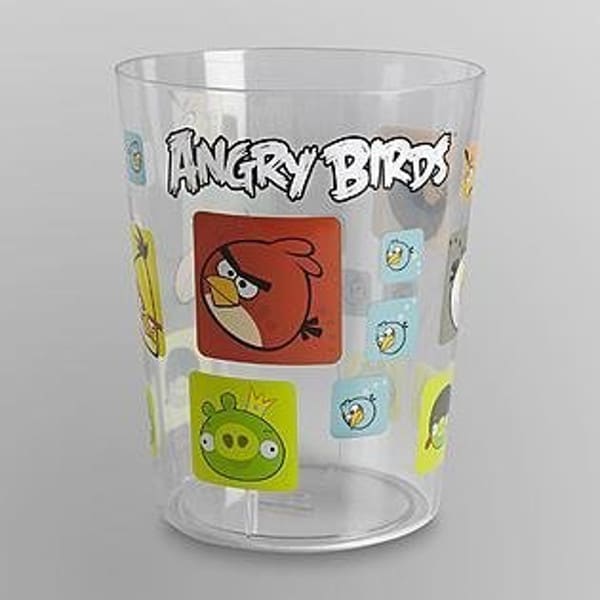 Angry Birds Wastebasket
At Overstock.com

Gear4 Red Bird Speaker
Compatible with most music players, mobile phones and tablets

Gear4 Black Bird Speaker

Gear4 Helmet Pig Speaker

Spearmark Angry Birds Star Wars Tapered Pendant Shade
At AmazonUK
Angry Birds Clocks

Rusch Angry Birds Wall Decor Clock
At Amazon.com

Angry Birds Brushed Aluminum Wall Clock
At Amazon.com
I like this one as a break of lots of color

Handmade Art Wall Clock – Angry Birds Movie
At Amazon.com

Angry Birds Twin Bell Alarm Clock
At Amazon.com

Star Wars Angry Birds Handmade Art Wall Clock
At Amazon.com
Dark side vs. Light side

Angry Birds Wall Clock
At Amazon.com

Official Licensed Angry Bird Green Pig Twin Bell Alarm Clock
At Amazon.com

Angry Birds Alarm Clock Red
Angry Birds Wall Decals

Angry Birds 2.0 Peel and Stick Wall Decals
At RoommatesDecor.com

Custom Name 3D Personalized Wall Decal Sticker – Angry Birds
At Amazon.com
Available in four different sizes

RoomMates Angry Birds Peel and Stick Giant Wall Decals
At Amazon.com

Roommates Angry Birds Star Wars Peel and Stick Wall Decals
At Amazon.com

3D Wall Crash Angry Birds Wall Decal
At Amazon.co.uk

Angry Birds The Movie Peel and Stick Wall Decals
At RoommatesDecor.com

Angry Birds The Movie Red Giant Wall Decals
At RoommatesDecor.com

Angry Birds the Movie Peel and Stick Giant Wall Graphic
At RoommatesDecor.com

Angry Birds Wall Decals
At RoommatesDecor.com
Angry Birds Wall Decor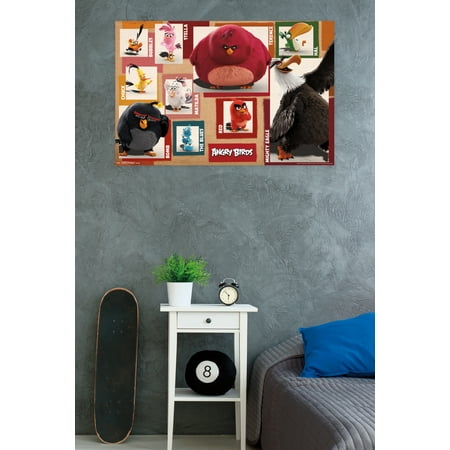 Trends International Angry Birds Chart Wall Poster
At Walmart.com
The various characters in their movie form

Trends International Wall Poster Angry Birds Steal Eggz
At Amazon.com
Choose to get it framed or unframed

Born to be Angry Poster
At Amazon.com

Flip The Bird Maxi Poster
At Amazon.co.uk

Raah! Maxi Poster
At Amazon.co.uk

Angry Birds Video Game Poster Attack
At Amazon.com

Angry Birds Wall Art Decor – Set of 4 Prints
At Amazon.com
Red, Chuck and Bomb

Characters Angry Birds Star Wars Giant Poster
At Amazon.com
Pile Up Door Poster
At AmazonUK

Trends International Tin Poster/Signs, Angry Birds-The Bomb

Angry Birds 2019 Wall Calendar
At Calendars.com

Angry Birds 3-D Lenticular Video Game Poster