Start the day off with a song when you include some of this cute bird decor in your bedroom. There's so much out there! I was pretty picky about what I included on this page, focusing on looks and items that would work well for a child or teen bedroom.
Bird Clocks
I don't think any of these make cute chirping noises or sing songs, but they're great decor additions.

Creative Motion Two-Bird Wooden Clock
At Walmart.com

FORESIDE Bird Wall Clock
at Nordstrom.com
Bird Decor
Various ways to add birds to the general decor of the room. Great additions to other themes or just for colors splashes.

Shabby Cottage Chic Bird Jewelry Holder Decor

Bird Cage Book Ends (Set of 2)

Cutie Birds Coin Bank
from: Frecklebox.com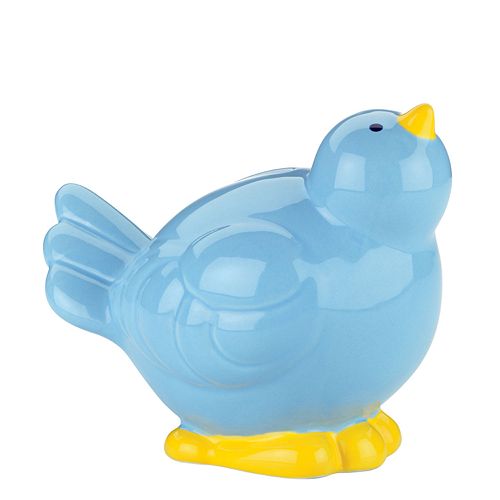 Merry Go Round Little Boy Blue Bird Bank
At Kohls.com

Child to Cherish Spotted Bird Bank
At Nordstrom.com
Subtle polka dots in your choice of pink, blue or gray
Bird Lights & Lamps

The Still of the Night Light in Bird
from: ModCloth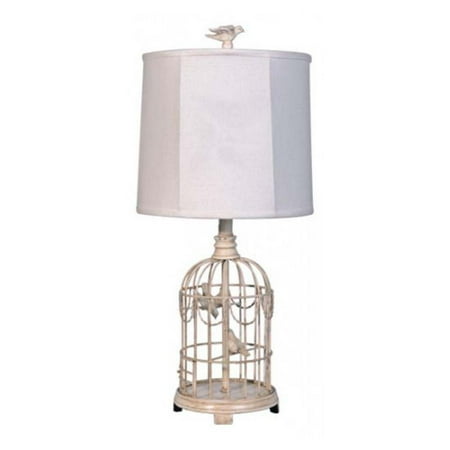 AHS Lighting Bird Cage Table Lamp
At Walmart.com
Includes the shade, although I don't like it much
24″ tall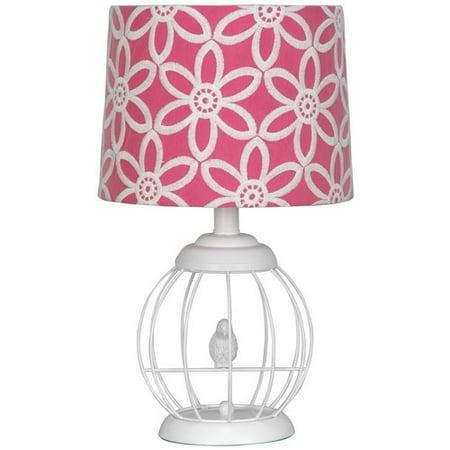 Your Zone Bird Cage Lamp
At Walmart.com
Bird Rugs

Charley Harper Flock of Birds Rug
At CrateandBarrel.com
Bird Wall Decor

RoomCraft Tweet Be Sweet Wall Canvases
At Amazon.com

Black Bird by Artist Krista Brock 13″x13″ Planked Wood Sign Wall Decor Art

Early Bird Blend by Anderson Design Group 25″x34″ Planked Wood Sign Wall Decor Art

Americanflat Visual Philosophy "Baby Girl" Framed Wall Art
At Kohls.com

Americanflat Visual Philosophy "Baby Boy" Framed Wall Art
At Kohls.com
Bird Furniture

Bean Bagimal Bean Bag Chair, Barry the Bird
At Walmart.com

Hand Painted Off White 3-Drawer Bird Chest
At Home Depot