Rock out or just strum along
Wow! There are so many options if you're planning a rockstar or guitar bedroom for your teen. You can go hard rocker with flames (like the art pictured here) or acoustic guitar with a softer feel.
Either way, there are a lot of ways to decorate a guitar bedroom. Check out the art, posters, rugs and more I've found!
Guitar Lamps and Lights
Some with guitar shapes, but mostly with designs that include a few axes. Keep in mind both the style and colors in making choices. Not to mention use. A few of these are really just for fun accent lighting, not for seeing homework!

Junk Gypsy Wall Guitar Light
At PotteryBarnKids.com

Guitars – Acoustic – Night Light

Lamp-In-A-Box Music Electric Guitar Tripod Lamp
At Amazon.com
Guitar Clocks

Electric Guitar Wall Clock

Rustic Guitar Wall Clock
At Amazon.com

Personalized Guitar Clock
At Amazon.com
Guitar Rugs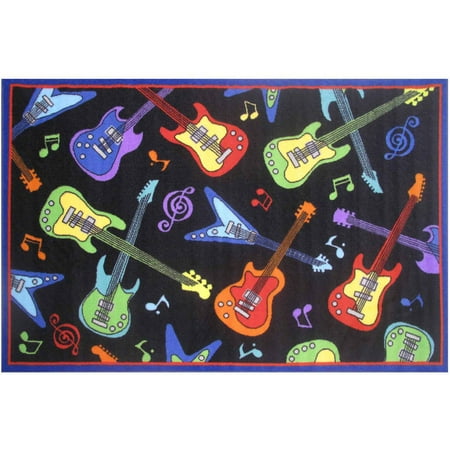 Fun Rugs Guitars Kids Rugs
At Walmart.com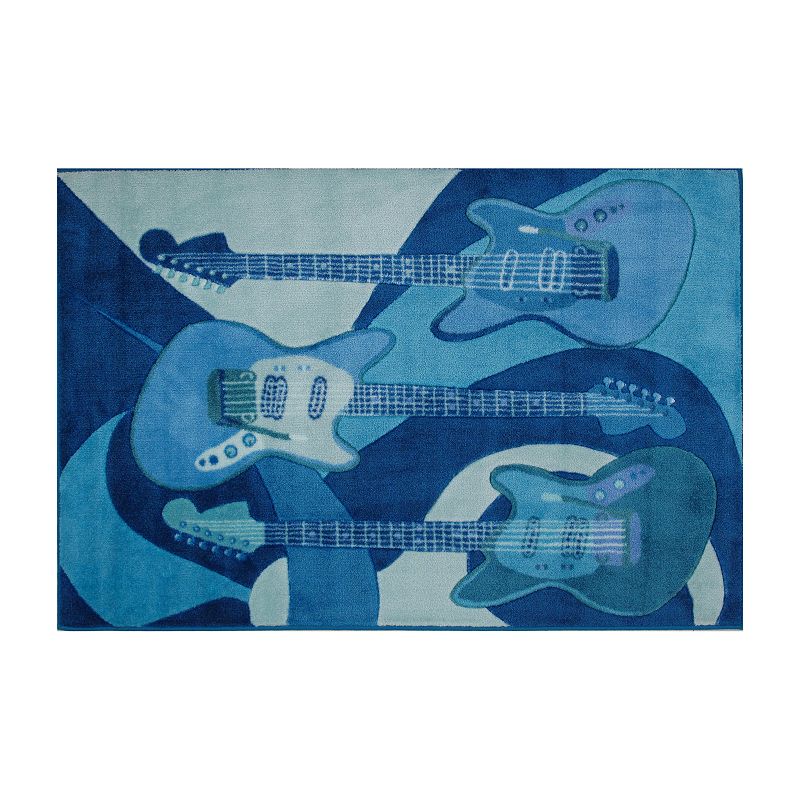 Fun Rugs Supreme The Blues Rug
At Kohls.com

Black Guitar Area Rug
At Amazon.com
Guitar Decor

Vintage Guitar Music Bookends
At Amazon.com

PTM Images Architectural Guitar Wall Art
At Target.com

Americanflat "Fender Bass Guitar" Framed Wall Art
At Kohls.com

Americanflat "Fender Guitar" Framed Wall Art
At Kohls.com

Loft Living LED Marquee Electric Guitar Metal Wall Art
At Amazon.com

Fender Round Guitars & Amplifier Tin Sign
At Amazon.com

ERLOOD Music Guitar Change the World Retro Vintage Tin Sign
At Amazon.com