Let's see those buggy dots everywhere! Little girls love ladybugs so they make a really cute theme for a bedroom. And you aren't stuck with just realistic ladybugs in red and black. Check out the ladybug decor options in pink and other colors sure to please a little girl. The mostly round shape of this particular insect make it perfect for certain types of decor – clocks, frames and even drawer pulls are great ways to take advantage of it.
The natural colors make for bold and bright accents, but there are plenty of items that come in pinks, usually paired with green. Perfect for matching the various bedding options out there. It's interesting to me that the bedding choices these days lean way to the pink side with fewer options in red, while decor runs the opposite direction with it much easier to find items in red and black than pink. Consider adding these items with bedding in plaids or stripes in the colors you want, maybe, as a way to get just the right scheme.
Lovely Ladybug Wall Art
Wow, but the choices are quite varied here. From the elegant to the abstract to the cartoony. Nice thing about that is you're sure to find a piece that works with the style you've selected, not to mention the colors. I've even tracked down an orange version!

Ladybug Polkadot Wall Art by Steve Haskamp
At OopsyDaisy.com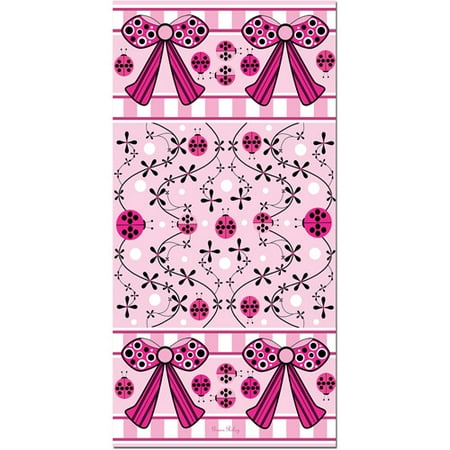 Trademark Art "Ladybugs and Bows II" Canvas Art
At Walmart.com

RoomCraft Lucky Ladybugs Wall Canvases
At Amazon.com

The Kids Room by Stupell Red Ladybug on Daisy Square Wall Plaque
At Amazon.com
Says "Love Bug"

Love Bug Whimsical Ladybug Sign Framed Art Print
At Amazon.com
Choice of several different from options
Pink Ladybug Gallery Wrapped Giclee Canvas Art Prints by Tamara Robinson
At Amazon.com
Available in five sizes
Ladybug Decor

Reed & Barton Ladybug Music Box
At BedBathBeyond.com

Pink Wall Clock
10.5″ size

CMI Ladybug Clock
At Target.com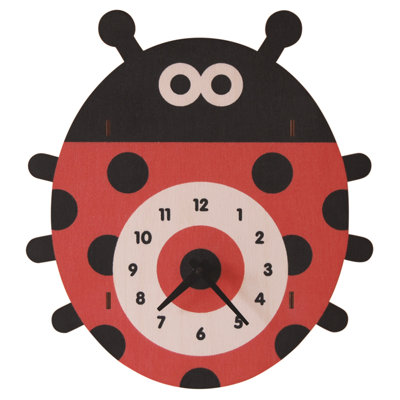 Ladybug Wall Clock
from: Wayfair

Ladybug 4″x4″ Picture Frame
At Amazon.com
Ladybug Lights and Lamps

Ladybug Lane Night Lights by Lesley Grainger
At OopsyDaisy.com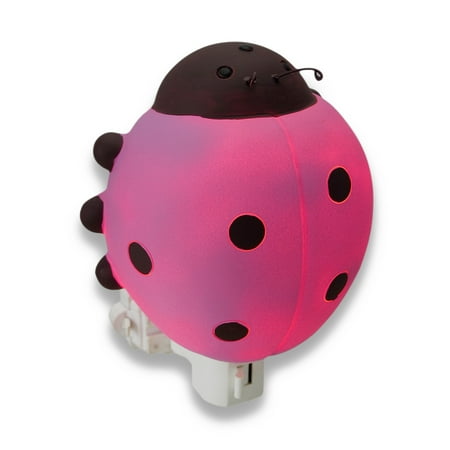 Pink Ladybug Night Light
At Walmart.com

Personalized Lady Bug Night Light
At GiftsForYouNow.com

Nojo Critter Babies Lamp and Shade

Philips Guidelight LED Ladybug Night Light
At Amazon.com

Midwest-CBK Lady Bug Night Light
At Amazon.com

Kikkerland Night Light, Ladybug
At Amazon.com
Ladybug Furniture Selections

Light Blue Lady Bug Anywhere Chair® Slipcover
At PotteryBarnKids.com

Bean Bagimal Bean Bag Chair, Lisa the Ladybug
At Walmart.com

Guidecraft Sweetie Pie Toy Box
Pairs with other Sweetie Pie pieces
Ladybug Rugs

Polka Bug Rug
At Target.com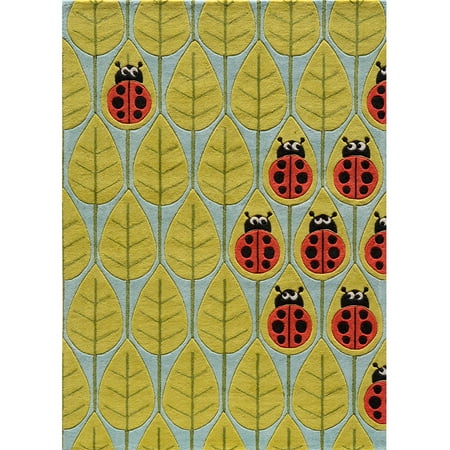 Momeni Lil Mo Whimsy Ladybug Area Rug
At Walmart.com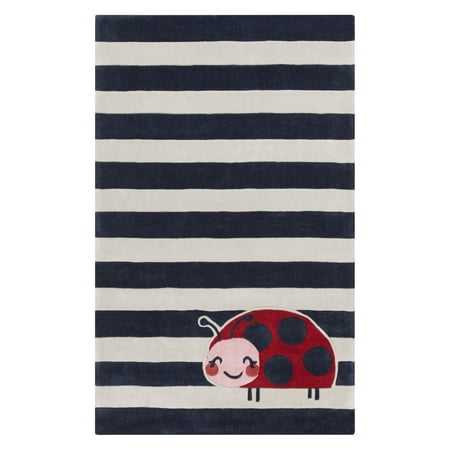 Surya Young Life Hand-Tufted Indoor Area Rug
At Walmart.com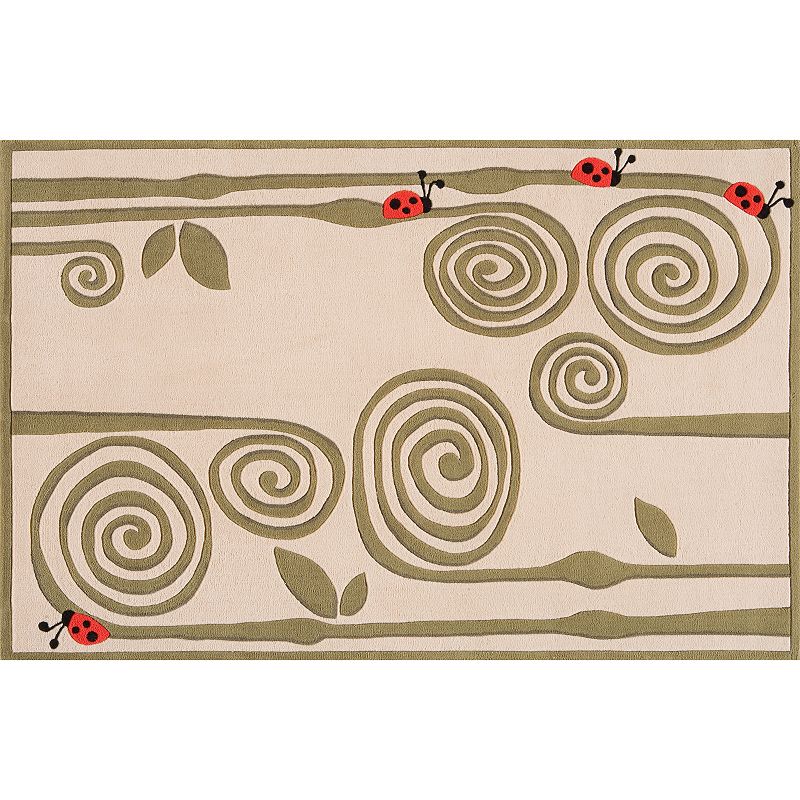 Momeni Lil Mo Whimsy Ladybug Rug
At Kohls.com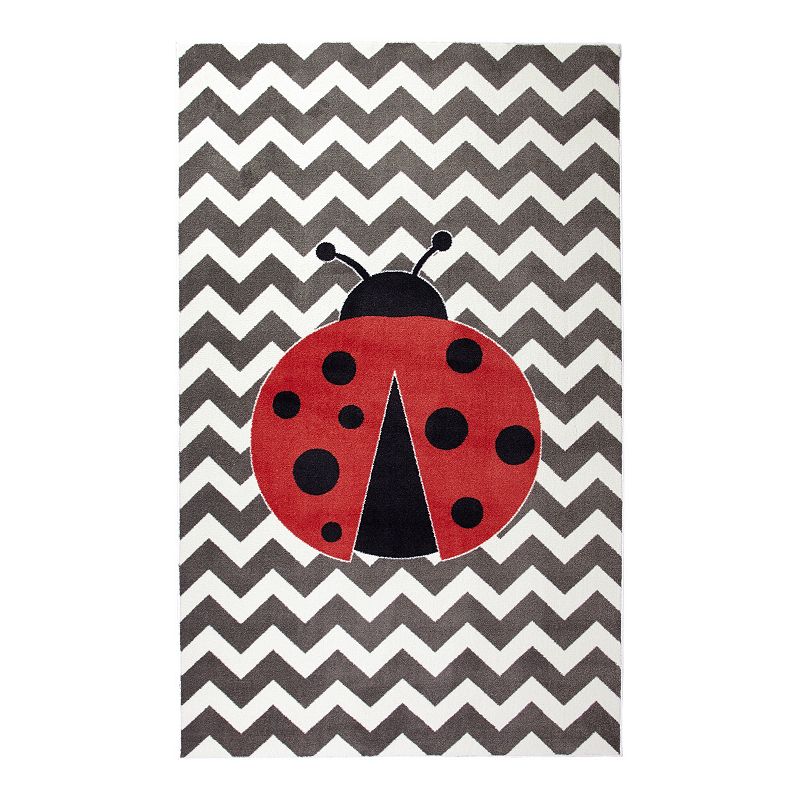 Mohawk Home Little Ladybug Rug
At Kohls.com

Blancho Bedding Ladybug Bedroom Decor Rug
At Amazon.com