Here comes Thomas all around the bedroom!
Welcome Thomas and his train friends into your child's bedroom with great Thomas the Tank Engine decor and furniture items. Hang Thomas on the wall with decals, murals, posters or growth charts. Place him on the shelf with a clock or picture frame. Or go big with a Thomas bed or table or playhut.
However you do it, your little boy is certain to love having Thomas the Tank Engine hanging out in his room!
Thomas the Tank Engine Decor

Thomas & Friends Rug
At Target.com

Thomas & Friends All Aboard Nightlight
from: Ty's Toy Box

Thomas & Friends Thomas Nightlight
from: TV's Toy Box

Thomas & Friends Close-Up 12 x 12 Canvas Wall Art
from: TV's Toy Box

Thomas & Friends Wood Room Decor
from: TV's Toy Box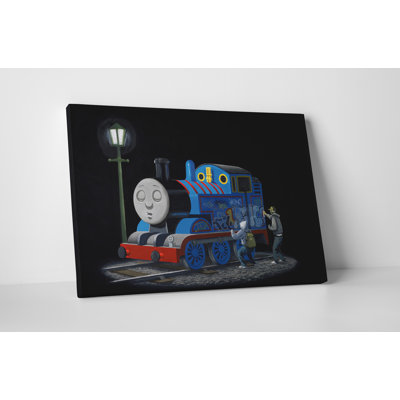 'Sleeping Thomas The Tank Engine' Graphic Art Print
from: Wayfair

Thomas & Friends Track Time Wall Clock
from: Ty's Toy Box

Thomas & Friends Retro Thomas Wall Clock
from: Ty's Toy Box

Thomas the Tank Engine Bank
At Target.com

Thomas The Tank Engine Bedroom Floor Rug
At Amazon.com

Thomas the Tank Engine Kids Bedroom Book Shelf 
At Amazon.co.uk
Says "full steam ahead"
Thomas the Tank Storage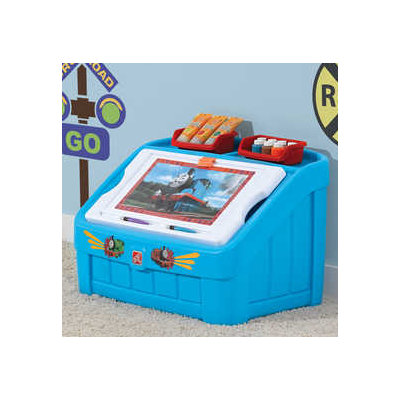 Thomas the Tank Engine Toy Box
from: Wayfair

Thomas & Friends MDF Wooden Toy Box
Available at AmazonUK

Thomas the Tank Engine Kids' Storage Unit
At Amazon.co.uk

Thomas and Friends Kids Toy Box
At Amazon.co.uk

Thomas and Friends Closet Organizer -3 layers

Thomas & Friends Percy & James Blue Toy Caddy
from: TV's Toy Box

Thomas & Friends Clockwork Red Toy Caddy
from: TV's Toy Box
Thomas the Tank Engine Furniture

Step2 Thomas The Tank Engine Toddler Bed

Thomas The Tank Engine Feature Toddler Bed
At AmazonUK

Thomas & Friends'TM; Tunnel Canopy
At PotteryBarnKids.com

Hello Home Thomas and Friends Toddler Bed
At Amazon.co.uk
Includes underbid storage

Thomas the Train Ottoman

Marshmallow Furniture Flip Thomas Open Sofa
At Amazon.com
Thomas Tank Engine Ceiling Fans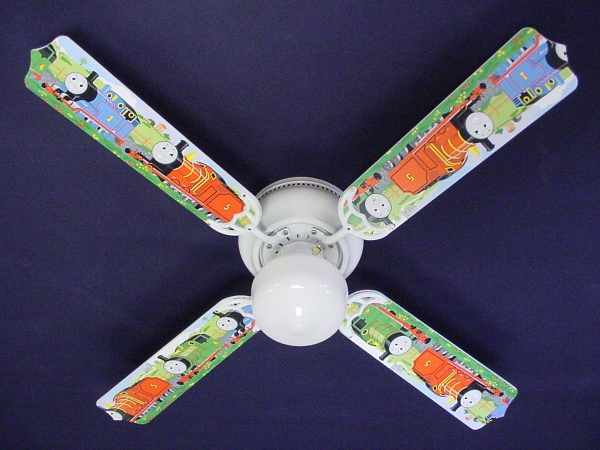 Thomas Tank Engine Train Percy Ceiling Fan 42 in.
at Unbeatable Sale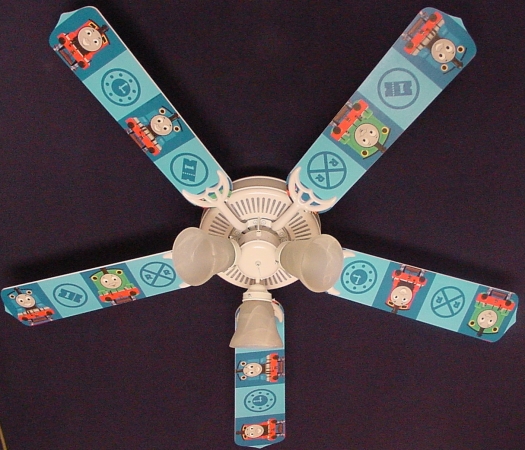 Thomas Tank Engine Train Percy Ceiling Fan 52 in.
at UnbeatableSale