What's orange and round and makes good furniture? Try a basketball! Great chairs, stools and beds with that familiar orange design are a great basketball furniture option for a kids bedroom.
One great thing about all these pieces is that they are generically basketball. That makes them work well for a boy or girl bedroom, not to mention with any of your favorite teams. I know my niece would seriously love any of these (she thinks she's going to go play for the Lady Vols some day), so they are definitely not just for the guys.
There's a lot of variation in the colors here, from bright orange to more of a brown color. Keep that in mind when trying to make decisions about bedding and so forth. The orange colors require a little more thought and planning to work them in the room – they go great with blue and pink, though – while the browner shades work with just about anything since they're so neutral.
Basketball Beds and Headboards

Powell Furniture Hoops Basketball Bed Bunk Bed
At Amazon

Coaster Home Furnishings Casual Twin Headboard
At Amazon

All Star Basketball Twin Headboard
At Amazon.com
Basketball Chairs and Stools

NBA© Mini Rocker Speaker Chair
At PBTeen.com

Gift Mark Chair and Ottoman, Basketball
At Amazon.com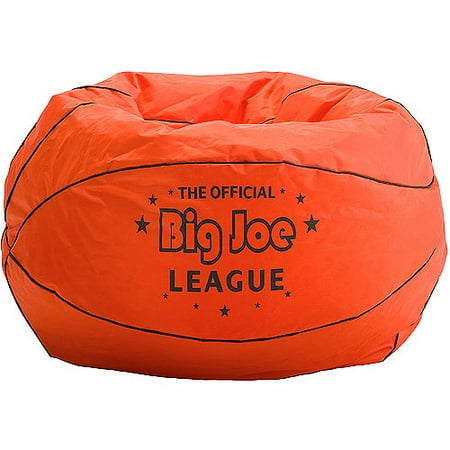 Big Joe Basketball Bean Bag
At Walmart.com

Michael Anthony Furniture Basketball Matte Bean Bag
At Amazon

Basketball Bean Bag
At Amazon
Basketball Furniture

Little Partners Kids Basketball Sports Fan Desk
At Amazon.com

Spalding Sports Table
Isn't this cool? Given the glass top, you'll have to decide if it'd be safe in your child's room, but the use of the hoop and net is quite clever in the design.

Little Tikes LeBron James Family Foundation Basketball Toy Chest
At Walmart.com