Play ball! If you're doing a baseball bedroom, check out your options in baseball wall decals and murals. Easy to put up, you get great art without doing damage to your walls or needing to be an artist. Most of these graphics will work paired with items for your favorite team and are definitely perfect for this bedroom theme.
There are several choices in terms of what image the sticker uses. I've grouped them a bit by the type – player vs. balls vs. gear vs. general. Take into consideration just how many other times or ways you're using a bat, for example, before picking that particular graphic. And don't forget to pay special attention to silhouetted images like the one pictured here; they offer a lot of flexibility in terms of working into a decor because you can usually choose from several colors.
Ball and Bat Designs
The most important gear for this game
Several of these come in your choice of color – anywhere from six to 30 different options. And note that the first one in the row at the bottom comes in the entire alphabet, not just "R". While it's fairly easy to find graphics that just include balls, it's not that common to find a sticker of a bat by itself.

Baseball Alphabet Letter Name Wall Sticker

Baseball Personalized Name
At Fathead.com
Available in several colors

StikEez 21″ Baseball Sports Fun Wall Decal
Your choice of several colors

Baseball Decals Removable Baseball Stickers

24″ Mean Baseball Wall Graphic
Player Silhouette Decals
Get your team together
Most of these allow you to pick a color so you can work it into your decor and a few even come with personalization options. Exceptions are the shadow decals and the one from Fathead.
The player silhouettes from WallMonkeys in the row across the bottom come in four different sizes and are reusable up to 100 times. The batting and pitching images are available for right- or left-handed players. They only come in the black color, though.

Sports Silhouette Wall Decals – Baseball Player Pitcher Righty Leg Kick Silhouette

Sports Silhouette Wall Decals – Baseball Player Hit Run Righty 1 Silhouette

Sports Silhouette Wall Decals – Baseball Player Fielder Diving Catch Boy Left Silhouette

Sports Silhouette Wall Decals – Baseball Player Batting Stance Lefty Silhouette

Sports Silhouette Wall Decals – Baseball Player Fielder Catching Pop Fly Silhouette
Baseball Wall Decals
Some of the more general images that work with this theme like the field, jerseys and gear. These are the ones that include gear beyond just balls and bats – more gloves and hats and so forth. The jersey design is customizable to the color, so you can get a shirt to match the room or your favorite team.

Baseball Time Wall Decal
At Target.com

Assorted Baseball Sport Graphics
At Fathead.com
Baseball Border Designs
Imagine balls in a row around the room

York Wallcoverings Baseball Border

Classic Baseball Borders

Louisville Slugger Wall Border baseball wallpaper

Blue Mountain Wallcoverings Cooperstown Nostalgic Baseball Prepasted Wall Border
Baseball Wall Murals

Varsity Baseball Wall Mural
At PBteen

Brewster Gravity Pre-Pasted Baseball Wall Mural, 7.5-Foot Wide by 5-Foot High
Customizable Baseball Wall Murals
These come from Murals Your Way and are customizable in several different ways. They'll add your child's name to the mural, add or remove sections to make it the exact size you need and even change some of the colors on some. Pretty cool. These are a sampling of the baseball designs they carry – everything from little kid art to stadium photographs. Prices start at around $200 and go up depending on the size, material and amount of customization.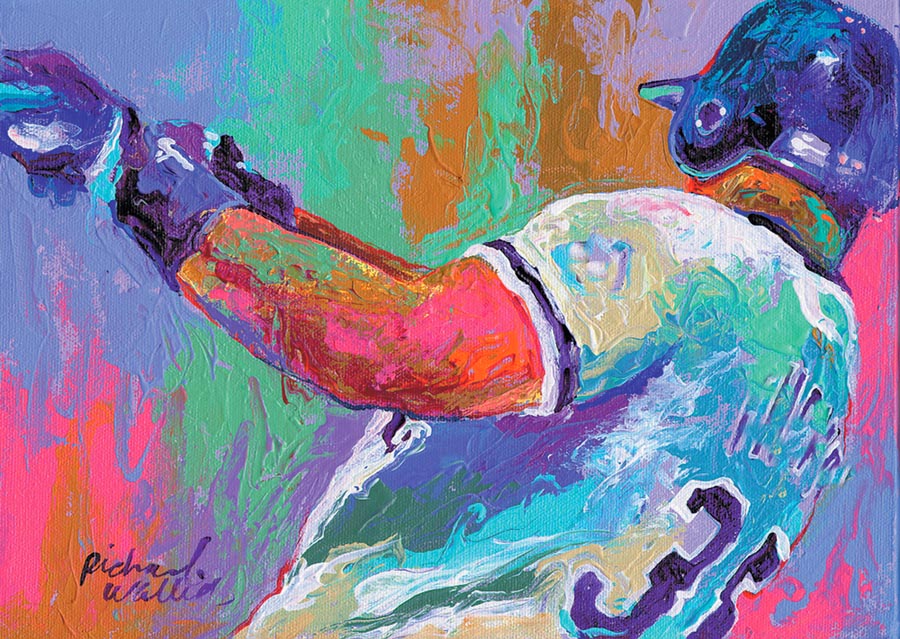 Slugger #2 Mural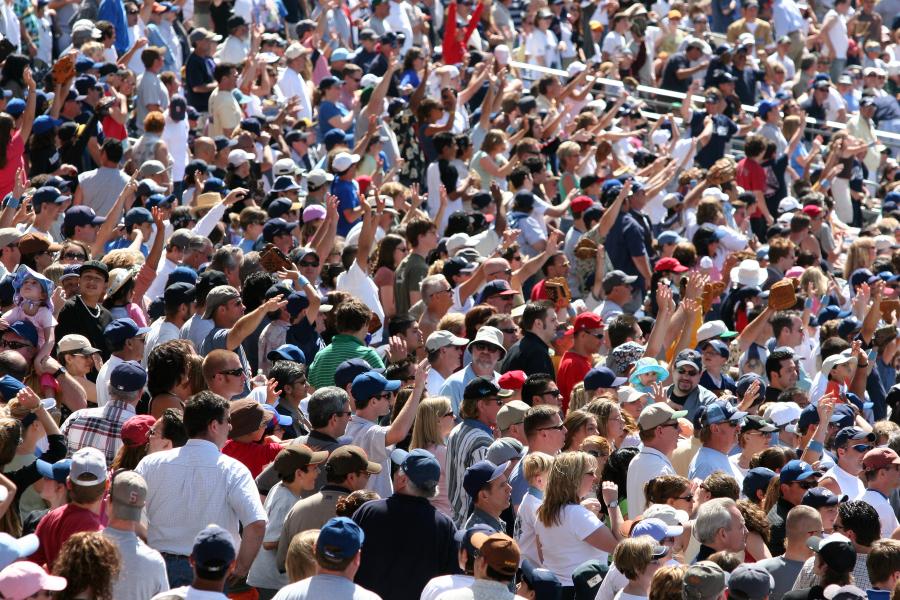 Baseball Crowd Mural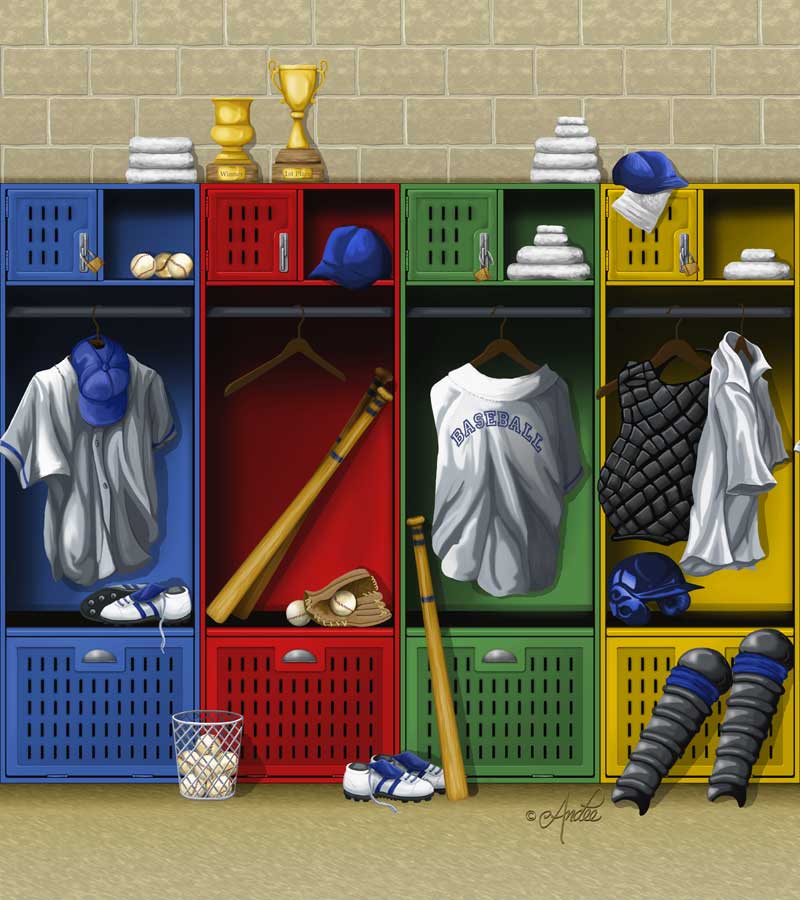 After the Game-Baseball Mural
Great locker room scene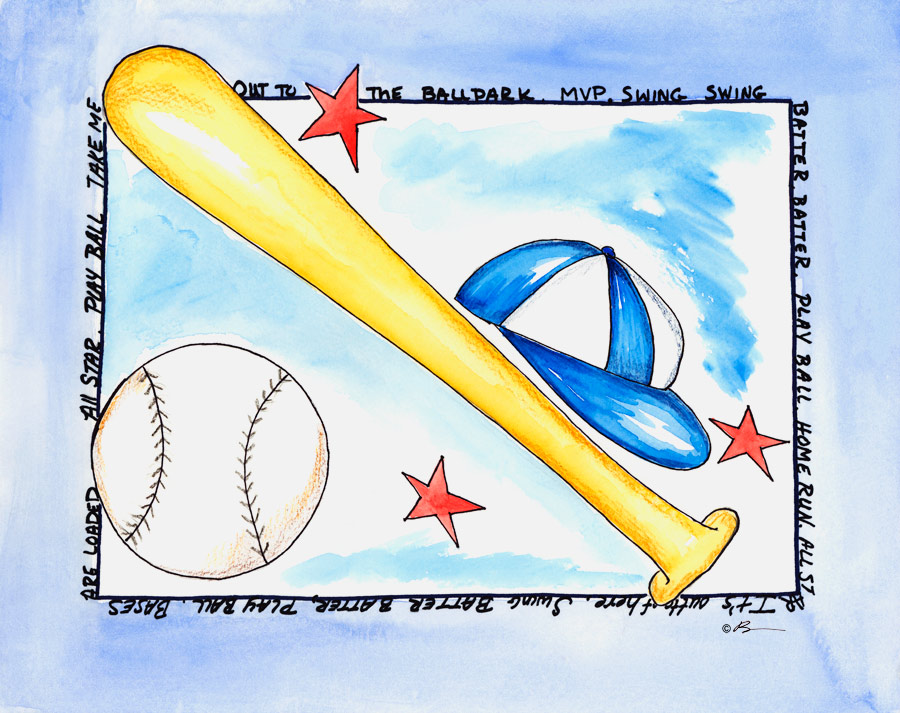 Baseball (Bowman) Mural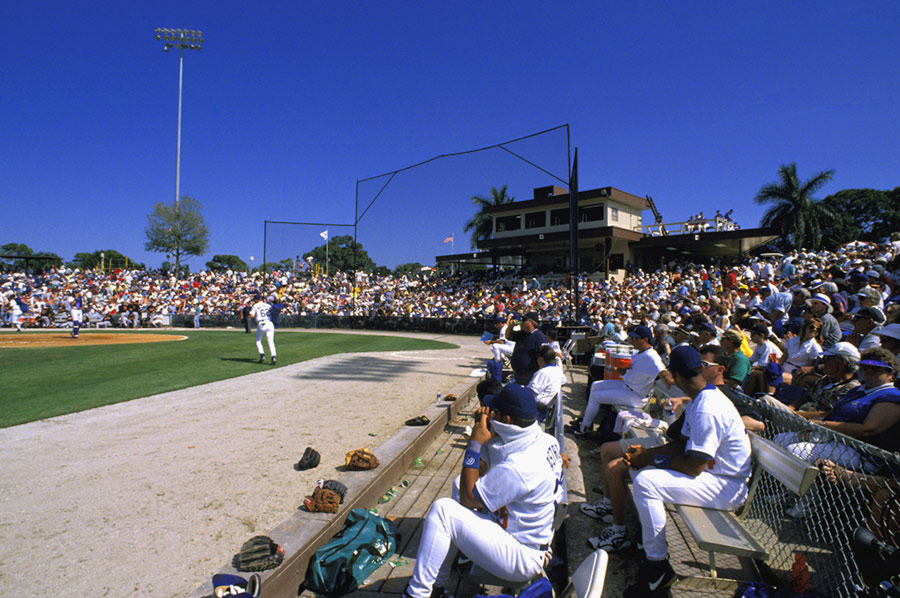 Baseball Game Mural