Down, set, hut! Start the play on a football bedroom with great football wall decals. Players, football gear or the field itself are all available in easy to use wall decals and huge wall murals in gorgeous designs.
There are so many different options with this particular theme. There's all the gear that you find – helmets and balls and fields – as well as players themselves. Oh, and even stadiums make appearances in some of the big murals.
Football Wall Decals

Football Champion Giant Wall Decals
At RoommatesDecor.com

Football Personalized Name Decal
At Fathead.com
Available in a variety of colors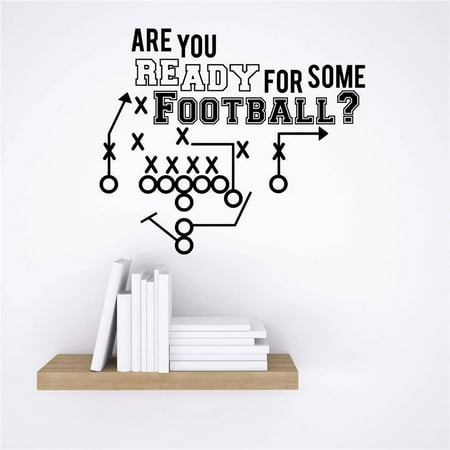 Are You Ready For Some Football? Vinyl Wall Decal
At Walmart.com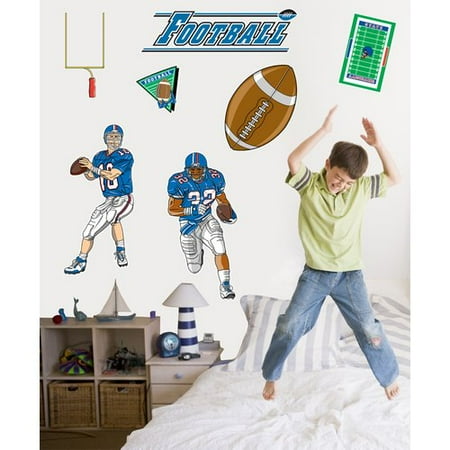 Wallhogs Schmelter Football Cutout Package Wall Decal
At Walmart.com

Game Day Football Window Giant Wall Decal
At RoomMates

Blue Mountain Wallcoverings Football Player Peel & Stick Appliqué
28″ tall

Peel and Stick Football Stickers Decals Removable Wall Art Item #2

Custom Personalized Football Wide Receiver Wall Decal

Custom Personalized Football Running Back Wall Decal

Vince Lombardi – Football Is Like Life – Vinyl Wall Art Lettering Words

Mean Football Wall Graphic

Football Alphabet Letter Name Wall Sticker
Football Wall Murals

Football Stadium XL Wallpaper Mural 6′ x 10.5′
At RoommatesDecor.com

Oopsy daisy Extra Point Wall Murals by Juice Box 54×72
At Oopsy daisy

Football Field
Prices start at $181 at MagicMurals
Three sizes to choose from or make it custom sized

Football Scoreboard
Prices start at $137 at MagicMurals
Three sizes to choose from or make it custom sized

50 Yard Line
Prices start at $150 at MagicMurals
Three sizes to choose from or make it custom sized
Customizable Football Wall Murals
These come from Murals Your Way and are customizable in several different ways. They'll add your child's name to the mural, add or remove sections to make it the exact size you need and even change some of the colors on some. Pretty cool. These are a few of the football designs they carry. Prices start at around $200 and go up depending on the size, material and amount of customization.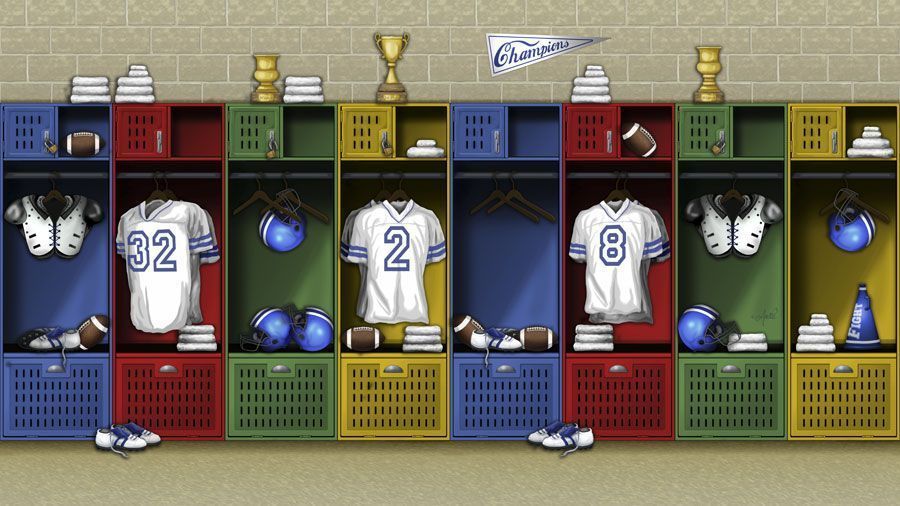 After the Game-Football (Wide) Wall Mural
Great locker room backdrop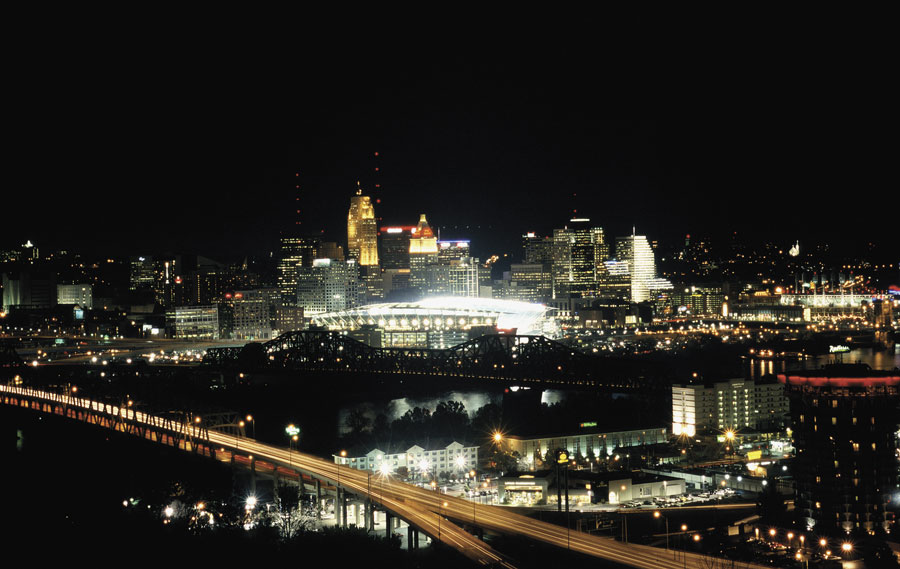 Monday Night Football Wall Mural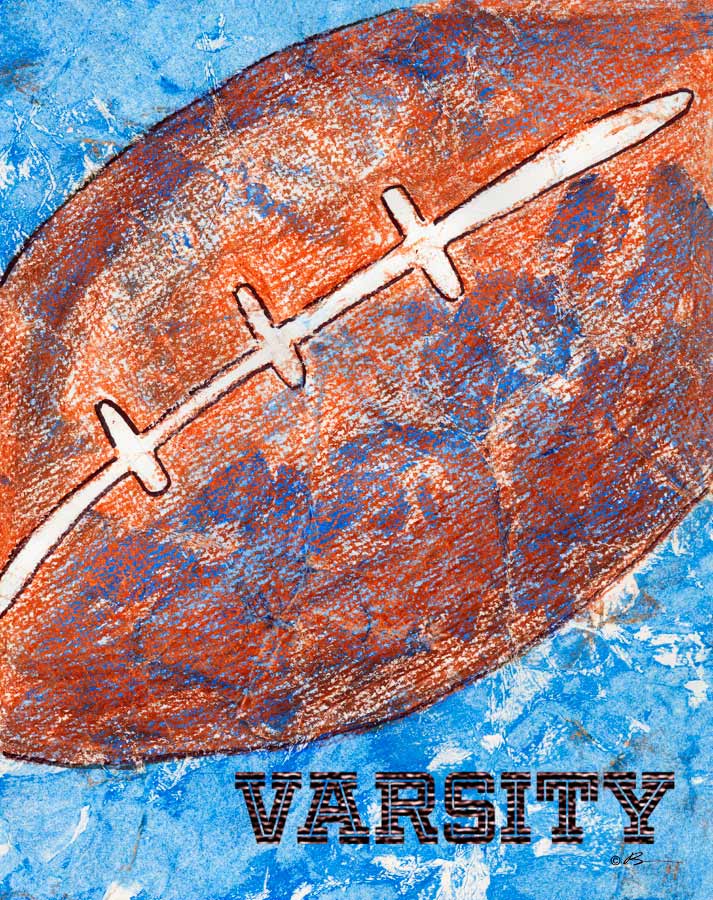 Vintage Football Wall Mural