Map graphics, stickers, decals, borders, murals
They're gorgeous, educational and one of the hottest trends in decorating right now. It's gigantic wall maps. And they're easily added to a room with wall decals and murals. The designs run from world maps in bright colors or in antiqued designs. Or go with a USA map in specialty feature like chalkboard or dry erase.
Maps make a perfect backdrop for several themes, including adventure, explorer or even pirate. And definitely a nice touch in a playroom, especially the ones in bright colors.
World Map Wall Decals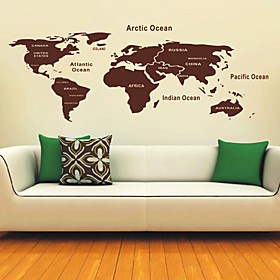 Map of the World Wall Stickers
at LightInTheBox

Gold Map Peel and StickWall Mural
At RoommatesDecor.com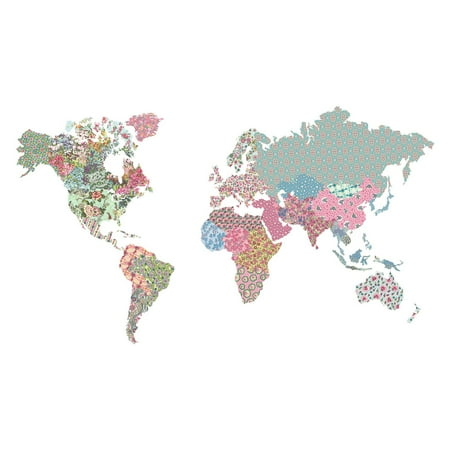 Brewster Home Boho World Map Giant Wall Art Kit
At Walmart.com

World Map Fabric Wall Decal
At UncommonGoods.com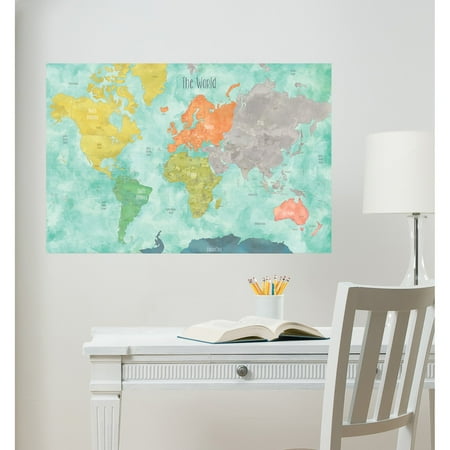 WallPops Aquarelle World Map Decal
At Walmart.com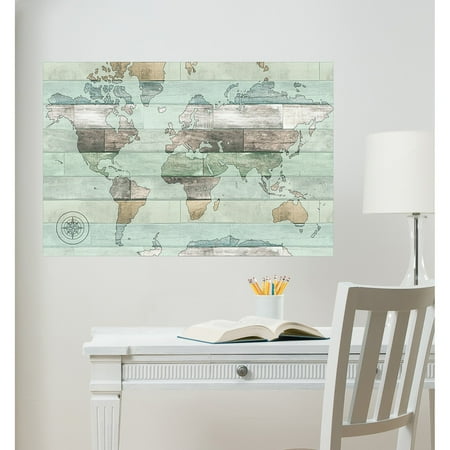 WallPops Timber World Map Decal
At Walmart.com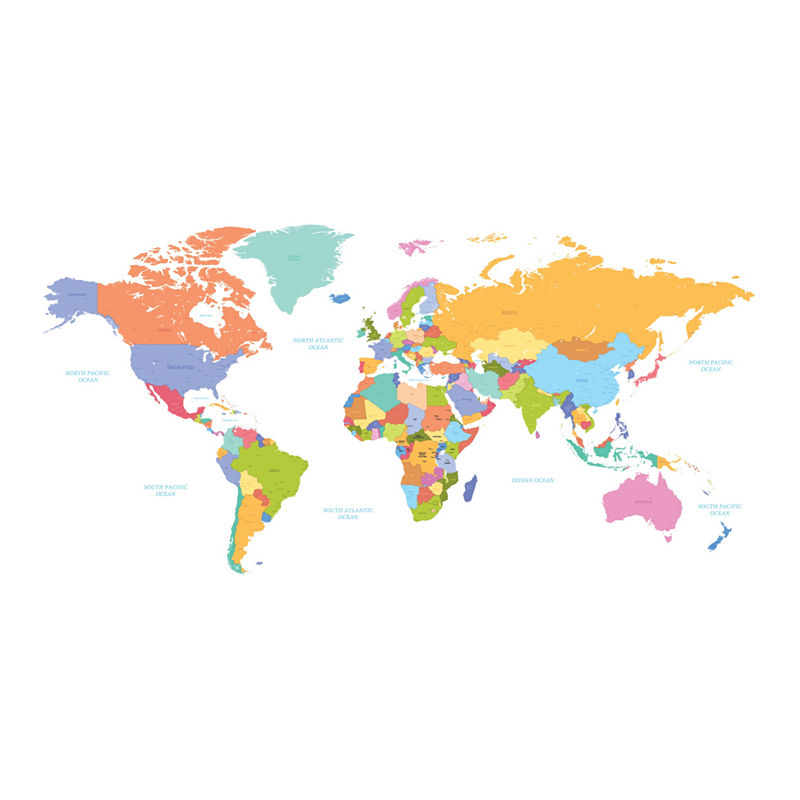 Brewster Wall Colorful Map Wall Decal
At JCPenney.com

World Map Wall Decal
At Project Nursery
Available in black or gray

Chalkboard World Map Decal
At Project Nursery

Watercolor Map – Pastel Mural Decals by Katie Vernon
At OopsyDaisy.com

Our Colorful World Mural Decals by Vicky Barone
At OopsyDaisy.com

This Is Your World Mural Decals by Daviz
At OopsyDaisy.com

Cute World Map Poster Decals by Pope Twins
At OopsyDaisy.com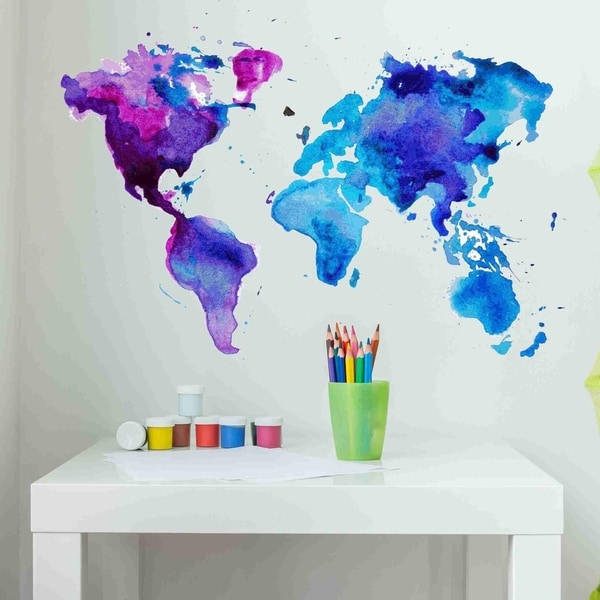 Watercolor World Map Wall Decal Sticker
At Overstock.com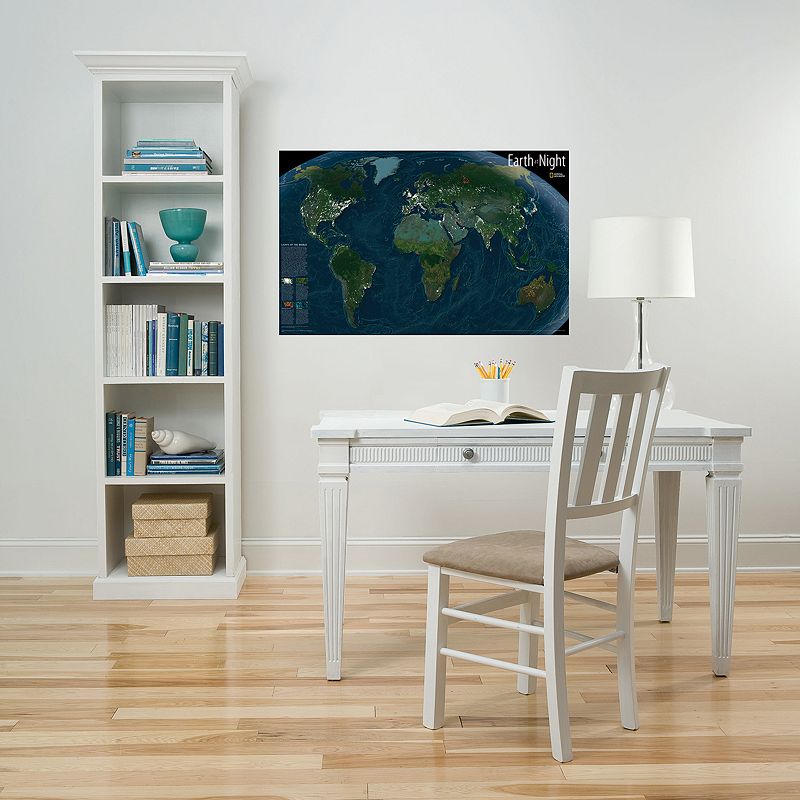 WallPops "Earth At Night" Map Wall Decal
At Kohls.com
US Map Wall Decals

U.S. State Map Wall Sticker
from: Wall Sticker Shop

License Plate USA Map Wall Decal Cut-Outs by Aaron Foster
At OopsyDaisy.com

Camp USA Mural Decals by Rachel Austin
At OopsyDaisy.com
World Map Wall Murals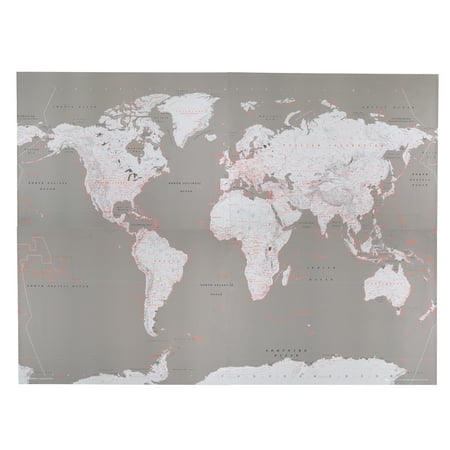 Contemporary Grey World Map Wallpaper Mural
At Walmart.com

JP London World Map Removable Full Wall Mural

JP London 10.5-Feet Wide by 8.5-Feet High World Map
Customizable Map Wall Murals
These come from Murals Your Way and are customizable in several different ways. They'll add your child's name to the mural, add or remove sections to make it the exact size you need and even change some of the colors on some. Pretty cool. These are a few map designs they carry. Prices start at around $200 and go up depending on the size, material and amount of customization.